Microsoft is expected to unveil not only the most powerful Xbox it has ever made but the most powerful games console ever released, later today.
The grand unveiling will take place during Xbox's E3 press briefing which you can watch here live at 10PM GMT.
Known as Project Scorpio, the "hyperconsole" will be able to run video games at 4K resolution while offering increased fidelity and contrast thanks to High Dynamic Range.
As well as supporting better-looking graphics the console's huge performance increase will make it more than capable of running virtual reality games, although Xbox has so far kept its distance from the technology.
With Sony's PlayStation 4 Pro already offering 4K games, Microsoft has pulled out all the stops for this next console.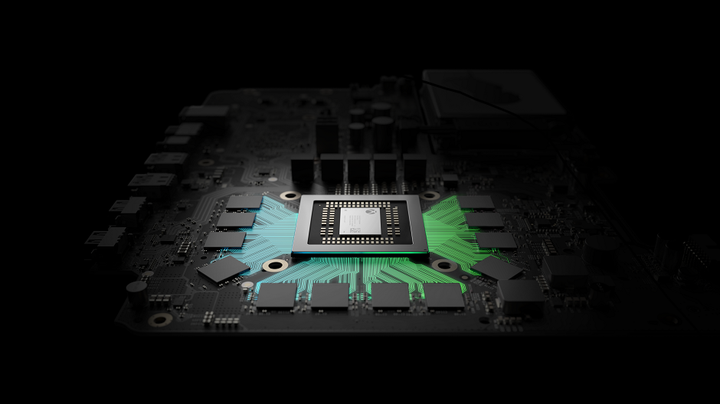 To accomplish this the console's graphics processing unit will have an eye-watering 6 teraflops of processing power. To put that into perspective, the current Xbox One has 1.2.
With such a huge increase in graphics performance, Microsoft is hoping that this will give it the edge over Sony who have so far held a comfortable lead both in terms of power and exclusive games.
For those that aren't after raw power Xbox also announced that it would be temporarily cutting the price of the Xbox One S, its smaller, sleeker sibling that can still output games in HDR and supports 4K Blu-rays.
E3 2017: Best Game Trailers
Call of Duty: WW2 Multiplayer Trailer
Far Cry 5: E3 2017 Official Gameplay Trailer
Mario + Rabbids Kingdom Battle
Skull And Bones E3 Cinematic Trailer
Wolfenstein II: The New Colossus
Metro Exodus Gameplay Trailer
Assassin's Creed Origins World Premiere
Star Wars: Battlefront 2 Gameplay Trailer
Destiny 2 Gameplay Trailer
Battlefield 1: In The Name Of The Tsar Teaser Trailer