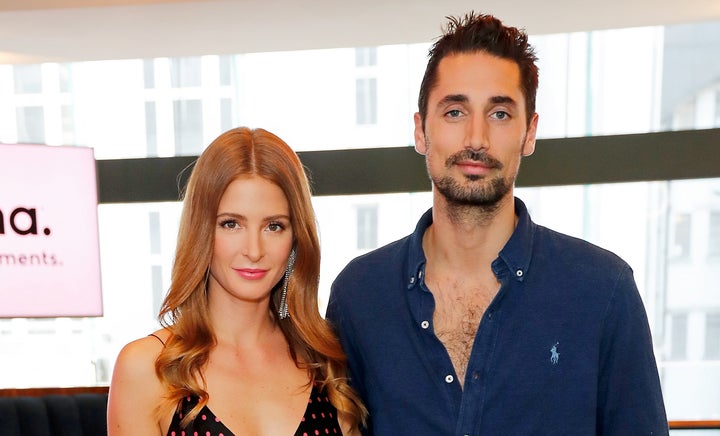 The Made in Chelsea star, 30, who gave birth to her first child Sienna 10 weeks ago, recently revealed how she feels about herself on Instagram.
She wrote how she'd found her "purpose" being a mum, "knowing that a small life depends entirely on me to feed and nourish her as she grows".
Living "a healthy, balanced lifestyle" is important to her, she said, adding that she'd always identified as "body confident" – until she became a mother. Now, she admitted, she's looking at her body "in a totally new light".
"Fitting into my pre-pregnancy clothes seems a long way off and I have no intention of rushing into 'getting my body back'," she wrote, "but it would be a lie if I said I feel totally happy and at one with my body, post-pregnancy.
"I'm in awe of what my body has achieved over the last year, but I find it hard not seeing the girl I know to be me looking back at me in the mirror."
Mackintosh, who married her reality TV co-star Hugo Taylor two years ago, said looking at photos of herself before she was pregnant had taught her how "critical" she is of herself. And she put out a plea – to herself and to other women – to "learn to let ourselves off the hook".
"Sienna is worth every extra inch, pound and stretch mark," she added. "My body made me a mother and for that I'll always be grateful."
Her honesty about her conflicted feelings went down well with fans, who praised her for telling it like it is. "Felt and feel exactly the same, well said," one mum wrote.
Another said posts like Mackintosh's were needed from celebrity mums.
"Finally, a celeb post body that resembles the rest of us mere mortals," she commented. "You look incredible, a super fit, strong mumma. How your body is supposed to look, 10 weeks later... well done."
And one mum simply wrote: "Omg this" - with the queen emoji.