We might be in the middle of a pandemic but that hasn't stopped one learning disability nurse from going above and beyond to help a child feel more comfortable during a trip to hospital.
Seven-year-old Jessica was extremely anxious about her upcoming hospital appointment at Alder Hey Children's Hospital.
So, to ease her worries, Emily Kavanagh, who works in the outpatients department, asked if Jessica wanted to be a nurse for the day instead.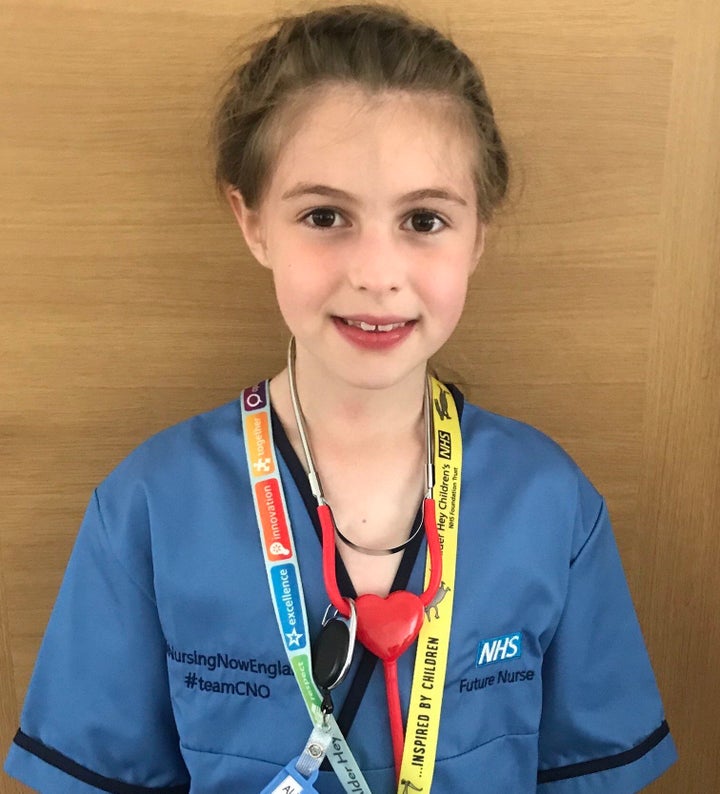 The seven-year-old took her own doctor's kit and was given a mini uniform, provided by the NHS, so she could feel like a member of staff rather than a patient.
Kavanagh tells HuffPost UK it "transformed" Jessica's trip to the hospital.
"Her role as nurse for the day worked incredibly well," the nurse tells HuffPost UK. "Her family discussed previous appointments when she had been scared, frightened and unable to engage with health professionals.
"She became part of our team for the day; she described her symptoms and chatted with the team. We were all extremely proud of how she responded and engaged in her appointment."
The day before the appointment, Kavanagh had spoken to Jessica and her mum Rebecca in a virtual consultation about how to support her – they chatted about her needs, likes, dislikes and any reasonable adjustments that could be provided to make her feel more comfortable.
"We agreed that I could be her link person and I introduced myself via a video consultation," says Kavanagh. "I explained everything that would be expected of her during the appointment, including any examinations that would be required by the doctor."
Over the course of the conversation, she learned that Jessica loved playing doctors with her younger brother and that she wanted to be a nurse when she was older.
Jessica said she had her own toy doctor's kit, so Kavanagh encouraged her to bring it along to the appointment. On the day she provided a miniature uniform for her so she could feel like one of the staff, shifting the dynamic and instantly putting her at ease.
Rather than being anxious about her time in hospital, Rebecca says her daughter was very keen to go and see Emily, which was "unusual".
She is incredibly thankful of the support shown to her daughter, who has since said she wants to be like Kavanagh when she grows up, because "she is kind and plays with the children".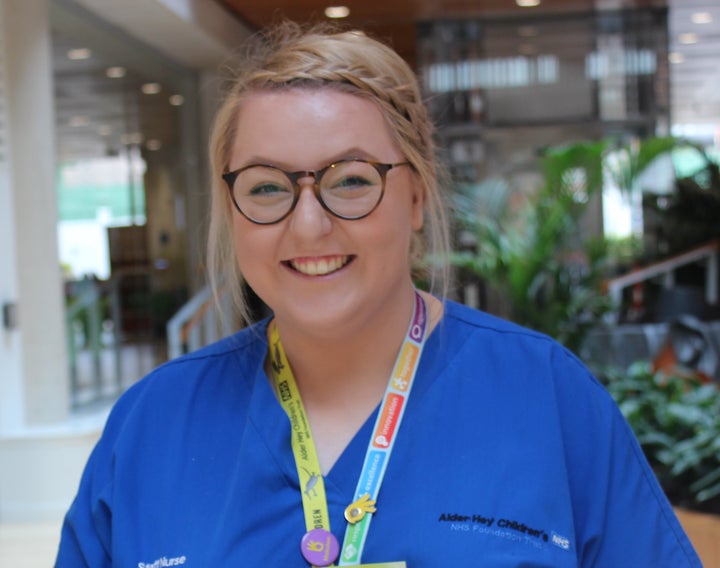 The mini uniform scheme is a relatively new initiative set up by Ruth May, the chief nursing officer for England, with a view to inspiring children and young people to take up a career in nursing and midwifery. But it turns out it's also a successful way to ease children's anxieties over going to hospital.
May tells HuffPost UK: "I know that attending hospital can be a really stressful experience for lots of young people, but especially those with learning disabilities or autism, so I'm delighted that our mini uniforms are coming in handy in reducing anxiety for some.
"This is another example of how rewarding being a nurse can be."
It was the first time the mini uniform scheme had been used in Kavanagh's department but they're now keen to try it more often, to allow children and young people to feel part of their care.
"I think it would be amazing if they were available for children who are anxious in every hospital, or even just for play and distraction when waiting for appointments," she says.
"It is important that we endeavour to listen to our children, young people, families and carers to ensure that often the very smallest of changes to what we do can have enormous effects on their experiences.
"Simple adjustments like the use of the mini uniforms help to improve the patient's experience and enable equal access to healthcare for everyone."
As for May, she's already lining Jessica up for a job.
"We'd be proud to have Jessica join our ranks when she's old enough, but in the meantime, with vacancies and places on university courses available across the country," she says.
"I hope her and Emily's story inspires even more people to choose a career in nursing."