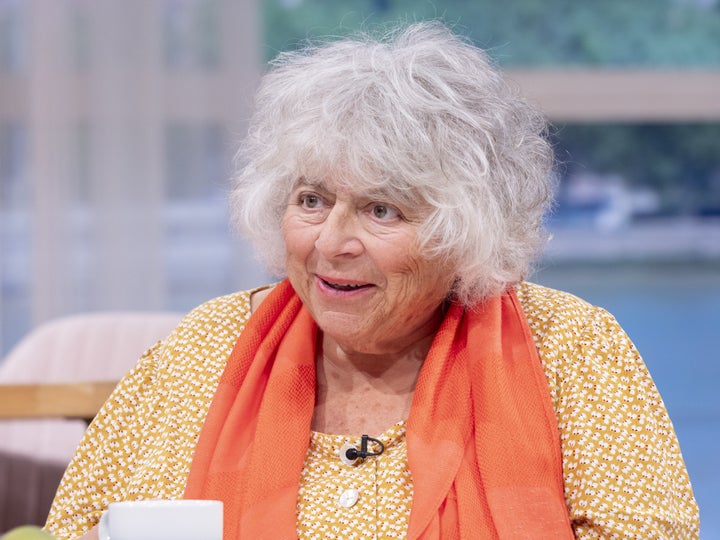 Miriam explained that by undergoing an aortic valve replacement, she should hopefully avoid having to have open heart surgery.
She said: "I've got a cow's heart now. Well, not the whole heart. I've had an aortic valve replaced by a cow's aortic valve.
"I don't know how common it is. I'd never heard of that operation. But it saves you from having open heart surgery, which would be infinitely more invasive."
Explaining how the procedure works, Miriam went on: "They made two little holes in your groin. One in each groin and then they shoved this thing through. And I don't know how they pull it up but they sort of pull it up with stereos.
"And then when it comes to the point, when it's in your heart, they pull a little string and it goes pow! And lo and behold, your artery or your aortic valve is shoved unceremoniously to the side."
During the interview, Miriam also reflected on getting older, and said she is having to accept she might have to start using a wheelchair soon.
"I think when you get old, you become obviously aware of your vulnerability," she said.
"I have a bad back. I'm probably going to be in a wheelchair soon. And you know, you have to come to terms with what life throws at you."
Listen to Miriam Margolyes' appearance on Table Manners, streaming on podcast platforms now.