Switching up seating arrangements has become hugely popular as of late, and it's no wonder why. The concept is a simple way to add some major personality to a room and gives a space an eclectic, lived-in feeling. Yet, many people refrain from trying the trend, as breaking up the usual repetition can be intimidating and has the potential to look sloppy if it's done wrong. So what's the "right" way to go about it?
As New York interior designer Vicente Wolf told the Wall Street Journal, "It's like planning a dinner party. You wouldn't want all your guests to be too similar; that wouldn't make for an interesting evening. You want variety -- yet compatibility. Same with your dining chairs."
Break things up with a bench.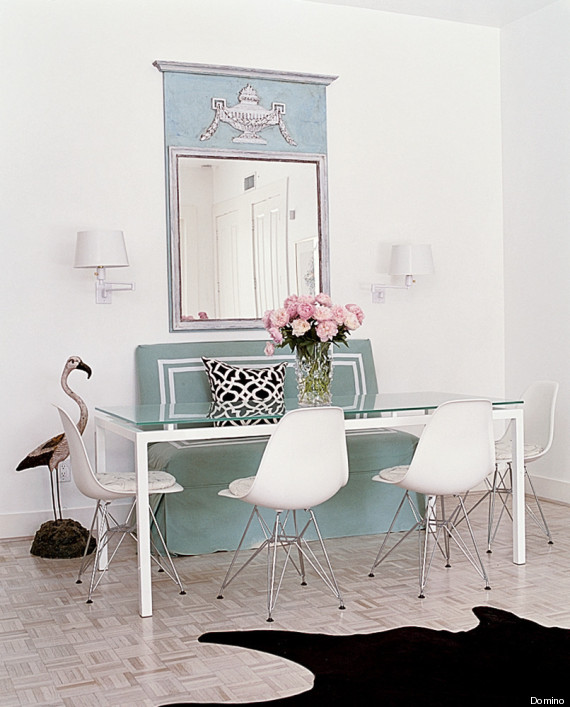 A bench provides the eye with a place to rest -- the arrangement will stand out, but not overwhelm, the viewer. Benches are also a nice way to switch things up while giving off a welcoming, comfortable vibe.
Contrast the old with the new.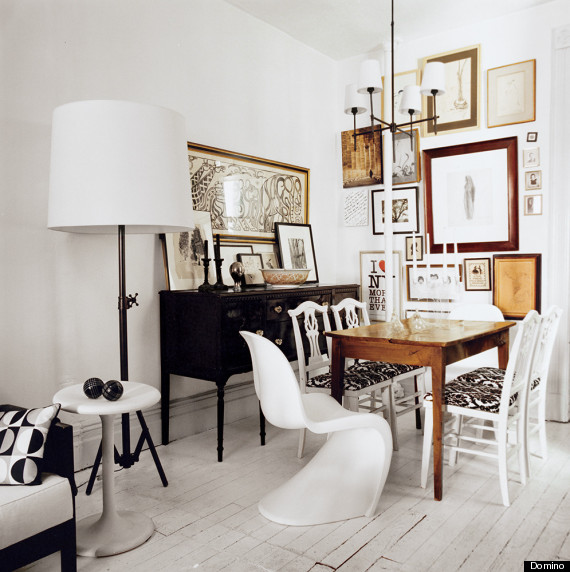 The key is making your decor decisions look intentional, and pairing similar modern pieces with vintage options is a great way to do just that.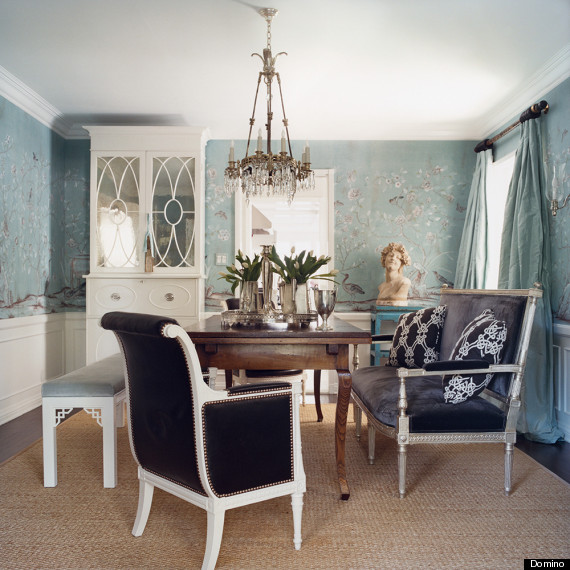 Whether you choose a consistent aesthetic or color palette, the look is much easier to master when there's a central theme.
Keep a consistent height.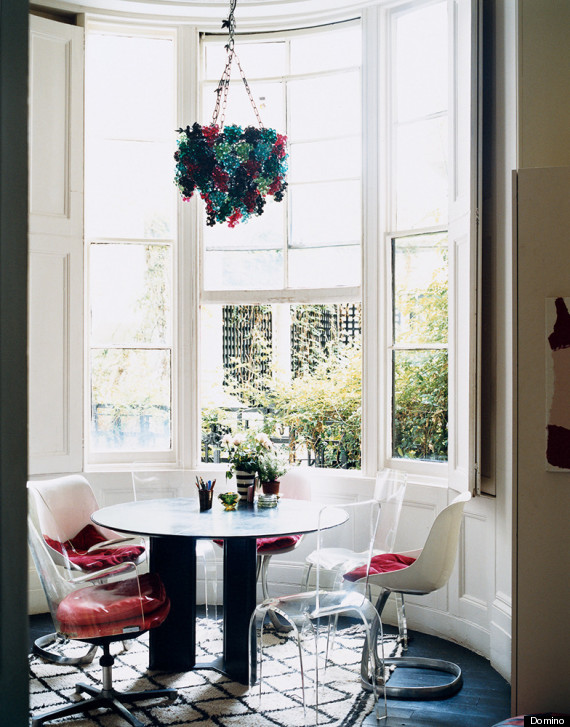 Keep one element, such as height, the same and change up all the rest.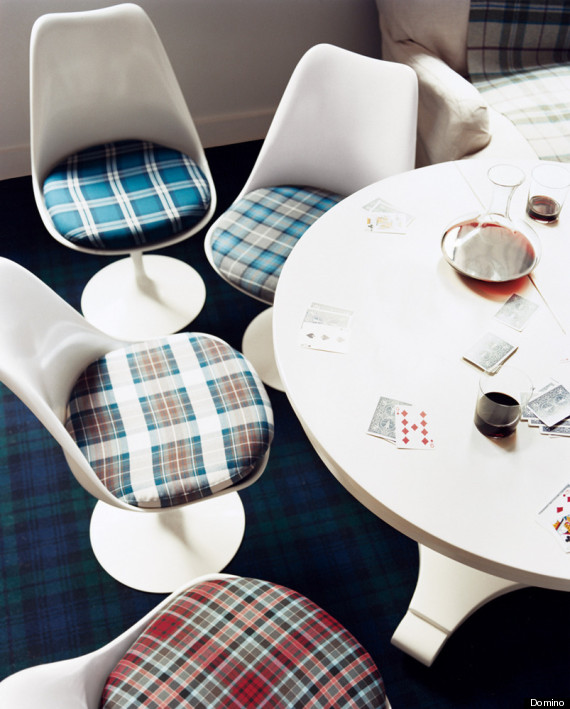 If you're looking for a more subtle way to nail the trend, try using the same seating with varied fabrics. You can play with different patterns in the same color scheme or try subtle variations of the same print.
Put the odd men on the end.
Like goes with like, so place the matching chairs on the sides of the table and balance the space out by putting the mismatched versions at the heads of the table.
Or keep them on the same side.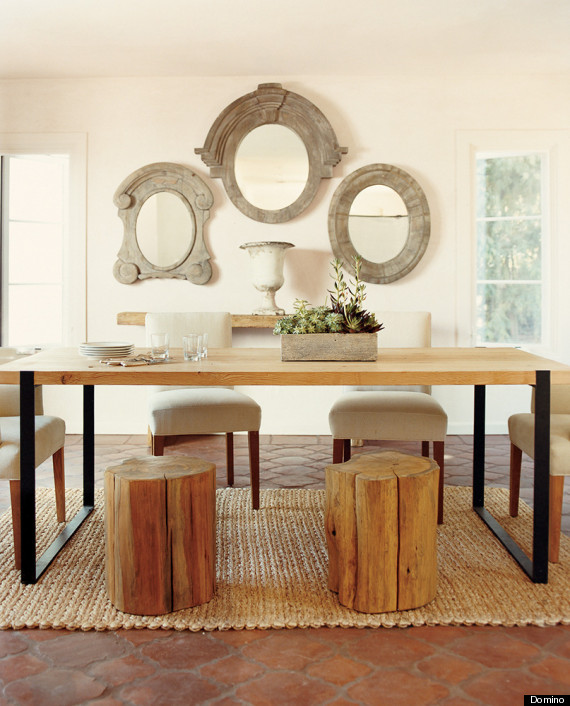 You can also make one side of the table your "statement" side by grouping the different chairs here. It works especially well if it's the first side you see when entering the dining room or kitchen.
Splash one with some color.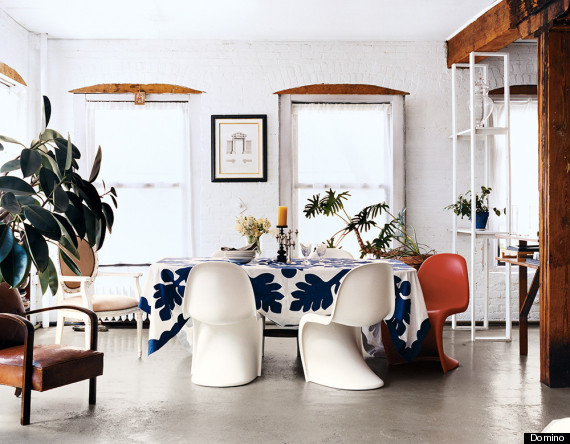 Not ready to go all out with the trend? Keep all your seating the same with the exception of one or two chairs that match in every way except color.
Tie them together with bold accents.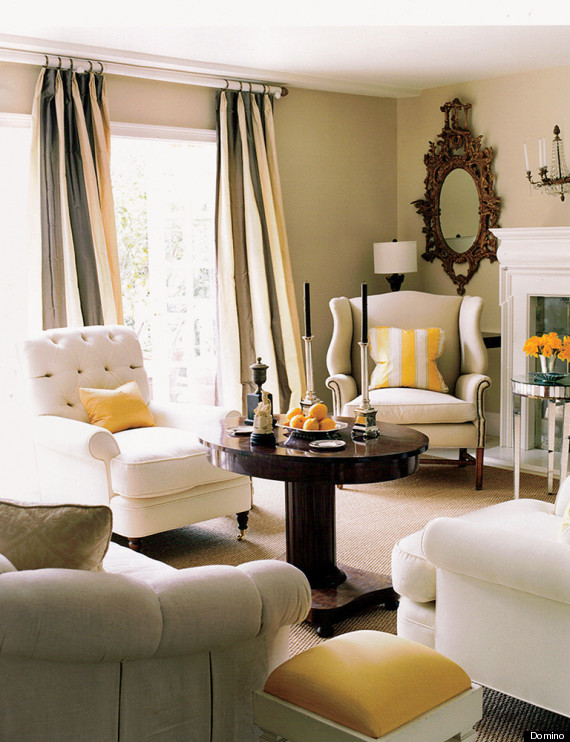 No matter what styles, shapes and sizes you're working with, never underestimate the power of throw pillows and other decorative pieces. Use them to flawlessly incorporate your seating into a cohesive space.
Are you an architect, designer or blogger and would like to get your work seen on HuffPost Home? Reach out to us at homesubmissions@huffingtonpost.com with the subject line "Project submission." (All PR pitches sent to this address will be ignored.)