A model's dramatic fall at Fashion Week Australia 2016 has caused media outlets to report the catwalk show as "misogynistic".
The runway at Toni Maticevski's fashion show in Sydney was slick and mirrored, with the models having to navigate stairs in sky-high heels.
Disaster struck when a model in a tight white dress with voluminous top lost her balance when navigating some of the steps.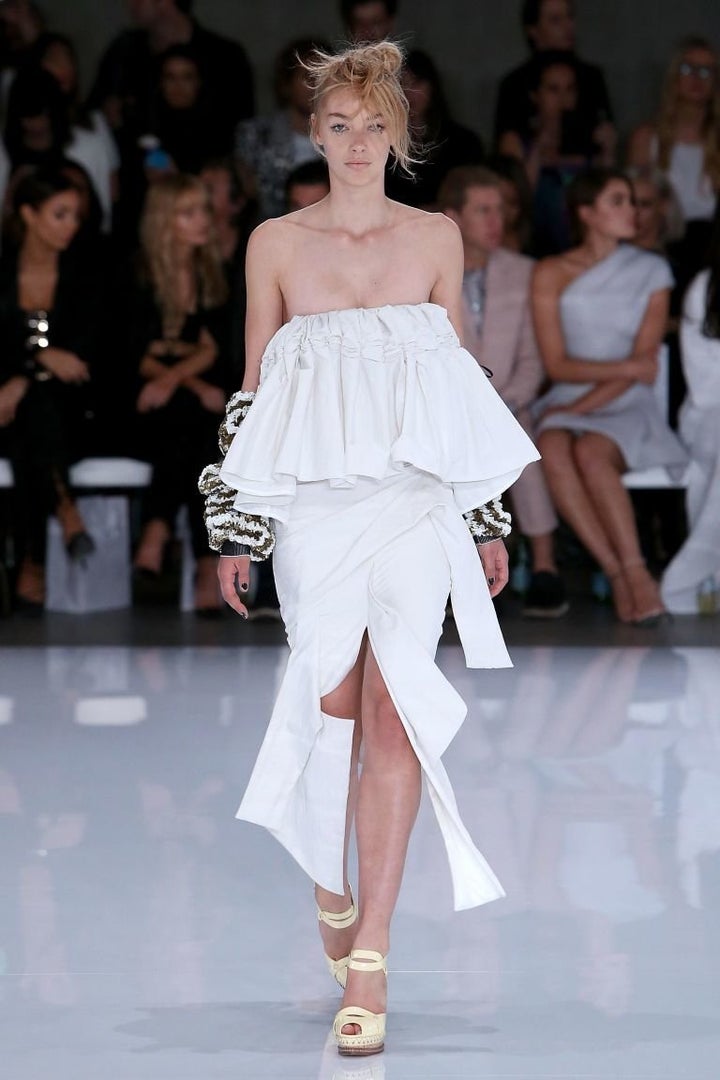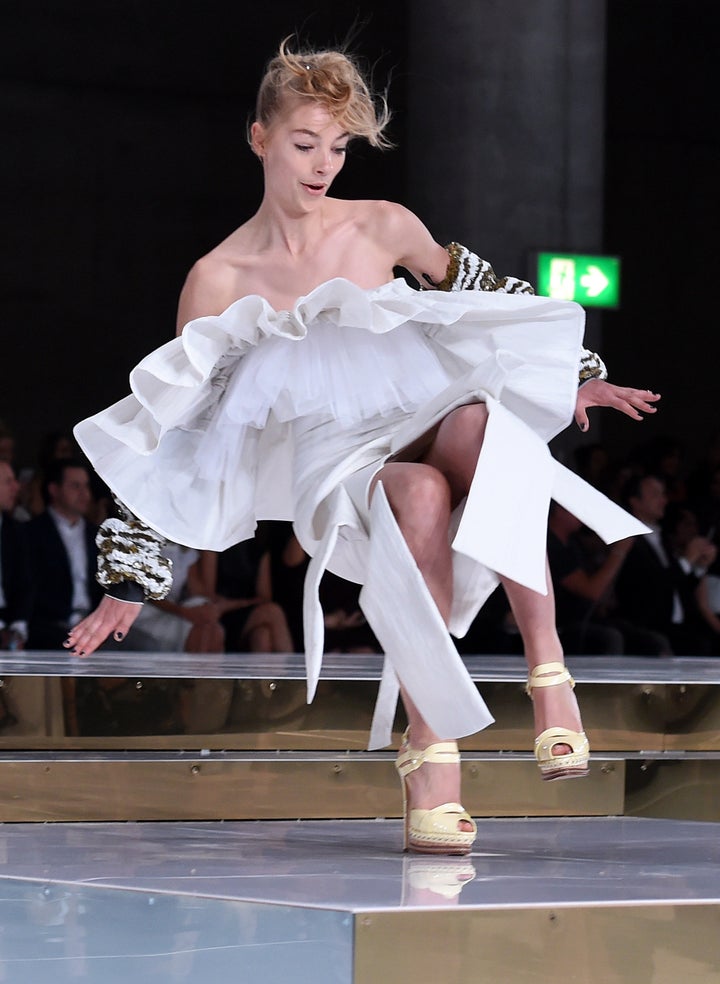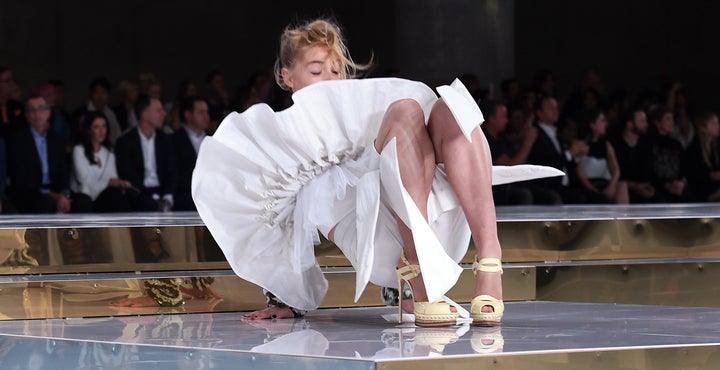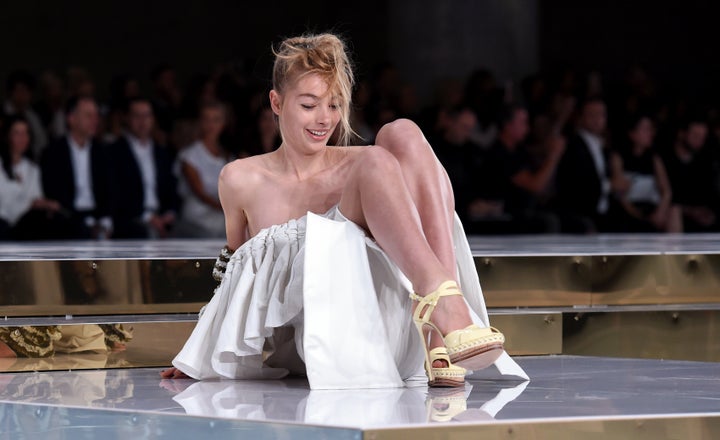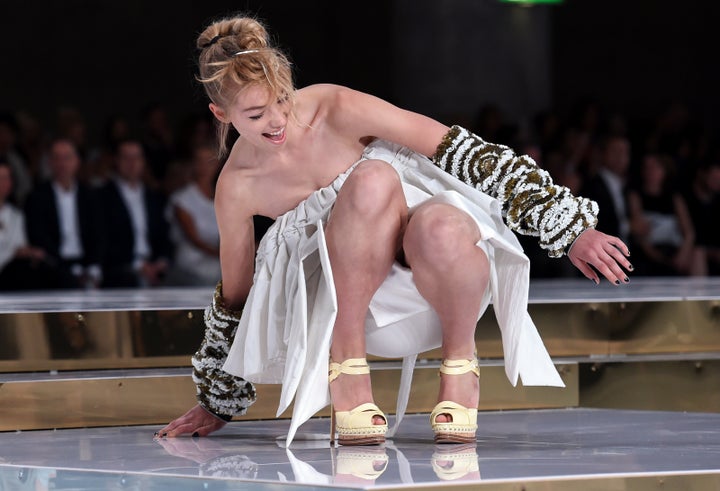 Luckily, she quickly regained her composure and laughed it off - but the incident could have been a lot more serious.
Models in the same show were sent down the runway wearing jewelled handcuffs and silver ball gags, which Cosmopolitan described as a "ridiculous and dangerous situation".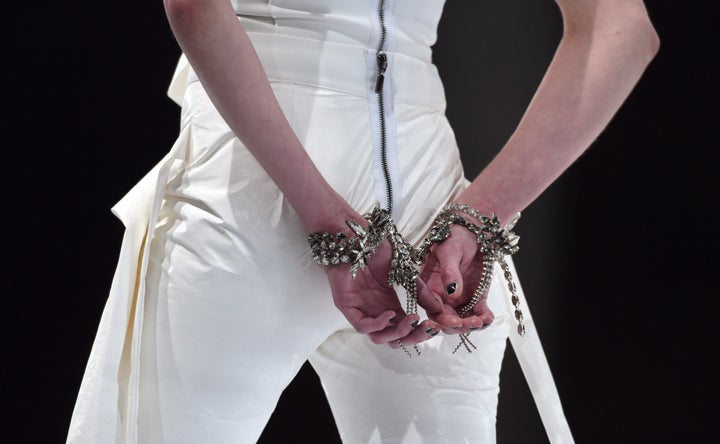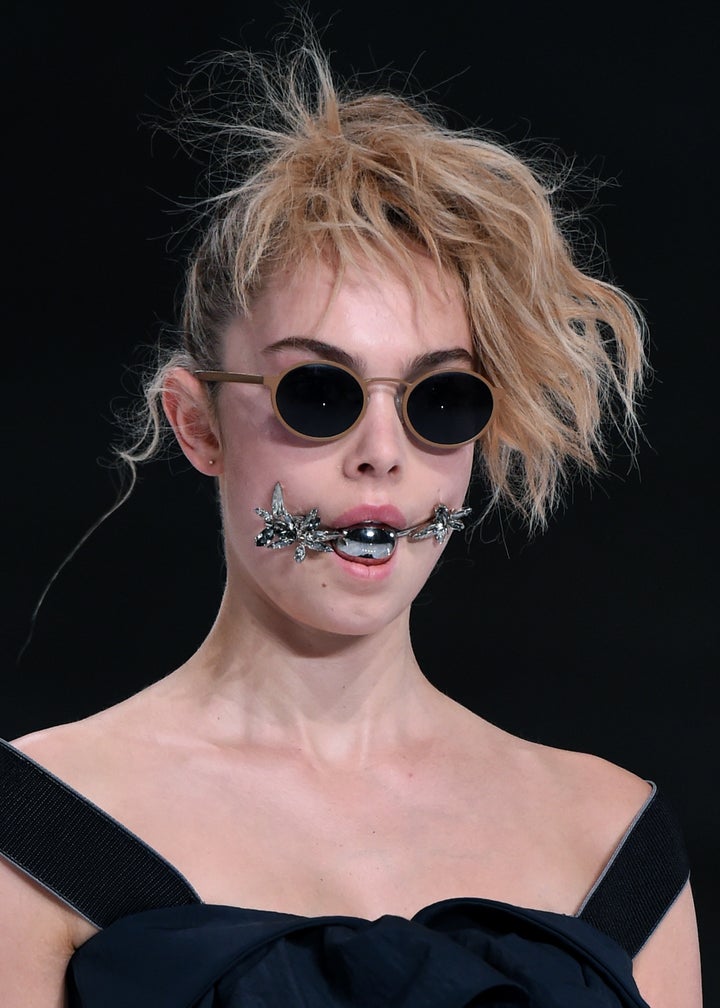 "That's not fashion. That's misogyny. And it needs to stop already," they wrote.
And after seeing this, we have to agree.