Morgane Polanski is the name you need to know about. Although you've probably clocked the surname.
Daughter of director Roman Polanski and model-turned-actress Emmanuelle Seigner, she was born to be on screen - but the 23-year old is making a her name without the aid of her famous family (bar the Marc Jacobs campaign she starred in alongside her mother), spending four years training in drama school and earning parts "by myself, no help."
Since landing the role of Princess Gisla in hit TV series 'Vikings', Polanski has embarked on a burgeoning modelling career - signing with major agency Next and shooting international editorials for Vogue and Vanity Fair.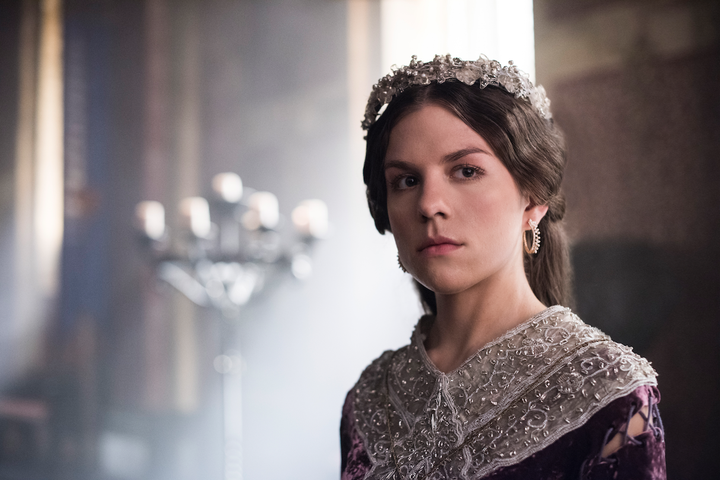 "Modelling is 100% different from acting," she told The Huffington Post UK. "The Marc Jacobs campaign was the first thing I'd ever done in fashion and I was so happy to do it with my mum."
Polanski revealed she learned how to pose by watching her supermodel mother growing up, "I was always looking at her photos and asking her 'what are your tricks?'."
How did she deal with the pressure of a high end fashion shoot? "I had to learn to relax, she says. "Have happy thoughts in your head - it sounds obvious but it's hard to do."
Polanski splits her time between her hometown of Paris and her new love London, where she spends her spare days raiding the local vintage shops.
"My favourite vintage stores are in north London, in Chalk Farm or the Stables Market in Camden," she said.
"The thing about vintage is you need to dig. When I go in a shop I have to see everything."
Despite a passion for mixing vintage with high end - her most treasured item of clothing is her Balenciaga leather jacket - Polanski also has a penchant for the high street: "I love Zara!" she exclaimed.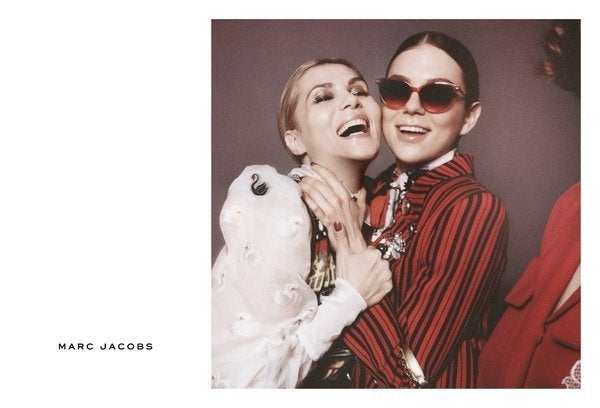 Asked her how London style differs from Parisian, she sung the city's praises. "English style has much more individuality and personality, Parisians dress well - it's chic, but it's all the same.
"People here [in London] just express themselves, it's very unique and much more free.
"When I dyed my hair pink and purple, in England no one batted an eyelid but in France it was such a shock," she laughed.
What are her top fashion tips? "Find a good jean - a good on you jean. They're hard to find, but when you do, you need to stick to it. I love high waisted styles because they suit my body better.
"Wearing a suit with heels is also the most beautiful thing to me."
While fashion is fun, Polanski believes her future lies both in front of, and behind, the camera.
"I recently wrote and directed a short film," she said. "In the long run, my career goals are to continue working as an actor and director.
"People always ask me what my dream role is, but I just want to play completely different people - to explore all sides of myself, to stretch myself through diverse characters."
Series 3 of 'Vikings' continues on Tuesdays at 10pm, on HISTORY.