Moschino and H&M's high-anticipated collection has dropped and one thing's for sure: it's not for frosty wallflowers.
The Italian fashion house isn't known for its subtlety and so it comes as no surprise that the new collection, hitting H&M stores today (8 November), doesn't hold back on the "more is more" approach. Except in length.
There's cropped everything, especially in the coat department, which ranges from black or statement fuchsia fake fur to a gold leather biker and red or leopard-chain-print puffa. We'll pass on the condom-packet bag and jewellery, thanks, though we take the hint – winter is coming, it's time to wrap up.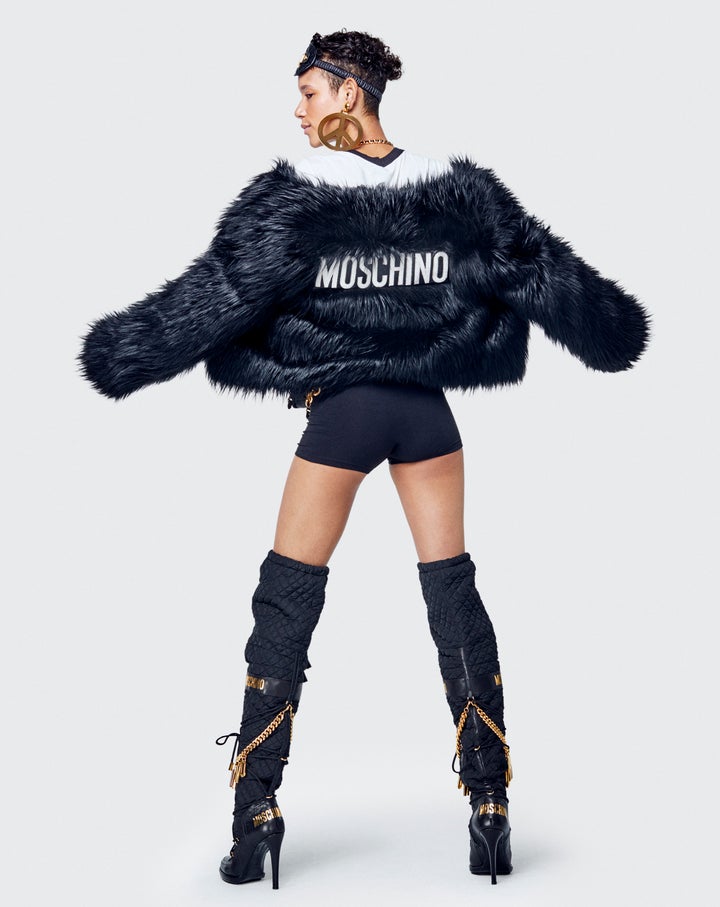 This being Moschino, we're in logo central but as well as those eight letters stamped across chains, pool slides and eye-masks, the collection goes big on Disney and MTV nostalgia. And it's not just girls having all the fun. There's menswear, too, and you can even twin your hoodie with your dog.
It must be said, some of the pieces are eye-watering in price, so we've found some relative steals amid the madness that are genuinely workable into your daily wardrobe, while still giving you that signature Moschino pop.
The CD-print crop, £34.99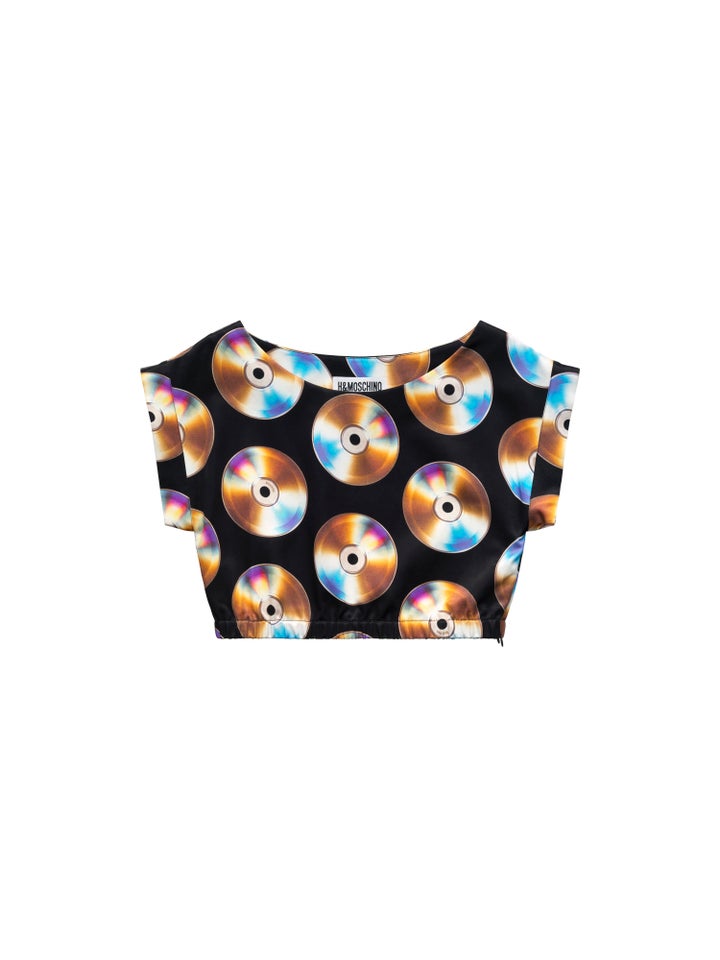 Could this tee be more 90s if it tried? Cropped, of course, it should team nicely with denim or leather and make you want to go hunting through all your old compilation crates. If only we hadn't thrown out our rotator-tray hifis.
Yellow puffa skirt, £69.99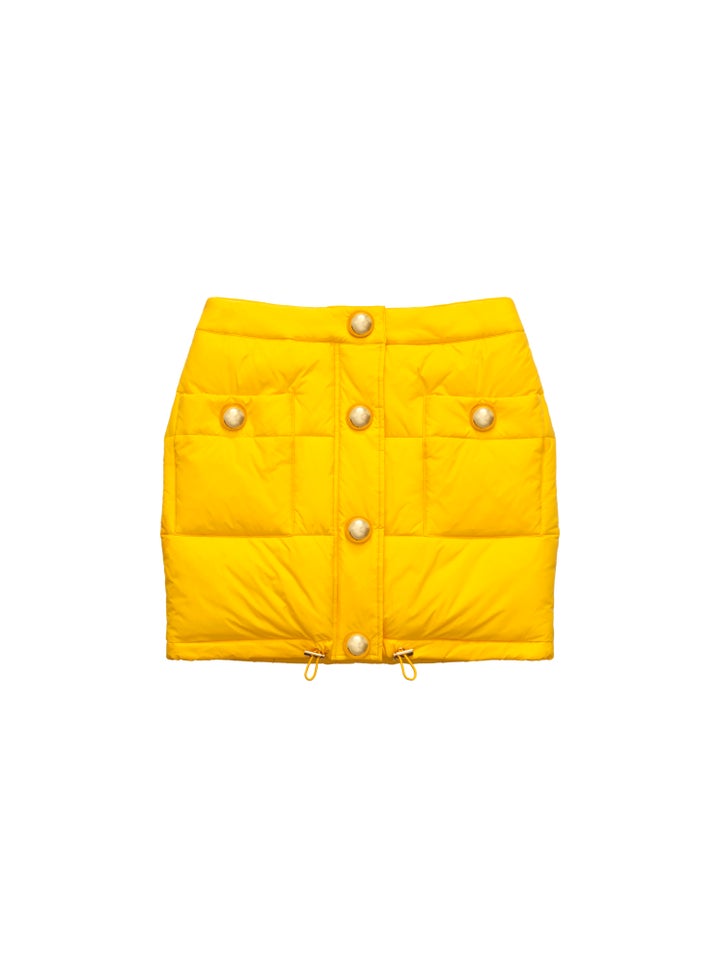 It shouldn't just be your top half that keeps cosy. You might think this padded skirt would add bulk, but we reckon it's just the thing to ward off November chills and comes in a sunshine colour that can't fail to lift your mood.
The logo hoops, £29.99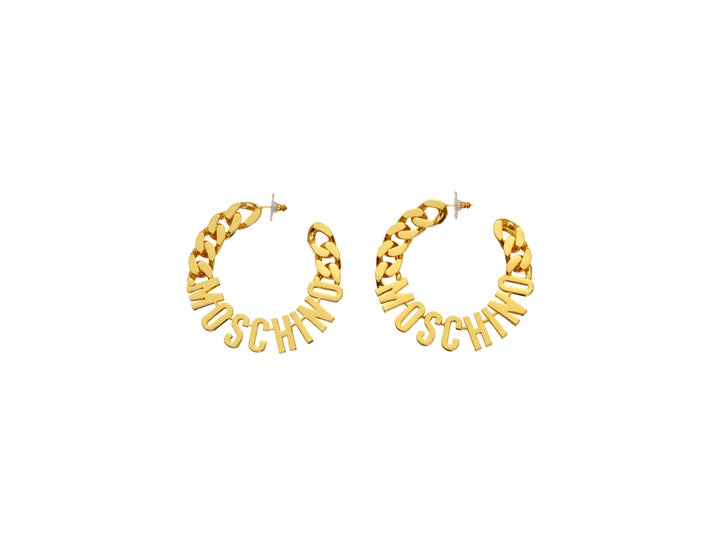 Who hasn't got room for one more set of classic gold hoops? As Moschino goes, this logo-ed pair almost class as quiet. Well, perhaps not. But as we head into Christmas, surely we're all allowed to up the bling factor.
Oh alright then...