Creative director, Jeremy Scott, incorporated pill print fabrics into the range, and designed bags, t-shirts and iPhone cases inspired by prescription pill boxes and blister packs.
Many social media users are calling out the fashion brand for "glamorising drug use" and encouraging people to view prescription medications as "accessories".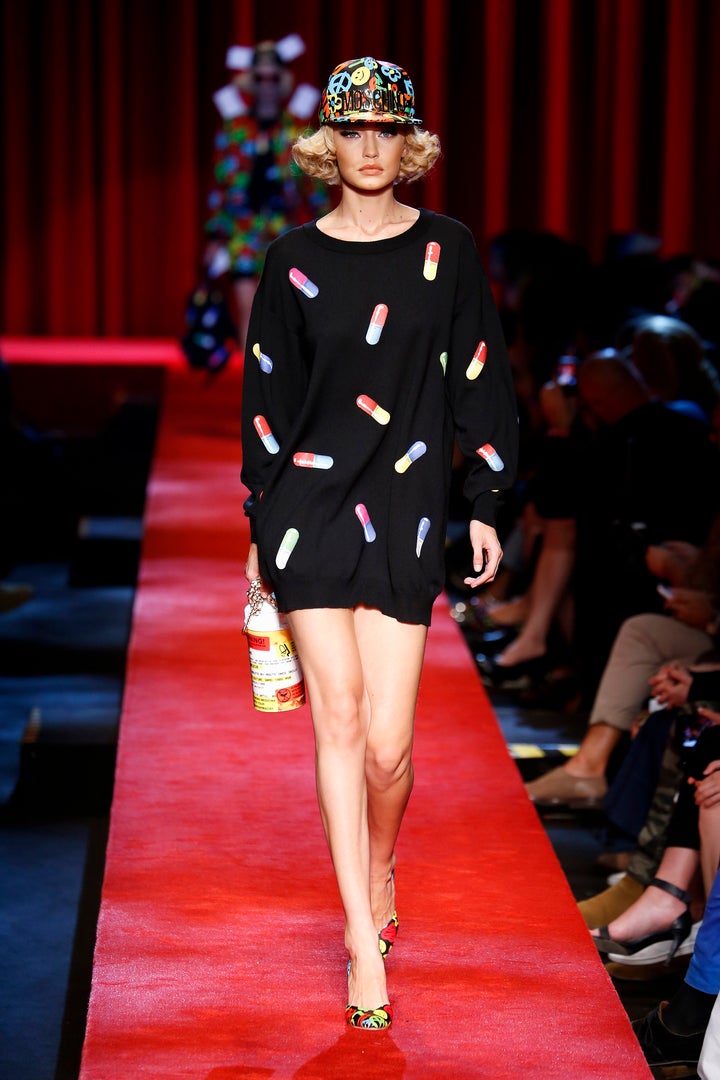 Recovering drug user Randy Anderson, from Minneapolis, US, has even set up an online petition asking both Moschino and department store Saks Fifth Avenue, which stocks the range, to stop selling the collection.
Anderson, who now works as an alcohol and drugs counsellor says he believes the pill box-inspired items "will most likely promote more drug use".
"Do you have any idea of the message your company is sending to those who have suffered the loss of a loved one due to a drug overdose?," he asked Moschino.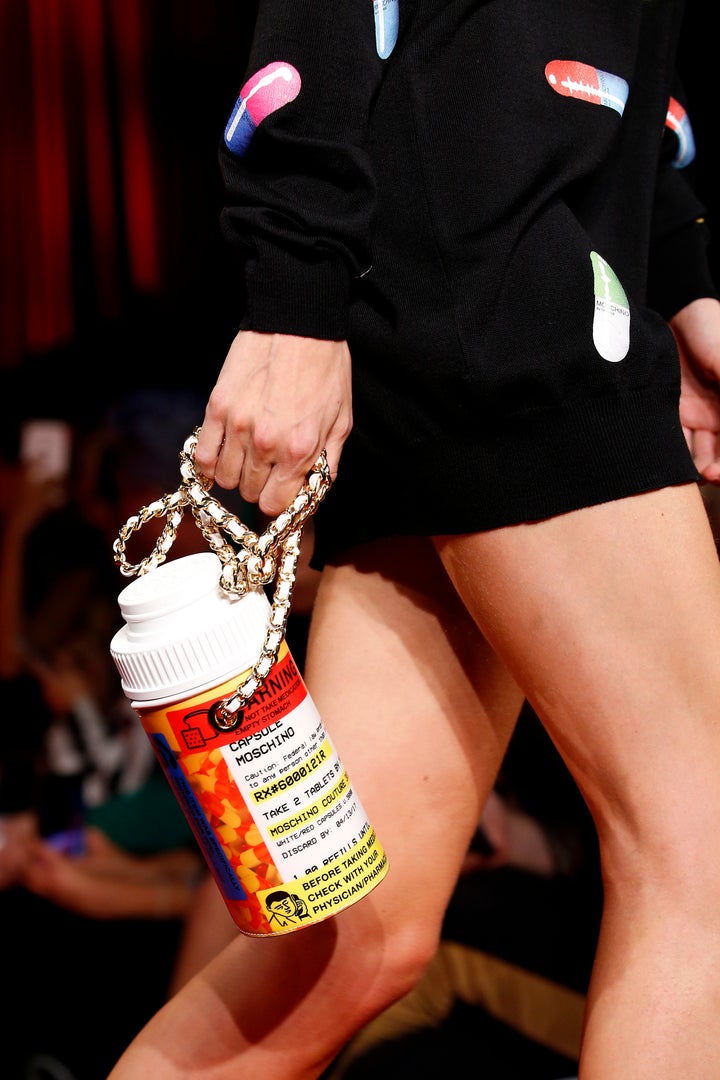 Moschino and Jeremy Scott are yet to respond to the backlash, but in an interview with Yahoo Style at Paris Fashion Week, Scott explained the catwalk show was inspired by Jacqueline Susann's book 'Valley of the Dolls'.
The 'dolls' in Susann's title is a euphemism for the prescription pills abused by the characters in her novel ('dolls', originally short for dolophine, was used as a slang term for sleep aids and depressants like barbiturates and benzodiazepines).
But Scott was adamant people should say "no" to drugs: "Just say 'Moschino'!," he said. "I always say, fashion is the only drug I do."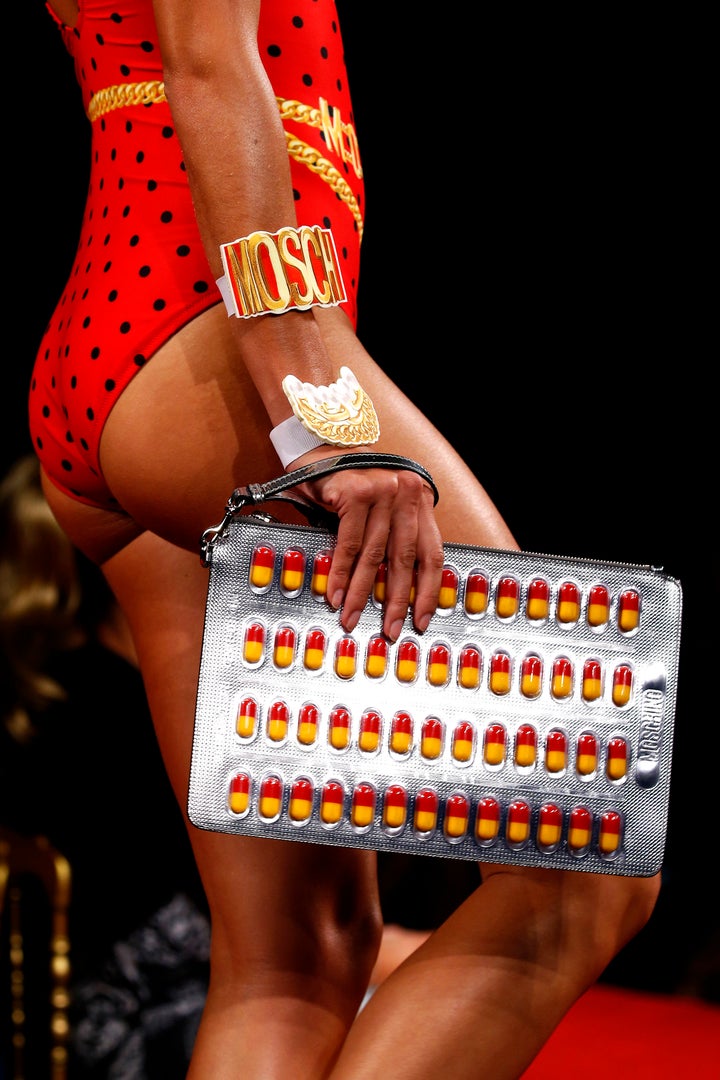 Intentional or not, the issue of promoting drug use is a serious one - the number of people dying of drug misuse in the UK has reached a record high, according to BBC News.
Opioid painkillers are one of the most abused medications and charity Action on Addiction estimate there are currently around 192,000 people in Britain with a dependency issue.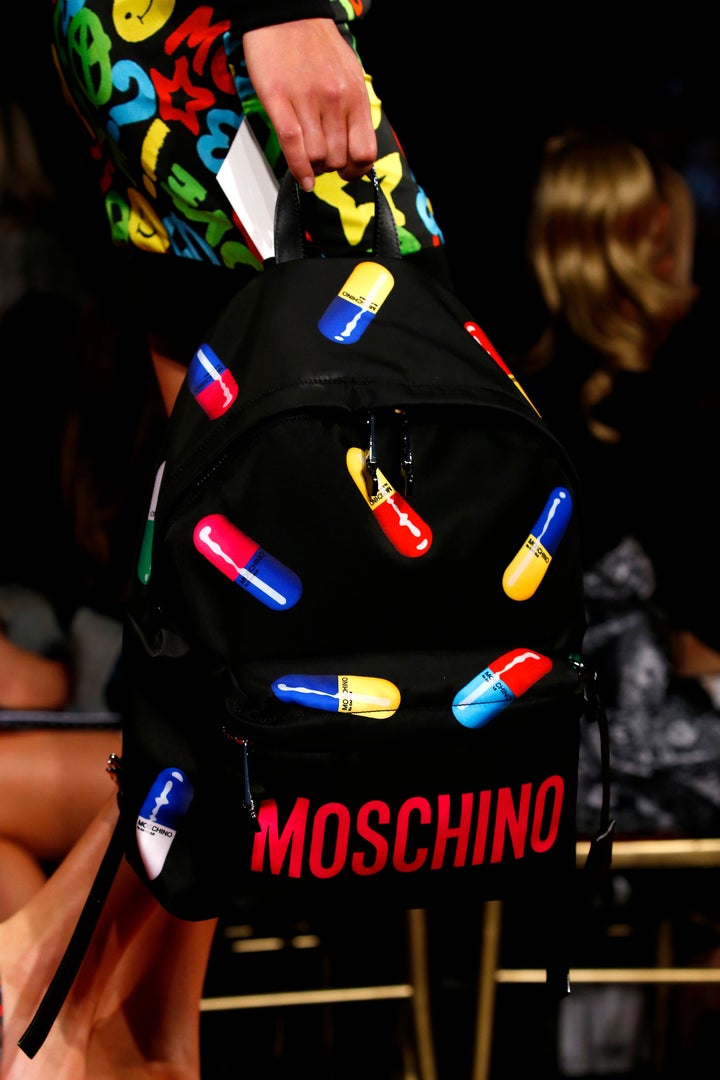 Need friendly, confidential advice on drugs?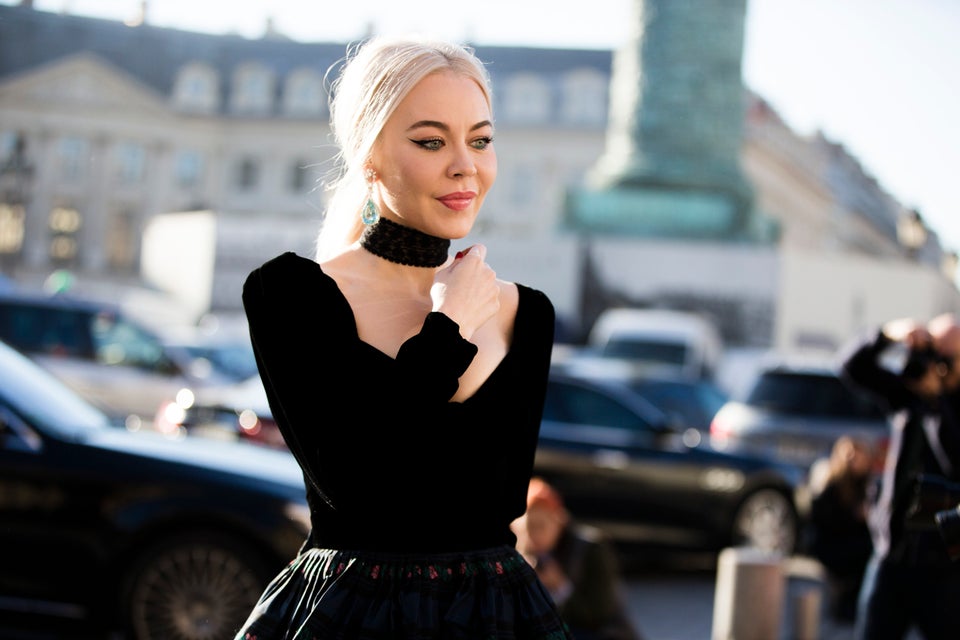 Street Style at Paris Fashion Week Haute Couture SS16