The British game show has provided us with plenty of jaw-dropping moments over the years.
From giggling hosts (we're looking at you Bradley Walsh), truly unbelievable answers (no, Paris isn't a country), to Countdown's seemingly bottomless pit of double entendres and errrm, Anne Robinson asking a contestant to feel her breasts.
Yep, the very serious matter of general knowledge sometimes gets very silly indeed, and these shows are all the better for it.
Here's our round-up of some of the most memorable game show moments ever....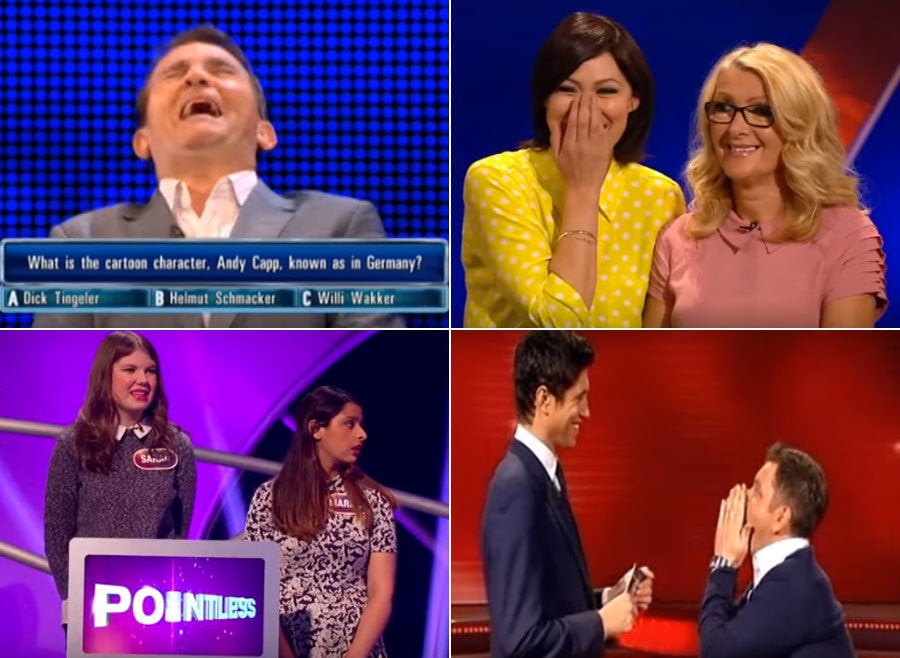 Most Memorable British Game Show Moments