A mother written a letter on Facebook to a fellow passenger after she allegedly 'verbally abused' her disabled daughter on a Jet2 flight.
Nicola Colenso and husband Rick Murray were flying back to Manchester on Saturday afternoon with their four children after a family holiday to Ibiza when the incident occurred.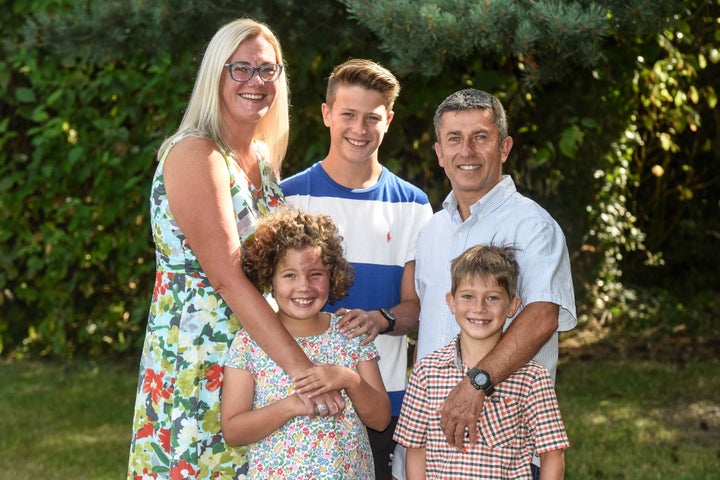 Eight-year-old Yasmin Murray, who suffers with rare condition Sturge-Weber Syndrome began to experience a 'meltdown' during the two-hour flight.
Although parents Nicola and Rick tried to calm Yasmin, they struggled to get her under control and claim that a female passenger turned around and said: "Shut that child up."
Nicola said: "We were really shocked by the way she spoke to us. It was horrible. It was clear to anyone who looked that something wasn't right with Yasmin. The only thing she seemed to care about was that she could hear what was going on."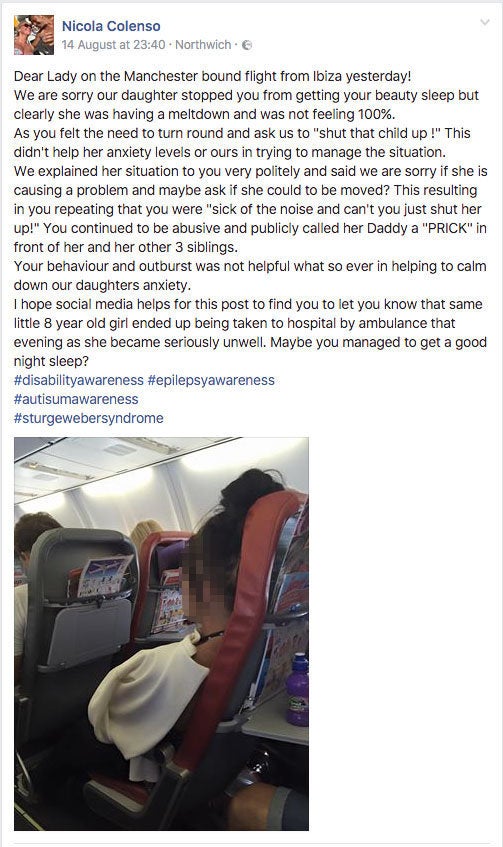 Rick claims he tried to explain to the woman about Yasmin's condition but instead of being understanding she just called him a 'pr***'.
Nicola said: "We remained calm and didn't react to what she said as keeping Yasmin calm was our priority and we just wanted to get her home."
The parents chose not to mention the incident to any member of the cabin crew on the Jet2 flight but Nicola wanted to share her story on social media to highlight the difficulties families have travelling with disabled children.
"I want people to think twice when they see someone in this situation. Not all disabilities are visible so they shouldn't just presume."
Later that night Yasmin's condition worsened and the family had to take Yasmin to hospital. It was the first time she has been admitted to hospital since 2013 when she underwent nine-hour brain surgery to try and reduce the 200 seizures she was having every day.