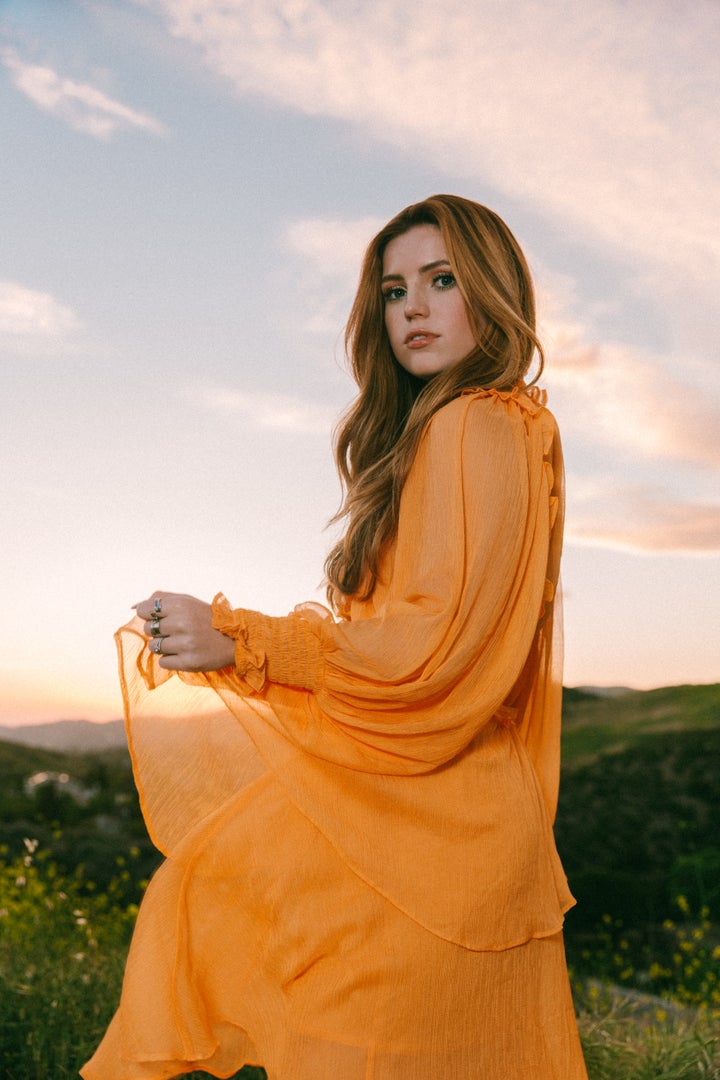 I've always been one to avoid pain at all costs. If you've ever heard of the Enneagram personality assessment, you may be familiar with type number seven, "The Enthusiast" ― the fun-seeking, thrill-finding, plans-their-next-vacation-while-they're-on-vacation person who's known for their adventurous mindset. But the dark side of being a glutton for life itself is the subconscious desire to prevent and avoid painful things, no matter what it takes.
That's me: I'm an Enneagram seven. When I discovered this, it helped me put a lot of pieces together that I didn't understand about myself. I was always the bright-eyed girl who had gigantic dreams and didn't see any value in having a backup plan. So what career did I choose? Music, of course ― one of the most unpredictable career paths out there.
I grew up singing in church from the age of 2, and by the time I was 9, my brothers and I started a band. We originally called ourselves The Water Bottles (before you judge me, remember that I was only 9), but you might know our band as Echosmith. Yep, the ones who sing "Cool Kids."
As you can imagine, it's been quite the wild ride. There have been lots of high highs: playing "The Tonight Show With Jimmy Fallon," being invited to sing onstage with Taylor Swift, hearing 60,000 people sing our lyrics back to us, shaking hands with Adam Sandler (a personal favourite), ordering an appetiser, an entrée and a dessert when our label took us out to eat at the oldest restaurant in the world in Spain.
As you can also imagine, there have been lots and lots of growing pains, too ― the kind that I never expected to experience as an artist, songwriter, daughter, sister and now wife. The optimistic girl who started this journey is still here, but sometimes she gets lost in disappointment, discontentment, uncertainty, fear and anxiety.
After years of touring most days of the year ― and being unable to spend almost every holiday at home ― our oldest brother (our guitar player and co-writer) decided to leave the band when his wife got pregnant. We didn't know how to move forward without him since he was a huge part of the band and the record-making process.
Cue the first obvious growing pain.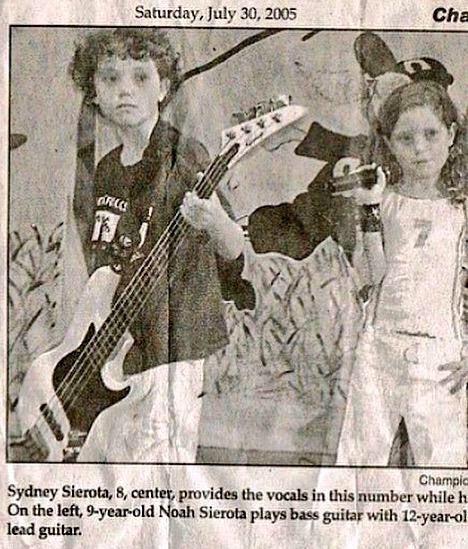 When we were making our sophomore album, there were a lot of expectations and people to please. We went through three regime changes at our record label. Our band was shuffled around every time there were new hires at the label, and naturally, every new person who started working on our "project" ― no matter how far along it was (we had already completed a full album and written countless songs) ― wanted to get involved.
This meant we had to recreate our sophomore album again and again. The back and forth of this process broke my spirit in so many ways, and it didn't feel fun anymore. It didn't feel like me anymore.
After some great success and then some rough patches of discovering what our new relationships were, we parted ways with our major label.
Cue the second obvious growing pain.
Seven years after our debut album, we finally got to make the sophomore album we wanted to make. It was called "Lonely Generation," and we released it on our own label. Things finally felt like they were getting back on track after a "sophomore slump" that was completely out of our control and prevented us from putting an album out for a number of years.
"Lonely Generation" came out on Jan. 10, 2020. We all know what happened to the music industry ― let alone the entire world that year ― just two months later.
Cue the third obvious growing pain.
We thought everything was finally lining up with the momentum and excitement we felt. We had absolutely no idea what was next for Echosmith. The first half of the pandemic was "do what you can online and wait it out," and then it became a very quiet time for me and my brothers.
I decided to make it time to reflect and ask myself some really tough questions: Why am I doing this? Where is my place in this? Does anyone care? What's the point if I don't know what happens next?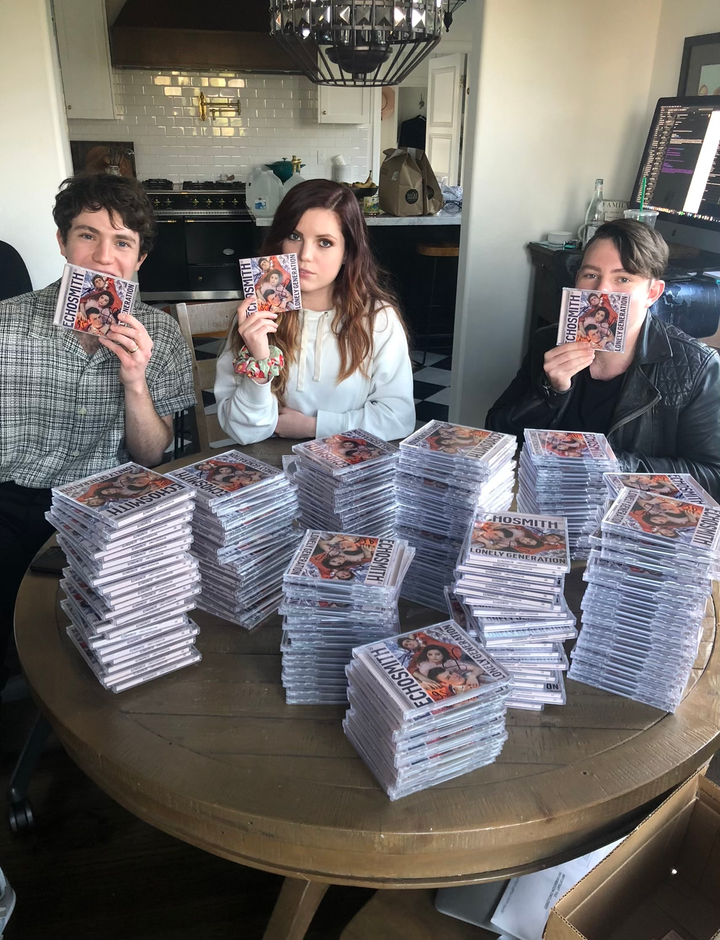 Then, in 2021, we changed the structure of what we do in almost every way. One of the biggest changes was with our management. Our dad had been our manager since the very beginning of our band, and we felt the need to take a step in a new direction.
It was one of the hardest decisions we've ever made, but we felt it was necessary as we moved forward in a completely changed industry. We also felt it was time to grab the reins and take total ownership of our career: musically, professionally and creatively.
Cue what has arguably been the most difficult growing pain.
That decision led us into the season we're in now: the release of our third album. It's been a road full of twists and turns that I never foresaw, but I guess that's the only thing we can expect: not knowing what comes next. The art of letting go. I'm still learning what that means and what that looks like, but now I'm starting every day with a prayer: Help me let go. Let go of the big things, the small things, the frustrations, the in-between, the fear of the future, the anxiety ... even the dream.
Honestly, I've been dreaming of feeling free as I moved forward in music for years. I'm not going to lie and say that everything is perfect and exactly what I pictured, but in a lot of ways, it's better than what I could've planned. Not because of specific numbers ― although I'm grateful that there are people listening to our music and excited to hear the new album. It's the mental, emotional and spiritual place that I'm in now that has freed me so much to simply enjoy whatever comes next.
It turns out that the growing pains taught me to embrace the pain, look it straight in the eyes and deal with it. And it was in those hard moments that I started to feel true freedom because I was slowly starting to loosen my grip on what I had planned for my life.
So, are the growing pains worth it?
I wholeheartedly believe that they are. I've discovered that the more painful the experience is, the more I've grown. I used to resist change and resist the feeling of things getting hard, but now that I've grown into such a different person over the years, I truly wouldn't trade those lessons for an easier ride.
I can't wait to see what else life has to teach me and to keep sharing the things I experience with brutal honesty in my lyrics.
If I've gone through it, someone else is bound to go through it, too, and that person might need to feel seen and known through the stories I share, especially the hard ones.
As frontwoman for multi-platinum band Echosmith, singer, songwriter, and musician Sydney Sierota illuminates and inspires both on stage and off, with a show-stopping voice, superstar magnetism and a heart as big as her talent. After starting her career at age 9 and absorbing the influences and pressures of the music industry for more than 10 years, during which Echosmith achieved 1 billion streams, multiplatinum success, a ubiquitous hit song with "Cool Kids," and widespread acclaim, she and the band began to reevaluate everything and embarked on a new era of total creative freedom. The result is the new self-titled album "Echosmith" ― a kaleidoscope of left-of-center alt-pop that peels back the layers of who Echosmith really is, exploring all that comes with the messiness, the struggles and the beauty of life. Whether it's duetting onstage with Taylor Swift, being a brand ambassador for Coach, or collaborating with Zedd and Steve Aoki, Sydney continues to be a force for spreading love, positivity and self-acceptance.