Since breaking into the spotlight on 'Popstars' in 2001, Myleene Klass has tried her hand at pretty much everything. We've seen her fun side in 'I'm A Celebrity', she's shared her strong views as a 'Loose Women' panellist and she's been allowed to demonstrate her creative flair by designing her own range with Littlewoods.
Now, as part of our WISE WORDS series, Myleene has opened up about the lessons she's learned along the way, reflecting on how she stays positive in the face of her critics, living her life without limits and the important lesson we can all learn from Dr Seuss...
What do you do to switch off from the world?
I'm quite a simple girl, really. I don't like to set myself anything too strenuous because my weeks are quite full-on, so I love just sticking a face mask on, on a Friday night, dip into some popcorn and chill out with my friends.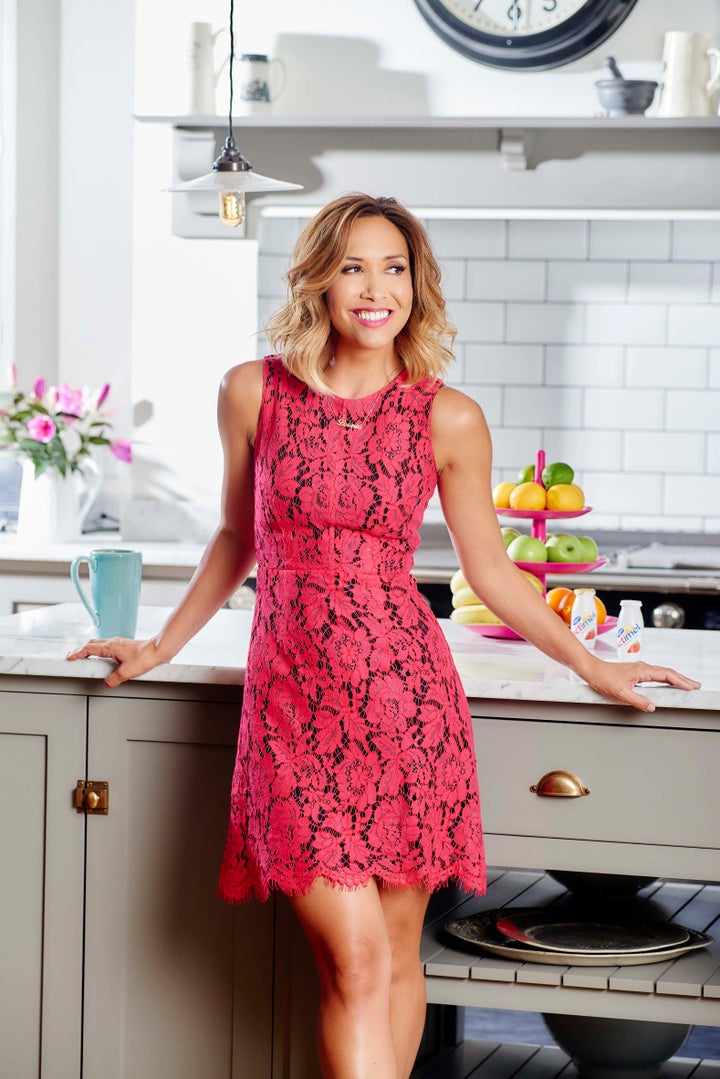 How do you deal with negativity?
I actually don't allow negativity in. I find it's time-consuming and pretty futile, so I don't pay attention to it. It's not something I've got much space for. I think it can get very self-indulgent, so I completely ignore it, to be honest. Ultimately, it is just somebody else's opinion, and if it's somebody's opinion that I've never even met, then it's none of my business to even know what they think.
I'm a very, very busy, single working mum, I've just got no time for it. My God, I've barely got enough time to check my WhatsApp and my own emails, and my daughters' schedules for what they need, PE kit and swimming costumes and recorder, and on top of that I'm doing my own work, so I don't physically have the space or the time to read people's comments about me. I was asked recently, "what do you think of the comments that people make?", and I just said, "I wasn't aware they made any!"
When and where are you happiest?
I'm a homebird, so I love just being at home with my babies. I don't feel like I have to be doing something, and I think that's probably because my working life is exceptionally full, and 100mph.
Saying that, even if I'm at home I'm still pottering away. Fixing the shed, building a doll's house - I like to keep busy. I don't know if I'm actually any good at the old DIY, but I do give it a good old go. I'm always pottering.
The girls know - I'll get the lawnmower out and they'll fall asleep to the sound of it - it's like when I used to fall asleep to the sound of my mum's sewing machine. Whenever I hear a sewing machine now it reminds me of being in bed as a child, with my mum making one of her dresses.
What's the best piece of advice you've ever been given?
I'm going to have to go to Dr Seuss on this one, because I would say he is the all-time expert on life: 'Those who matter don't mind, and those who mind don't matter'. That's a really nice quote to live by, because you can spend your whole life worrying about what people think - just don't bother.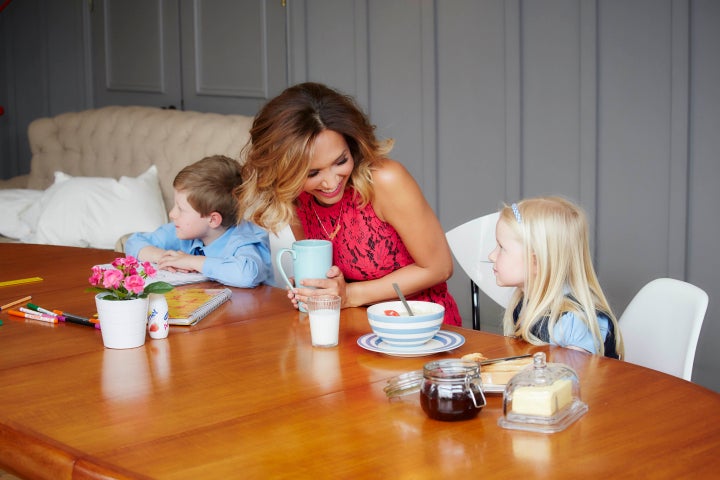 What's been the hardest lesson you've learned?
That my dad's always right.
What advice would you give to your 13-year-old self?
I'd say, don't cry another tear over that boy [laughs]. And I'd say it's going to be alright. All the work that you're putting in, it's going to be alright. I remember at the time, trying my absolute hardest - some things came so naturally to everybody else, but I had to work hard for absolutely everything.
I've never been in a condition where things have come naturally, it's always been through pure unadulterated hard work. It's nice to know that those hours where I was sat playing the piano, while everyone else was off having a good time and drinking cider in Norfolk, were worth it. It was hard at the time put it pays off, it really does.
Now I get to travel the world. I get to do the job that I want to do, I get to make my own choices, and steer my own ship as it were, and I really enjoy the liberation of that and the freedom of my own choices.
What three things are left on your to-do list?
If I look back, I don't think when I was younger I'd dare to dream what I've achieved already... I feel like sometimes you get one chance in life, and I've created these opportunities - and blagged them at the same time! - but they've all been at optimum, warp-speed level, so I don't want to limit myself by saying 'this is the next goal', because the goal-posts do keep on moving, and I just move with them. I just try and diversify, I don't want to limit myself.
I think the beauty of being a modern-day woman is that you're so many things to so many people. I'm a daughter, I'm a mother, I'm a friend, I'm a colleague… and I think what's so liberating to me is the freedom of choice. I get to play my piano and travel with that, I get to host incredible shows and meet amazing people, I get to work with Save The Children in places I'd never get the chance to go to and never get the chance to meet. There are no two days that are ever the same - last week I was in Nepal learning how to do an underwater shoot. The next day I'm in an office signing off a collection. Every single day is different and I wouldn't have it any other way. I wouldn't choose one over the other because I feel like all those components make up the whole. I get the fulfillment from all of those things.
What do you think happens when we die?
I believe in people. I get asked this a lot, I believe in the power of people, I believe in that unity and I believe in the strength of women especially. If I were to have a religion, it'd be that. When you die, you become the atoms that you came from, you go back to being stardust, and you land on someone's sandwich. And then it starts all over again, I don't think it's any more complicated than that, and if it is, well then maybe I'll be proved wrong. I dunno, I love that line - if I die and I get to the gates of hell, as long as I've got the WiFi code I'll be alright. WiFi and coffee, I'm happy.
When do you feel a sense that we're living in the presence of something bigger than ourselves?
When I'm with my children. I still can't believe that I grew them! Growing one person is an achievement but growing two, it's like 'crikey I made these! That's incredible'. I don't need to look up to look up the stars or have an out of body experience to know that there are things around me that are greater than I could have ever imagined.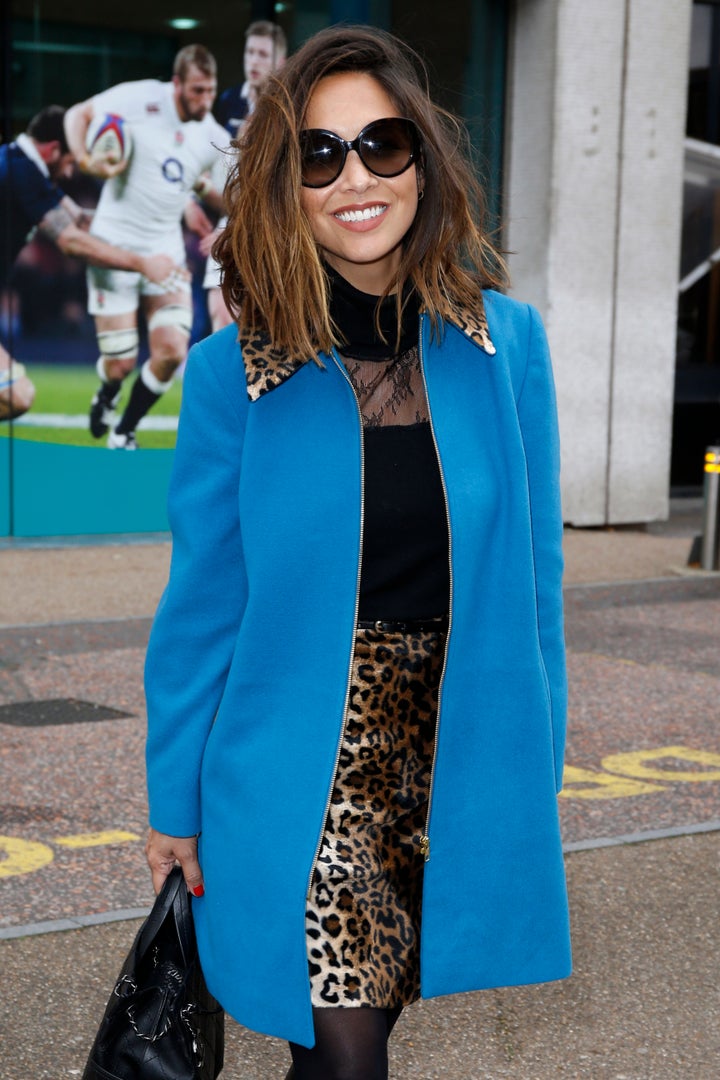 What do you try to bring to your relationships?
To any relationships, especially with my friends and my family, just honesty. It's something that is completely overlooked and underrated. I don't know how many people really know themselves, know how they would react or what they would say in certain situations. And I've been put in some pretty spectacular situations where I never thought I would be tested, and I have been. And it's always nice to know that we know ourselves!
I don't feel like I've got to prove anything to anyone, and that's a nice place to come from. I don't feel like I've got to pretend to have done something because I've gone out and done it, and if I don't know the answer to something, I'll just say I don't know the answer. I just think honesty, where you can turn around and say 'I know' or 'I don't know', is a nice place to be in.
Saying that, also in any relationship I'm bloody reliable. If you're hanging off a cliff, I will have your back, I'll get you off it.
What keeps you grounded?
I genuinely have no idea how people can live in the public eye and have all the luxuries afforded to them, and then not be able to live in the real world when you have kids. Because when you're walking out of the house and you've got, like, jam on your tights, when everyone thinks you're floating around on a golden throne - that's something I am not.
What was the last good deed or act of kindness that you received?
One of my girlfriends dropped a cake over a couple of days ago, in the shape of a shoe - she'd missed my birthday because I'd been abroad.
Saying that, I've got a trip coming up with Save The Children - hopefully this is a bigger good deed...we've all been pooling our resources together, from mosquito nets to insect repellent to hand sanitiser. And I made sure that I've provided lots of sweets, which I'm sure will go down a long way with the team, and with the children when we get out there. So that's my good deed, I like to think that when we're in the middle of Africa, I'll be going, 'aren't you glad I brought the sweets?'
Myleene Klass has teamed up with the Stay Strong Brothers for Actimel's 'STAY STRONG' campaign, to help busy mums during the morning rush. See her in action in the video below: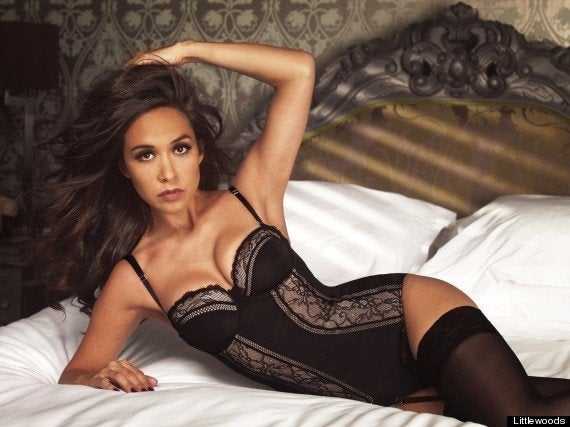 Myleene Klass
Popular in the Community