After a fractured pairing in the premiere of "Naked & Afraid" last week, this week's duo developed a strong bond during their 21 days in the wilderness. But while the couple proved capable of coming together to find success, their experience was nearly brought to an end by external forces.
Forty-six-year-old Army veteran EJ Snyder sustained a serious foot puncture toward the beginning of their adventure. As the days passed, his foot grew more and more infected to the point that the production crew felt they had no choice but to intervene.
"It's very inflamed," a producer told EJ. "I'm worried that you're not gonna make it to the end."
He got medical attention for his wound locally and was given the choice to quit or continue. He opted to finish out his adventure. But just how real is everything shown on this survival show?
The New York Post said that last week's premiere left out some crew intervention that happened -- it was seen this week with EJ's injury. The Post wrote, "What viewers did not see ... was the bread, rice and baby food producers gave [a contestant] while she was sick, alleges a source close to the show. [That contestant] was also hooked up to two IVs in order to get rehydrated."
Follow new naked survivalists every week on "Naked & Afraid," Sundays at 10 p.m. ET on Discovery.
TV Replay scours the vast television landscape to find the most interesting, amusing, and, on a good day, amazing moments, and delivers them right to your browser.
Before You Go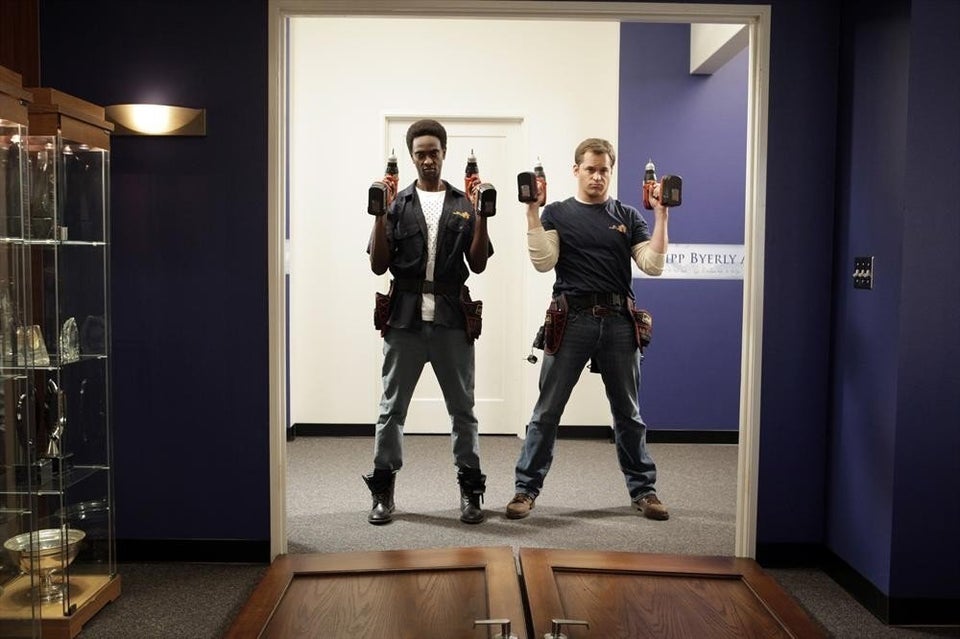 Summer TV Guide