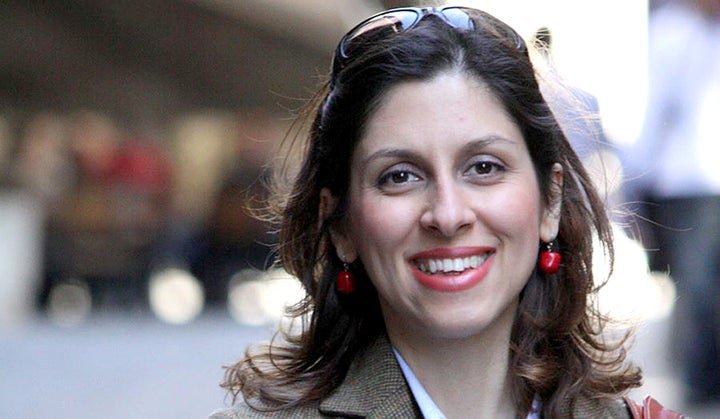 The family of Nazanin Zaghari-Ratcliffe have said they fear she has caught coronavirus whilst imprisoned within an Iranian jail.
A press release issued by the Free Nazanin Campaign claims that despite reports of at least one coronavirus-related inmate death inside the notorious Evin prison, staff are refusing to test her.
Zaghari-Ratcliffe family revealed on Friday that she was at risk of contracting Covid-19, and on Saturday said they had spoken to her on the phone and she had reported cold-like symptoms.
She told her family: "I am not good. I feel very bad in fact. It is a strange cold. Not like usual.
I know the kinds of cold I normally have, how my body reacts. This is different.
I am just as bad as I was. I often get better after 3 days. But with this there is
no improvement. I haven't got one bit better.
"I have difficulty breathing and pain in my muscles, and fatigue. I do not pant,
but I am finding it hard to breathe."
At least 210 people in Iran are believed to have died after contracting the virus, hospital sources told the BBC on Friday – the highest number outside of China.
According to reports the majority of deaths have been in the capital of Tehran. The Evin prison, where Zaghari-Ratcliffe is being held, is located in a northern suburb of the city.
Although the prison has not yet had any confirmed cases of the virus, reports have emerged of at least one coronavirus-related death.
According to her family the prison has failed to provide proper health checks, despite Zaghari-Ratcliffe reporting her symptoms to guards, and access to hygiene facilities and cleaning products is becoming increasingly limited.
Supplies of medication are also reportedly running low within the prison, and while guards have reportedly been tested for the virus, inmates have not.
In a statement released via the Free Nazanin campaign, Zaghari-Ratcliffe said: "There is the feeling of being stuck somewhere, with no way out. We have no
choice but to endure what comes. We are stuck, and it is scary."
"I can't believe this is now happening. And even with this they still they won't
let us go. They just keep away. It makes my heart sore. Please take me
home."
"I wish they are fair, and don't let me rot here. I haven't done anything wrong,
and my baby needs me as much as I need her. I want them to stand up for
justice. It is in the government's power to do so."
Zaghari-Ratcliffe, a 41-year-old charity worker from north London, has been imprisoned in Tehran since 2016, when she was arrested and accused of spying while visiting family – allegations she strongly denies.
Her husband Richard Ratcliffe said: "The prison is avoiding confirming whether Nazanin has coronavirus – but I would be surprised if she doesn't. There are enough symptoms, and the authorities are just too reluctant to see.
"A lack of transparency can cost lives – this is true in so many aspects of our
case as four years of game playing have shown."
"The Iranian regime's preference is always for opaqueness, and to maintain
an uncertainty of suffering. But there is no time for that here. Orders need to
be given to get Nazanin and all the political prisoners tested. And to honestly
treat the results. This epidemic is not time for selective responsibility by any
of our leaders "
"The question for me is no longer whether coronavirus is in Evin Prison – the
actions of the Iranian authorities are clear that there is something to hide. The
issue now is how to get Nazanin treated and tested."
The Free Nazanin campaign has issued a fresh plea to the PM to intervene in Zaghari-Ratcliffe's case.
Richard added: "We also look to the PM – to make clear that is the minimum his government now expects.
"Our job is to remind the prime minister, government is always about choices
– the choice to visibly protect, the choice to be busy with other things. To
date, the government has chosen to leave Nazanin in harm's way – and we
have endured all we have. But it has choices ahead of it. And I hope the PM
takes charge of them.
"Both sides [are] playing a waiting game – Iran waiting to see if they get their money next month. The UK waiting to see if Iran will release Nazanin at the end of her sentence or carry out the threat of that second court case.
"Meanwhile the wind still blows on us, and now it brings with it coronavirus – and a hope that Nazanin still has enough resilience in her immune system."
An Foreign Office spokesperson said: "We are urgently seeking information from the Iranian authorities on reports that coronavirus is spreading in Evin prison, including to British-Iranian dual nationals.
"We call on the Iranian government to immediately allow health professionals into Evin prison to assess the situation of British-Iranian dual nationals there."