'Neighbours' fans are gearing up for some of the Aussie soap's most dramatic episodes in its 31 year history, as an explosion is set to tear through the Lassiter's hotel.
'Hotel Death Trap' will see a number of characters trapped beneath rubble, as the hotel's boiler room explodes, during a special late-night episode to air on Channel 5.
Up to three Ramsay Street residents will lose their lives, and while their identities remain top secret, bosses have promised that one death will rival Madge Bishop's 2001 exit in the emotional stakes, in what they have called "the biggest week of 'Neighbours' ever".
But it is not the first time that a mass-scale tragedy has struck Erinsborough, with various fires, explosions, and even a plane crash rocking the soap's characters to the core over the years.
Check out some of Neighbours' most dramatic disasters ever in the gallery below...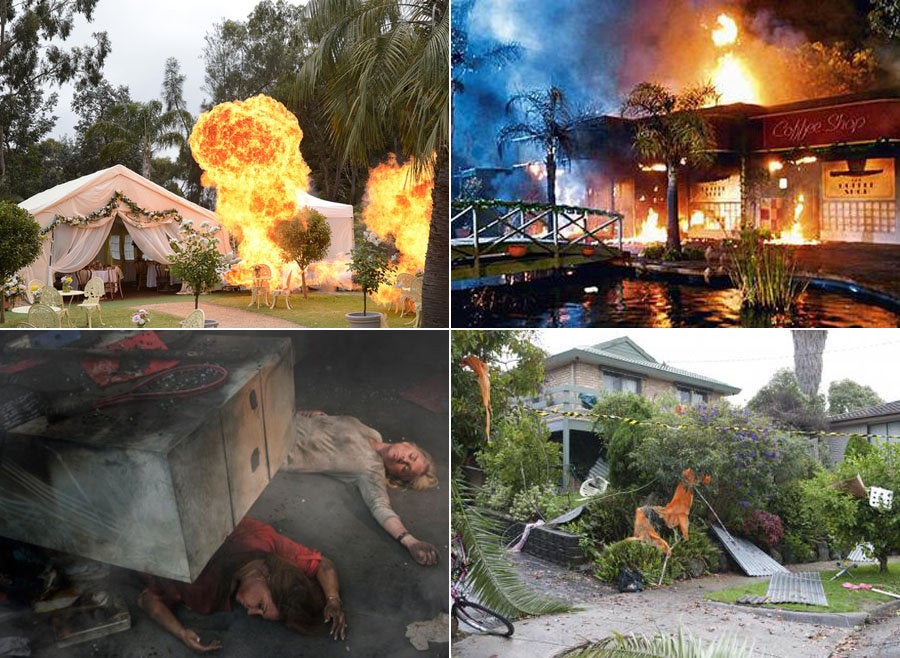 'Neighbours' airs weekdays at 1.45pm & 5.30pm on Channel 5. Hotel Death Trap week airs from 4 April, with an hour special 'New: Neighbours: Who Dies? airing at 10pm.