Don't you just love a good charity shop bargain? There's nothing more satisfying than hunting through rails of donated clothes, finding a designer piece for less than a tenner, and bragging about it to your nearest and dearest.
And thanks to the opening of Oxfam's biggest ever store in Oxford this weekend, there's now a superstore with designer bargains aplenty. Why Oxford, you ask? It's where the very first Oxfam shop opened 75 years ago.
The new retail space spans 18,500 sq ft – that's 12 times the size of an average Oxfam shop. You can browse donated items, as well as the 'Sourced By Oxfam' range of ethically sourced homewares and gifts.
To give you an idea of the bountiful bargains to be had, on the day of opening, there were Gucci shoes for £19.99, a Moschino belt for £35 and a Victoria Beckham top for £14.99.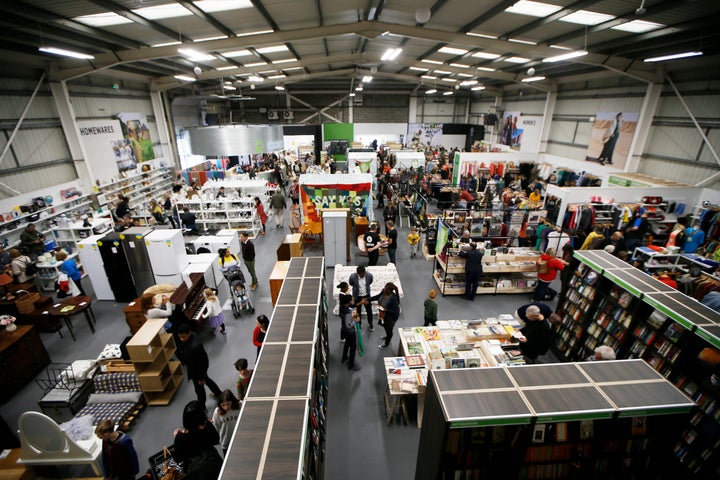 It's the perfect opportunity to get in on Second Hand September, a campaign led by Oxfam encouraging people to buy pre-loved clothes rather than buying brand new.
You'll even find a cafe in store, so you can rest and refuel with a cuppa before heading back to the rails.
Danny Sriskandarajah, chief executive of Oxfam GB, said the store is an "exciting new venture" for the charity. "The huge treasure trove of items on offer make it a destination shopping experience but it is so much more than a shop," he said.
"It will be a social hub at the heart of the community which we hope will give people a greater sense of the incredible difference they can make by shopping, donating or volunteering at Oxfam."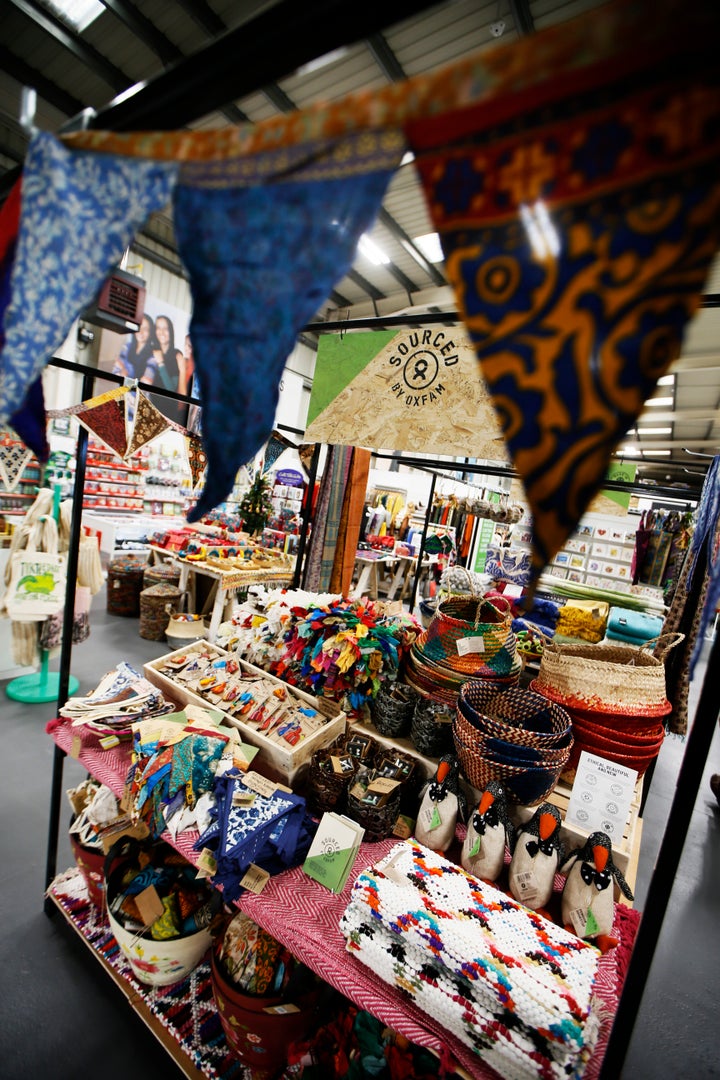 There will be 150 volunteers running the shop, and 11 new jobs have been created. It will also support Oxfam's Future Skills project, a volunteering, training and mentoring initiative for women in the UK living in poverty.
The store will be open on Tuesdays, Thursdays, Saturdays and Sundays, but you can donate unwanted items seven days a week. There's even a drive-through donation point and free parking. We'll see you there.
Visit the store at 6500 Alec Issigonis Way, Oxford Business Park North, Oxford, OX4 2JZ.
We all work hard to earn our money – so it shouldn't feel like hard work to spend it well. At HuffPost Finds we'll help you find the best stuff that deserves your cash, from the ultimate lipstick to a durable iron to replace the one that broke (RIP). All our choices are completely independent but we may earn a small commission if you click a link and make a purchase.