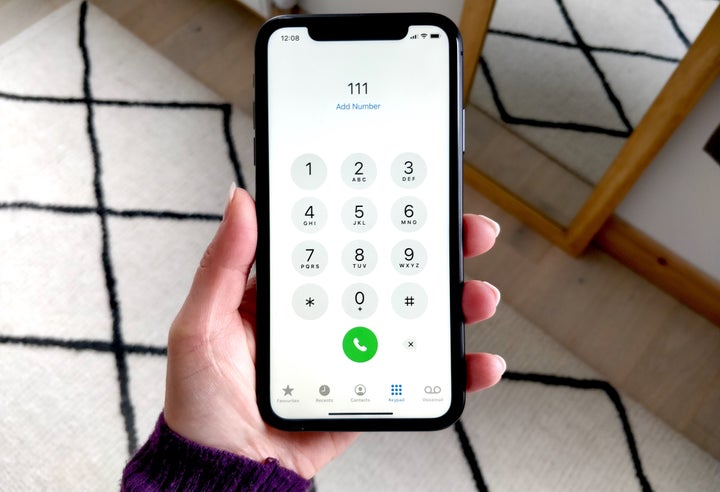 People who are worried they might have coronavirus symptoms but don't require medical help or hospitalisation are being told not to call the NHS 111 helpline.
That was the advice offered to the public by prime minister Boris Johnson and a team of medical experts following an emergency Cobra meeting on Thursday 13 March.
"I urge people who think in view of what we're saying about their potential symptoms that they should stay at home, not to call 111, but to use the internet for information if they can," Johnson said.
Data shared at the start of this week showed calls to the helpline were up by more than a third compared to the same time last year, with an extra 120,000 in the first week of March. The number's call handlers, some of whom are students, took to social media to urge callers to "be kind" during a time of increased demand.
So, as cases in the UK are rising, what are the latest updates you need to know about calling the helpline – and will you get a test if you call?
When should you call NHS 111?
People who believe they're experiencing symptoms of the virus – a continuous dry cough and/or fever – should not go to their GP surgery, pharmacy or hospital. Instead, they're urged to stay at home and self-isolate for at least seven days to try and stop the spread of the illness. It's believed that after seven days most people are no longer infectious.
The new advice is that you should use NHS 111 online in the first instance, if:
You feel you cannot cope with your symptoms at home,
Your condition is getting worse,
Your symptoms do not get better after seven days.
If you do phone the helpline, it's likely you'll be asked basic questions – personal details, symptoms, whether you're calling with a coronavirus concern – before having an over-the-phone assessment where you'll be asked more about your symptoms, including what you're most worried about.
You might be told to self-isolate or to expect a callback from a clinician who can discuss the issue further. You might need to be hospitalised if your condition has become serious.
Public Health England has now recommended an end to routinely testing for coronavirus in this next phase of the epidemic. This means testing will still happen in hospitals however when it comes to community settings, people will no longer be tested.
During a press briefing following Thursday's Cobra meeting, Sir Patrick Vallance, chief scientific adviser to the government, confirmed that "none of us" have immunity to Covid-19 and added that between 5,000 to 10,000 people in the UK could already be infected.
Prior to 10 March, people who had returned from high risk areas or those who had come into contact with a confirmed case of Covid-19 appeared to be the priority for testing and were considered a 'possible case'.
However on 10 March, the government updated its advice on who could be deemed a 'possible case' to include patients who require hospital admission and who appear to have pneumonia, acute respiratory distress syndrome or flu-like illness, regardless of whether they'd been abroad.
How will the UK deal with demand for tests?
Test results have so far been analysed in Public Health England (PHE) laboratories. To help with demand, NHS hospital labs will now start testing swab samples from hospital patients.
Prior to now, PHE was only able to process 1,500 tests a day across the UK, however it's thought that using NHS labs will enable 8,000 more samples to be analysed each day of the week. It's important to remember as the testing programme is scaled up, positive test result confirmation will be accelerated, helping people take the right action to recover or get treatment.
The NHS and PHE will also start carrying out surveillance testing on others, including people in wards and surgeries showing signs of the virus. However as it stands, people who don't require hospitalisation due to showing symptoms alone won't be tested.
In response to the demand on the NHS 111 helpline, an NHS spokesperson told HuffPost UK: "Additional investment means that more call handlers have already been recruited to NHS 111 to direct callers with concerns about the virus, recruitment will continue over the coming weeks and further investment will be made as required.
"Anyone with concerns about coronavirus can also use the NHS 111 online service, and while the 111 phone line is understandably busy, and people may have to wait longer than usual, all enquiries are being responded to thanks to hard working NHS staff."
The advice as it stands is to wash hands, cover the mouth and nose when you cough or sneeze, and put used tissues in the bin immediately. If you start to feel ill – you have a dry, continuous cough or fever – you should self-isolate for at least seven days.
Update: This article has been updated to reflect new guidance from the government that people should only call NHS 111 if they require medical care, not if they have mild symptoms of coronavirus.