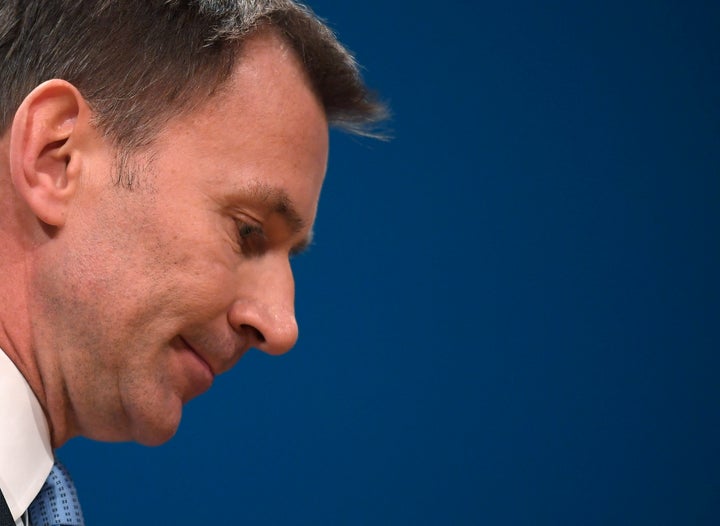 Thousands of hospital beds could disappear under a Government efficiency drive in the NHS that will have a huge impact on patient care, it has been warned.
An analysis by the British Medical Association (BMA) found regional plans for a re-organisation of the NHS in England - called sustainability and transformation plans, or STPs, which are designed to improve efficiency - will in fact have to deliver £22 billion in cuts by 2020/2021.
Dr Mark Porter, council chair of the BMA, the doctors' union, said the plans represented a "cover" for cuts.
"Improving patient care must be the number one priority for these plans.

"Given the scale of the savings required in each area, there is a real risk that these transformation plans will be used as a cover for delivering cuts, starving services of resource and patients of vital care."
Labour warned of the "staggering" financial crisis facing the NHS, but the service's chief Sir Bruce Keogh argued it represented "incremental improvement" and not a "big bang" - and that each day 5,000 people are stuck in an NHS bed unnecessarily.
NHS Medical Director Professor Sir Bruce Keogh said:

"It cannot be right that on any one day in England, over 5,000 people are stuck in a hospital bed when they don't need to be.

"Our NHS has constantly adapted to improve services for patients, taking advantage of new opportunities and making common-sense changes in areas that really matter to patients - making it easier to see a GP, providing more specialist services in people's homes, speeding up cancer diagnosis and offering help faster to people with mental illness.

"We are talking about steady incremental improvement, not a big bang, tackling things doctors and nurses have been telling us for years. By continuing to adapt to a changing world, the NHS will be able to secure a better service for future generations."
Jonathan Ashworth, Labour's Shadow Health Secretary, said:
"The financial crisis engulfing our NHS is staggering. The Tories are starving it of the cash needed and it is patients who are suffering as a result.

"These warnings that the proposed changes to local services in STPs are overwhelmingly driven by cuts - £22 billion of them – will set alarm bells ringing and rightly so.

"It's amazing that the Government can claim that these plans are clinically driven when two-thirds of doctors say they haven't even been consulted.

"What's been revealed so far are drastic proposals to cut beds and services. It's simply not acceptable for these decisions to made behind closed doors.

"The BMA must be listened to and all these plans should now be published so patients, carers, families and those who work in the NHS can have their say."
Related