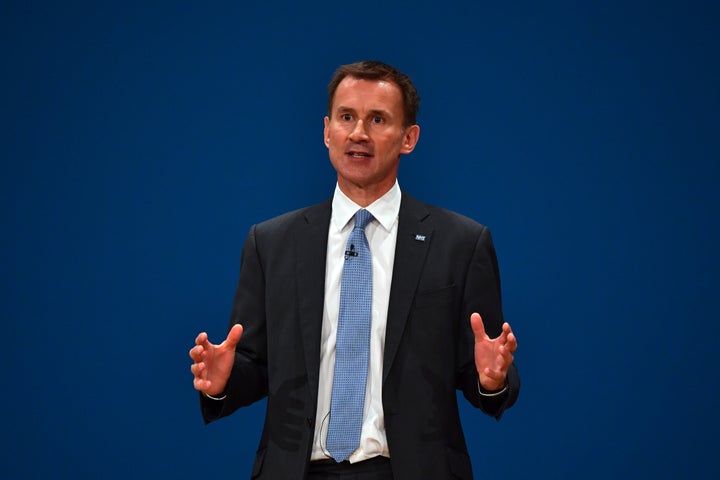 An "unprecedented" drop-off in health spending rates will deny NHS patients new treatments, a health charity has warned.
New figures from the Health Foundation shown to HuffPostUK reveal that in England health spending per person will be static between 2016 and 2020.
In 2016-17 real terms health spending in England will be £2184 per person, and in 2020-21 it will be £2176, the charity said.
Health Foundation Research Director Anita Charlesworth said that the figures, calculated from official spending and population data, were "unprecedented in the developed world".
"It is very difficult to see how patients will get access to new treatments", she said.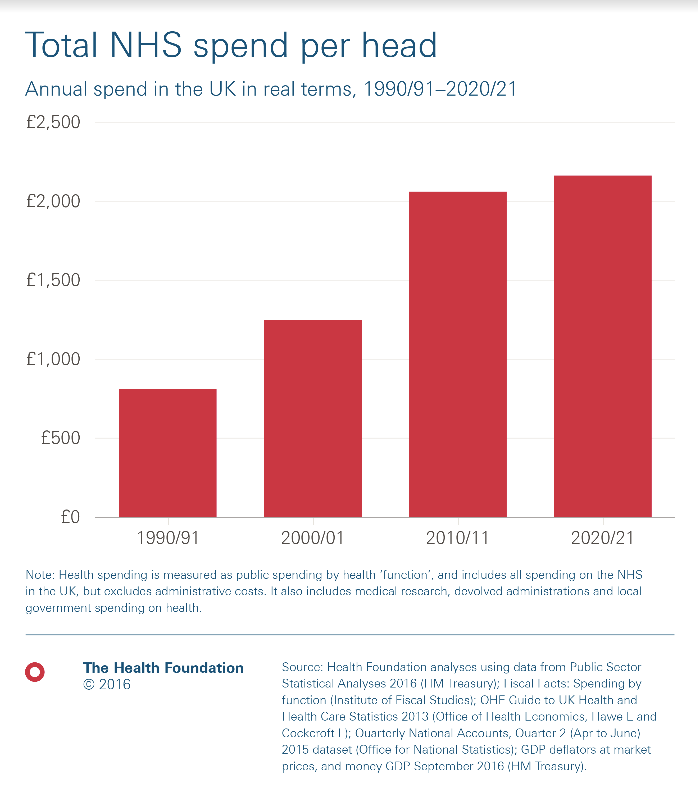 Data from the charity passed to HuffPostUK also found that in the UK as a whole, health spending per head will rise at just a tenth of the rate in 2010-2020 than it has in the preceding decades.
NHS spend per person in the UK will only rise 0.5% a year in the current decade, compared to an average of 5.2% in 2000-2010, and 4.4% in 1990-2000, the charity said.
Charlesworth said that as a result of the cuts the NHS "is already struggling to keep up with innovations".
Patients at risk include those eligible for a new cystic fibrosis drug, Orkambi, which will fail to reach nearly 3,000 people due to NHS funding cuts.
NHS England has said it is facing "significant and growing financial pressures" over new drugs and devices.
NHS chief executive Simon Stevens said that the "triple lock" should be scrapped for guarantees on "income, housing and care".
He told a committee that the social care crisis had an "unarguable" knock-on effect on the NHS, with patients blocking beds if they could not be looked after elsewhere.
"If there were to be any extra money available any time soon then in my opinion social care should be front of the queue", he said.
The NHS faces a £22bn shortfall by 2020, with predicted measures taken to reduce the deficit including the closure of some accident and emergency departments and the merging of neighbouring hospitals.
In October Stevens told a select committee "we didn't get the cash the NHS said it needed" for 2017 - 2019. He said these years would be "challenging" and "a hill to climb".
A Department of Health spokesperson said:
"This perspective is wide of the mark. We have given the NHS the money it asked for to implement its own plan for the future – an extra £10 billion per year by 2020/21, including £4 billion this year to transform services and improve standards of care.
"We are also committed to getting patients the latest treatments faster than ever – precisely why we commissioned the Accelerated Access Review, which shows how we can speed up access to new drugs by up to 4 years."
Popular in the Community