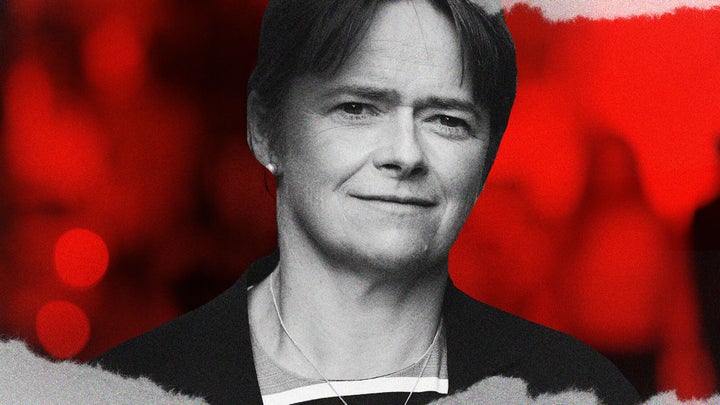 Boris Johnson's £37bn Test and Trace service is facing fresh criticism after a damning new report found that it had lost track of nearly 600 million Covid tests.
The National Audit Office spending watchdog concluded that the system was still failing to "deliver value for taxpayers", with a lack of any targets for self-isolation by the public and a continued reliance on private consultants.
Test and Trace, which was run by Tory peer Dido Harding, has already come under fire for its use of private firms Serco and Deloitte and its repeated failures in 2020 to track down contacts of people who had Covid.
The latest report sets out a raft of problems, including paying for tracing staff it does not use, the use of emergency procurement powers that dole out contracts without competition and a lack of data sharing with local public health chiefs that hinders efforts to tackle outbreaks.
In the six months from November last year to April this year, it failed to reach nearly 100,000 people who had tested positive for Covid and as result failed to identify their contacts who could potentially infect others.
The NAO also criticised Matt Hancock's decision to absorb its functions into a new UK Health Security Agency, saying there was "a risk that the restructuring will divert NHS TandT's attention away from efforts to contain the spread of the virus".
It has given the government until October to sort out the problems, including how it will "best support citizens to come forward for tests and comply with self-isolation requirements" – a clear signal that the watchdog believes the public need higher payments to home quarantine.
Labour pounced on the report and suggested that it ought to kill off the chances of former Test and Trace chief Harding's bid to become the next chief executive of the NHS.
Shadow health minister Justin Madders said: "I would suggest this is essential reading for the interview panel in case there is even the slightest possibility that they are considering her appointment.
"This report is damning. The government has been told time and again that if we are going to bring down cases, it needs to ensure people can afford to self-isolate, but it has refused to listen.
"If lateral flow tests are going to play their part in helping society reopen, ministers need to make sure results are registered - it's astounding that 550,000,000 tests have gone missing."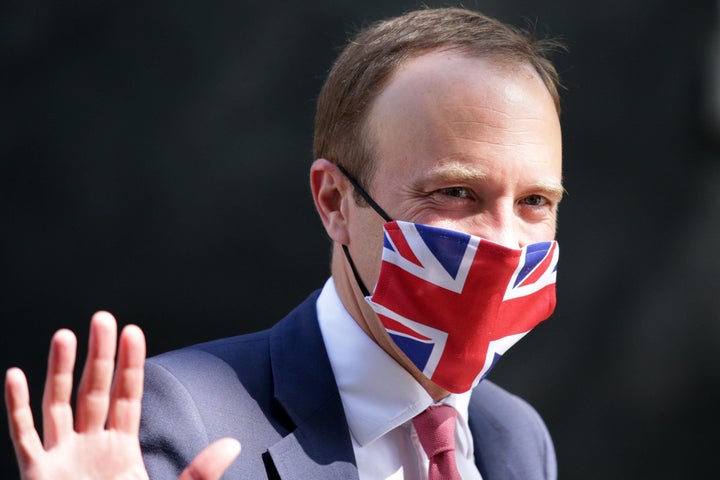 The report found that only a small proportion of the Covid tests distributed have been registered as used.
Test and Trace had forecast that between March and May 2021, 655 million lateral flow tests would be used in the UK.
But up to 26 May, just 96 million (14%) of the 691 million tests distributed in England had been registered. "NHS TandT does not know whether the tests that have not been registered have been used or not," it said.
NAO head Gareth Davies said Test and Trace had introduced a lot of changes since its last withering report, including mass testing, closer working with local authorities and initiatives to identify and contain variant forms of Covid.
"However, some pressing challenges need to be tackled if it is to achieve its objectives and deliver value for taxpayers, including understanding how many lateral flow devices are actually being used and increasing public compliance with testing and self-isolation," he said.
Public Accounts Committee chair Meg Hillier pointed out that the report had found that 45% of Test and Trace staff at its head office were still private consultants, despite Harding's promises to reduce their number and to replace them with civil servants.
"Test and Trace employed more consultants in April 2021 than it did in November 2020. Despite being nearly a year old, nearly half the central staff are consultants," Hillier said.
"Testing and tracing are likely to be around for some time yet and it's hard to understand why these roles are not now permanent or fixed term contracts. The danger is that institutional memory will disappear as consultants walk off with their fat pay cheques."
The latest report shows that although Test and Trace has introduced more flexibility into its contact centre contracts, across its testing and tracing activities it is "still paying for capacity it does not use".
It's "utilisation rate" – the proportion of time someone actively worked during their paid horse – had a target of 50% but in reality rates have been well below this since November 2020, peaking at 49% in January and falling to just 11% in February.
The unit cost per contact traced went up from around £5 in October to £47 in February.
The NAO found that Test and Trace had used £13.5 billion of its £22.2 billion budget in 2020-21, an underspend of £8.7 billion. Of this, £10.4 billion went on testing, £1.8 billion on identifying and containing local outbreaks and £900 million on tracing.
Test and Trace told the NAO that the underspend is because a predicted high level of demand for testing in January and February 2021 did not materialise due to the national lockdown.
A spokesperson for the Department of Health and Social Care said it had started a programme of research to understand the low rate of test registration and was working to increase public awareness of the need to register results and improve the ability to track tests.
"NHS Test and Trace has played an essential role in combating this pandemic and the NAO has recognised many of the rapid improvements we have made in the short lifespan of this organisation.
"The testing and tracing being delivered across the country is saving lives every single day and helping us send this virus into retreat by breaking chains of transmission and spotting outbreaks wherever they exist.
"While NHS Test and Trace continues to be one of the centrepieces of our roadmap to return life to normal, our new UK Health Security Agency is going to consolidate the enormous expertise that now exists across our health system so we can face down potential future threats and viruses."
The government insists that the system has successfully identified over 3.4 million positive cases and notified a further 7.1 million contacts, to tell them to self-isolate, since 28 May 2020. Rapid tests have picked up over 213,082 Covid cases without symptoms.
It claims that the high number of consultants was critical for accessing specific skills and abilities in order to deliver operationally. DHSC is also evaluating several pilot approaches to improve compliance with self-isolation.
Pascale Robinson, campaigns officer at We Own It said: "It's abundantly clear now that despite millions upon millions of pounds being handed to private companies, they have demonstrably failed to deliver a functioning system, leaving us without a crucial defence against Covid transmissions and needlessly putting lives at risk.
"With new variants spreading through our communities, it's clear that even with the vaccination programme we desperately need a properly functioning contact tracing system."