Nicole Maines, a transgender activist, knows firsthand the devastating consequences that can result when schools don't allow trans kids to use the bathroom matching their gender identity.
When she was in fifth grade at a public school in Maine, she was banned from using the girls' bathroom and forced to use a separate staff bathroom.
In a recent TEDx talk, Maines, who is now a college freshman, shared how the discrimination she faced at school affected her ability to feel normal and comfortable in her own skin.
"Acceptance at home is fundamental yes, but frankly it's just not enough," she said. "Trans youth, like most young people, spend the majority of their time at school. If you spent Monday to Friday from 8 to 3 being told that you weren't okay, that you were wrong, how are you meant to think otherwise?"
Maines identified as a girl from a very early age, and her family accepted her as such. But in one important sense, her school did not.
"Schools have a responsibility to provide a safe and nondiscriminatory environment for all students, including transgender students," the guidance read, in part. "A school may not require transgender students to use facilities inconsistent with their gender identity or to use individual-user facilities when other students are not required to do so."
For Maines, her school's insistence that she use a different bathroom than the other kids had long-lasting ramifications. She and her twin brother left the school. Her family moved. She spent the next few years in a form of hiding, as she feared to tell her new schoolmates about her past.
"I didn't have any sleepovers and I didn't visit any friends," she said. "I was like a ghost."
Her family filed a discrimination lawsuit and in 2014, she made history when Maine's Supreme Court ruled that officials from the public school violated state anti-discrimination law by not allowing her to use the girls' bathroom. It was the first time that a state court ruled it unlawful to deny transgender students access to the bathroom of the gender with which they identify.
A book about Maines' life, written by Pulitzer Prize winner Amy Ellis Nutt, was released last year.
Maines concluded her TEDx talk by urging others to recognize that they are part of the trans story, whether they want to be or not.
"You have the power to make a difference in someone's life," she said. "Because you never know when a transgender person is going to come into your life, you need to be prepared and you need to be ready to help them."
Related
Before You Go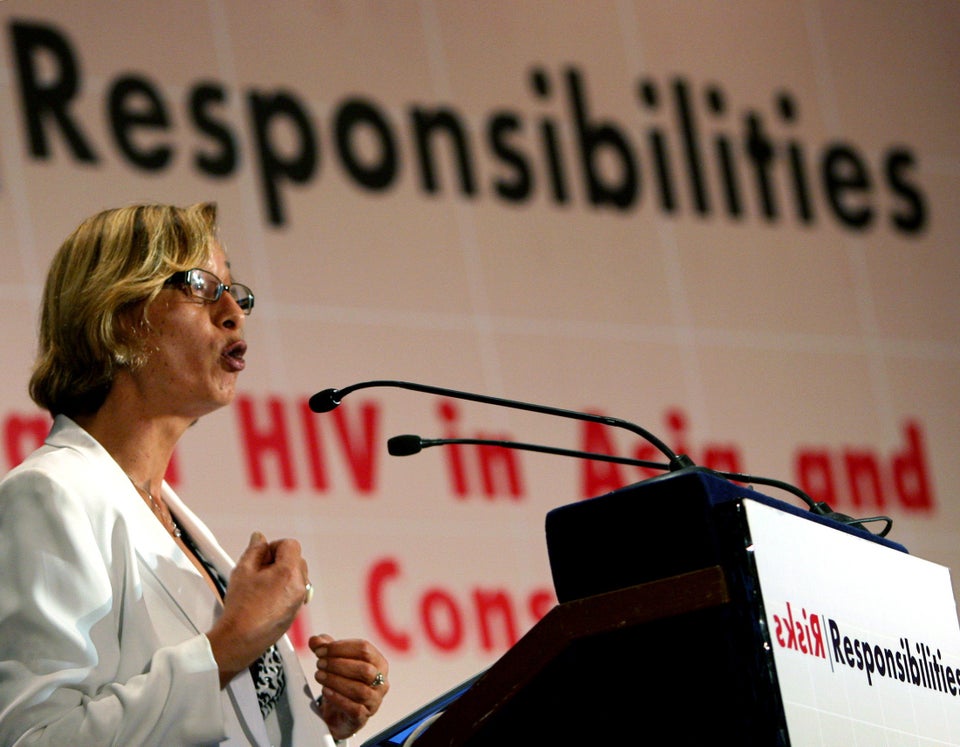 History-Making Transgender Politicians