If you've ever thought of yourself as an aspiring children's author just waiting in the wings, now could be your big break. From A Christmas Carol by Charles Dickens to The Snowman by Raymond Briggs, classic Christmas tales are shared, loved and retold year after year. As the most festive time of year draws closer, Amazon has launched a competition to find the next (unknown) children's author.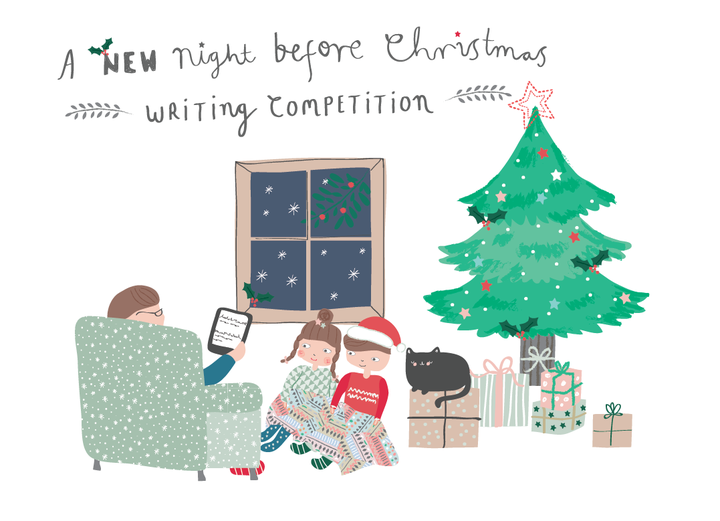 Looking for the modern equivalent to 'Twas the Night Before Christmas by Clement Clarke Moore, the chosen winner's story will be made available to parents and children across the world ahead of Christmas Eve. Open to all UK based adults, the winning submission will be illustrated by Aless Baylis and published in time for Christmas.
"I am really looking forward to seeing the range of stories that will come through. Today Christmas means something different to everyone, so I am sure that we will get a really diverse selection of stories. I hope that together with the author, we will be able to create a story that resonates with readers for years to come," said Baylis.
Made available to a potential audience of millions of readers through Kindle e-readers, tablets and smartphones (via the Kindle reading app), the winner will also receive a £2000 Amazon gift card, a Fire tablet and royalties from the book in the years thereafter.
"The fact that there are so many versions of 'Twas the Night Before Christmas available on the Amazon store is testament to the popularity of the story," said Amy Worth, UK Kindle Content Director, Amazon. "We want people to continue to read this tale forevermore, and we believe that by creating a modern day equivalent, we will be able to shine a spotlight on the original and launch the career of an aspiring storyteller."
With a team of judges consisting of Amazon book editors, The Huffington Post UK and the illustrator Aless Baylis, the winning entry will be available on the Kindle store around the world in the run up to Christmas. Aspiring authors should submit their 350-700 word Christmas Eve stories before 27 November by email: christmasonkindle@amazon.co.uk.