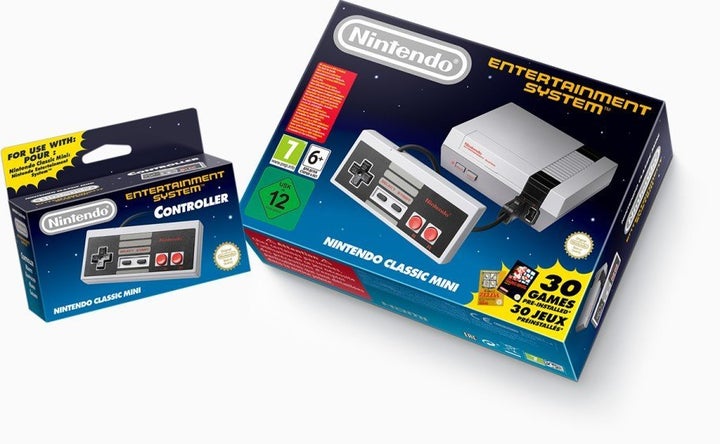 Nintendo has just made a lot of video game fans very very happy. It's bringing the NES back.
Well now it's back, in miniature form, as the Nintendo Classic Mini: Entertainment System. It'll launch in November and comes with a controller and 30 retro classics completely free including:
Balloon Fight
BUBBLE BOBBLE
Castlevania™
Castlevania II: Simon's Quest™
Donkey Kong
Donkey Kong Jr.
DOUBLE DRAGON II: THE REVENGE
Dr. Mario
Excitebike
FINAL FANTASY®
Galaga™
GHOSTS'N GOBLINS™
GRADIUS™
Ice Climber
Kid Icarus
Kirby's Adventure
Mario Bros.
MEGA MAN™ 2
Metroid
NINJA GAIDEN®
PAC-MAN™
Punch-Out!! Featuring Mr. Dream
StarTropics
SUPER C™
Super Mario Bros.
Super Mario Bros. 2
Super Mario Bros. 3
Tecmo Bowl™
The Legend of Zelda
Zelda II: The Adventure of Link
The new NES is naturally smaller and comes with a HDMI cable so you can finally play those classics on the big screen.
It's powered by USB and while it comes with a cable you'll need a plug. Any smartphone/headphone charging plug will do.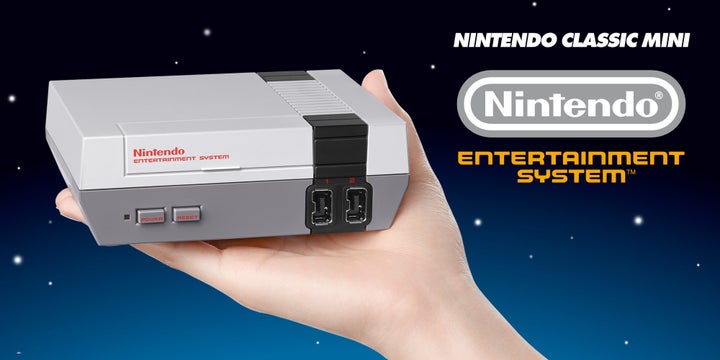 There's even more good news, the NES mini comes with the ability to save any game at any point. Called "Suspend" points these quite literally freeze the game so when you come back you're good to go.
Nintendo's having a pretty good month all things considered, the company's shares have risen 50 per cent thanks almost entirely to the phenomenal success of Pokemon Go - the mobile augmented reality game that's taking the world by storm.
With a new next-generation console coming out next year in the form of the Nintendo NX the company will surely be hoping to maintain this momentum moving into 2017.