When one follower questioned him on his theory, he then replied: "Is it possible your ill health is caused by your negative attitude?"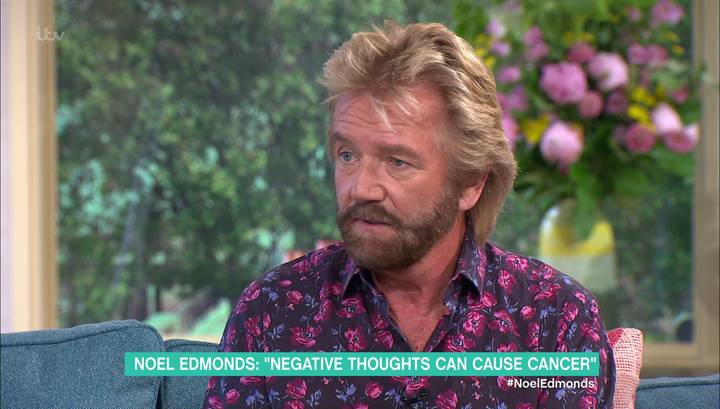 He has now addressed the barrage of criticism he has faced, telling hosts Holly Willoughby and Phillip Schofield on Wednesday's edition of the ITV daytime show: "I've never said negative thinking causes cancer, but I want to be really positive.
"I believe doctors and scientists who say that disruption of our immune system by negative energy makes you prone to diseases of which cancer is one, that is a scientific medical fact and I agree with those doctors.
"The other belief I have is that pulsed electromagnetism can help with tackling cancer - you've got to do other things, as I know."
Drawing on his own experience with the disease, Noel continued: "This is my belief based on personal experience that it helps with fighting, if you want to use that word - I call it tackling - cancer.
"On November 29 2013, I was diagnosed with cancer, I had had no symptoms whatsoever. Luckily because I'm a very positive person, I have regular medicals, the doctor said your PSA has gone up, I had some tests, and it confirmed, ironically on my father's birthday - he had died in 1990 of prostate cancer - it confirmed that I had prostate cancer.
"Anyone that gets that kind of diagnosis knows that that is an emotional moment and you go one of two ways, you either decide you're going to focus on living your life, or you resign yourself to living your death. I went down the route of finding out as much information as I could, and this is what I'm talking about."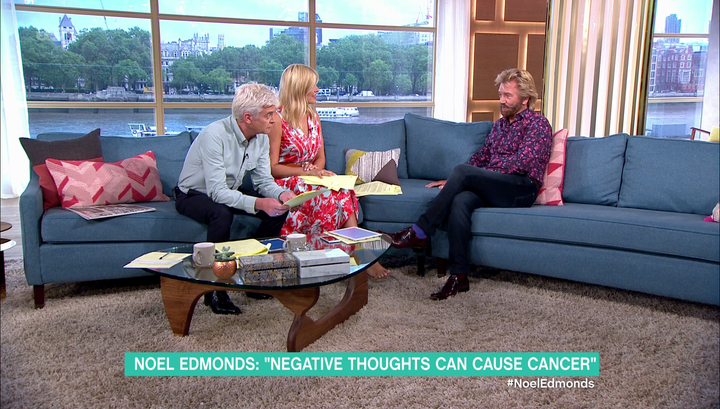 Phillip then referred to Noel's question to his critic, saying: "That's to a man who's got cancer, if anything it's insensitive."
Noel replied: "Well as somebody who also, until very recently had cancer, I would ask that question - all I asked was a question. I think you're completely missing the point here.
"When I found out I had prostate cancer, I started to get out there and ask as many questions as possible - I changed my diet slightly, I exercised in a different way, and I was in a position that I was able to carry on doing TV shows and be healthy, I then, had my tumour destroyed by sound waves, proving yet again that energy is at the heart of this issue."
When statements were read out by experts claiming a theory of negative attitude wasn't true, Noel replied: "I was, what I thought, very very healthy. I know why I got my cancer because I'd got through a very stressful, very negative period in my life."
"So the stress in your life gave you prostate cancer?" Phillip questioned.
"Yes. Because stress is negative energy - the definition of stress is the breakdown of your body's engineering system," he insisted.
"I'm absolutely certain that it didn't just decide to manifest itself, there was a cause. [pointing to Phillip and Holly] You have cancer in you, we all have it, something triggers it… it's outside forces that trigger it."
This Morning's resident medic, Dr Ranj, also appeared via video link, to speak about Noel's claims in medical terms.
"I've got no doubt that what Noel is saying is coming from a very positive and caring place, but there are two issues here - we need to define what we mean by energy, are we talking about negative and positive attitudes, which we know can have an impact on your health, but it's a different question entirely as to whether they cause things like cancer," he said.
"Secondly, is there something we can harness for medical effect? Unfortunately the good science and evidence out there doesn't stack up and doesn't support that - there is lots of research out there looking at electromagnetism and its effect on health.
"Unfortunately, the vast majority is poor quality and when it comes to things like cancer it's even worse, so I'd be very careful taking things at face value when you go looking for that information."
Watch the full interview in the video below...
'This Morning' airs weekdays at 10.30am on ITV.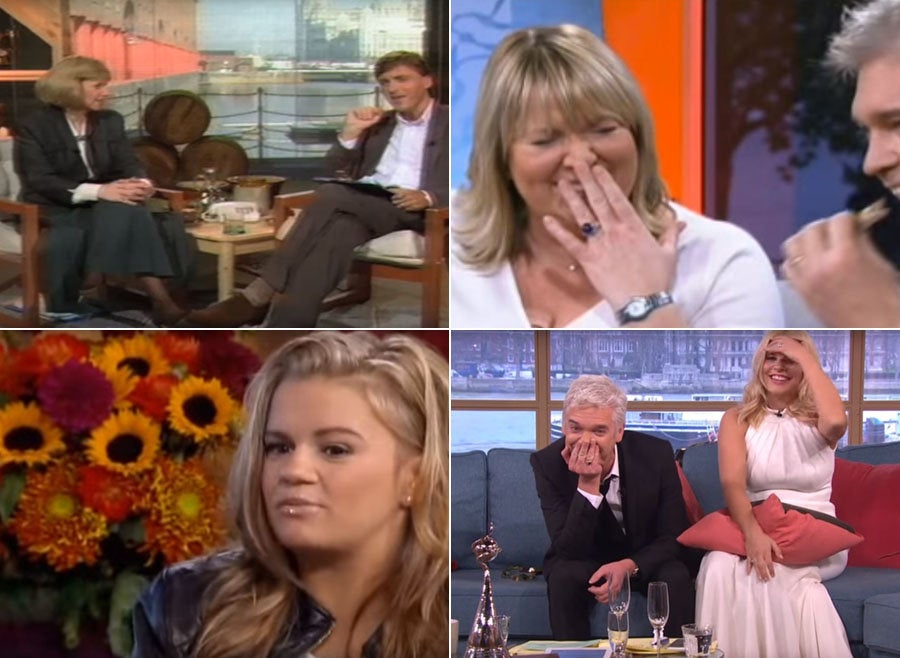 This Morning's Most Memorable Moments
Popular in the Community