Train tickets are very rarely cheap. No matter how far ahead you book in advance, they invariably leave a hole in your bank balance.
So when Northern Rail announced it would be selling tickets from today (19 August) for travel in September at just 10p for adults, and 5p for children (aged between 5 and 15), we welcomed the massive flash sale.
You can buy tickets for journeys across the North, including from Blackpool, Leeds, York, Liverpool Lime Street, Manchester Piccadilly and Manchester Victoria for day trips, weekend breaks or just a cheaper commute.
Is this all too good to be true? We went through the fine print to find the catch.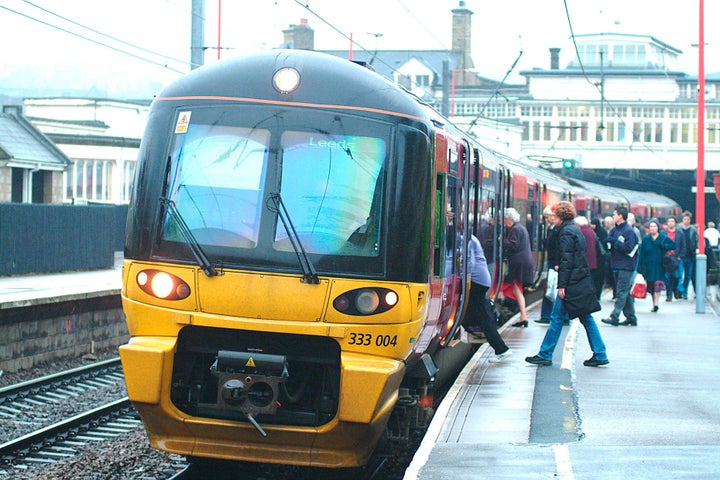 Firstly, there are only 80,000 discounted tickets available and given Northern Rail services nearly 15 million people, getting your hands on some may be a struggle. Our best advice is to book your tickets now to avoid disappointment. Literally, now.
Also keep in mind the flash sale only applies for travel between 1-31 September, that any 10p and 5p tickets must be booked in advance and that they cannot be purchased with your railcard, so any extra savings won't be applied here.
But at these prices, who needs another knock-off? In further good news, up to two children under five can also travel for free.
Lastly, but not unexpectedly, any tickets bought in the flash sale are non-refundable and return tickets aren't an option. So if you are making a round trip, you will need to book two separate tickets.
HuffPost has reached out to Northern Rail to find out how many tickets are left and will update this article accordingly.
We all work hard to earn our money – so it shouldn't feel like hard work to spend it well. At HuffPost Finds we'll help you find the best stuff that deserves your cash, from the ultimate lipstick to a durable iron to replace the one that broke (RIP). All our choices are completely independent but we may earn a small commission if you click a link and make a purchase.