NRA TV's Dana Loesch attacked "Thomas & Friends" for introducing an African tank named Nia, going so far as to show the children show's characters with Ku Klux Klan hoods on their heads.
During a segment on her show "Relentless," Loesch criticized the kids program for adding girl trains and a character from Africa. Last month, the show ― which is broadcast around the world ― revealed that it'd be bringing on two new female characters: Rebecca, and the aforementioned Nia, who comes from Kenya.
In Loesch's heated segment, the gun advocate was incredulous as to why a show like "Thomas & Friends" would need diversity. She called the move "awful" and said the tanks' next stop is "Virtue Town" all while the banner below her read: "SJW's now ruining childhood."
"Thomas the Tank is now bringing gender balance to the show by adding girl trains. Seriously. One of those trains, Nia, will be from Kenya to add ethnic diversity to the show," she said. "And — which that by the way, that's where it gets really strange to me because I've looked at 'Thomas and Friends,' at their pictures, and I see gray and blue. Am I to understand this entire time that Thomas and his trains were white? Because they all have gray faces. How do you bring ethnic diversity?"
She went on to say she's "really, really struggling to understand how in the world there isn't any diversity in any of this," before adopting a different tone, as the segment switched to an image of the children's trains wearing Ku Klux Klan hoods.
"Oh, was it because, I see it. It was the white hoods. And the burning train tracks. OK, fine, fair point. Fair. I get it. Thomas the Tank Engine has been a blight on race relations for far too long. Clearly, this is overdue. Right? Seriously? With trains," said Loesch towards the end of her rant, accompanied by the image of the 'Thomas & Friends' characters donning KKK hoods and seated atop burning train tracks.
Many on social media were aghast at the imagery. Here are just a few of those responses:
Neither Loesch or the NRA responded to HuffPost's request for comment.
Mattel, which owns the Thomas the Tank Engine brand, also did not immediately respond to HuffPost's request for comment, but told the New York Times that they "are not associated with images that promote hate and denounce any images of our brands that are being used to convey a message not in line with the values of the company."
The characters on "Thomas & Friends" have been published or on the air for over 70 years, and the introduction of these more diverse characters is the largest change the franchise has seen in its history.
Clarification: Language in this story has been amended to note that the "Thomas & Friends" characters have been around for 70 years in books as well as on the air.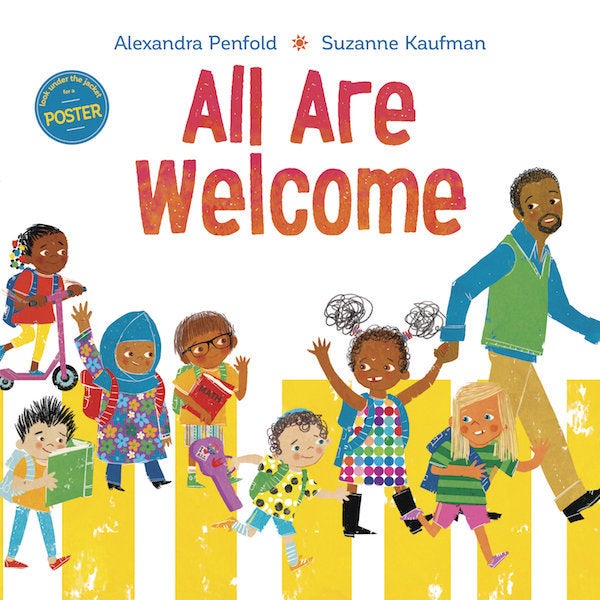 Children's Books That Celebrate Differences