The baker picked up the gong for the Best TV Judge at Wednesday (25 January) night's ceremony, and her reaction was utterly adorable.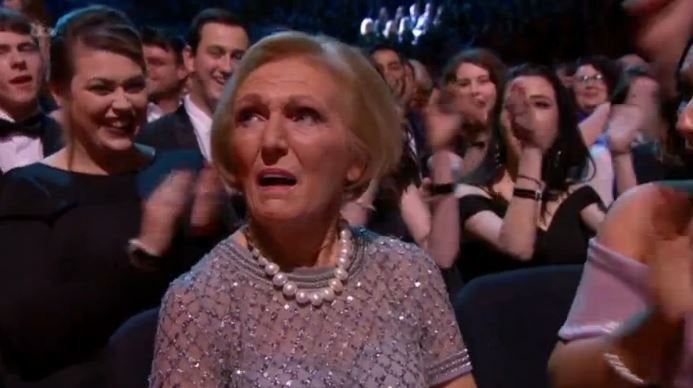 She looked around in utter disbelief, before making her way to the stage to deliver an even more heartwarming speech.
"I'm thrilled," she told the crowd at London's O2 Arena.
"I love judging, it has always been a great honour. I think I know how to bake, and I love telling people how to do it a little better next time.
"The greatest reward is that all the young are baking and everyone is sitting down at eight o'clock, the gran, the baby in arms. There's no swearing. It is the best programme and I am so grateful. Thank you very much."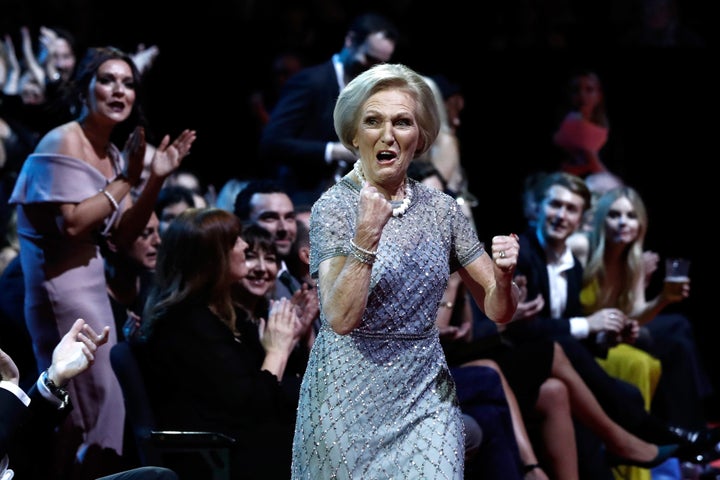 Mary also beat recently-departed 'Strictly Come Dancing' judge Len Goodman to win the award, with the bookies predicting it would be a closely-fought battle between them.
Mary quit 'Bake Off' when Channel 4 snatched the rights from the BBC in September, out of loyalty to the broadcaster.