Here in the UK, we've been well aware of what a joy Olivia Colman is for a while now, but the rest of the world is now clearly starting to catch up.
At Sunday night's Golden Globes, the British actress was the recipient of one of the night's top acting prizes, taking home the Best Actress In A Musical/Comedy prize for her performance as Queen Anne in 'The Favourite'.
And we're pleased to say that her acceptance speech was a testament to just why she's been one of our favourites (geddit?) for such a long time.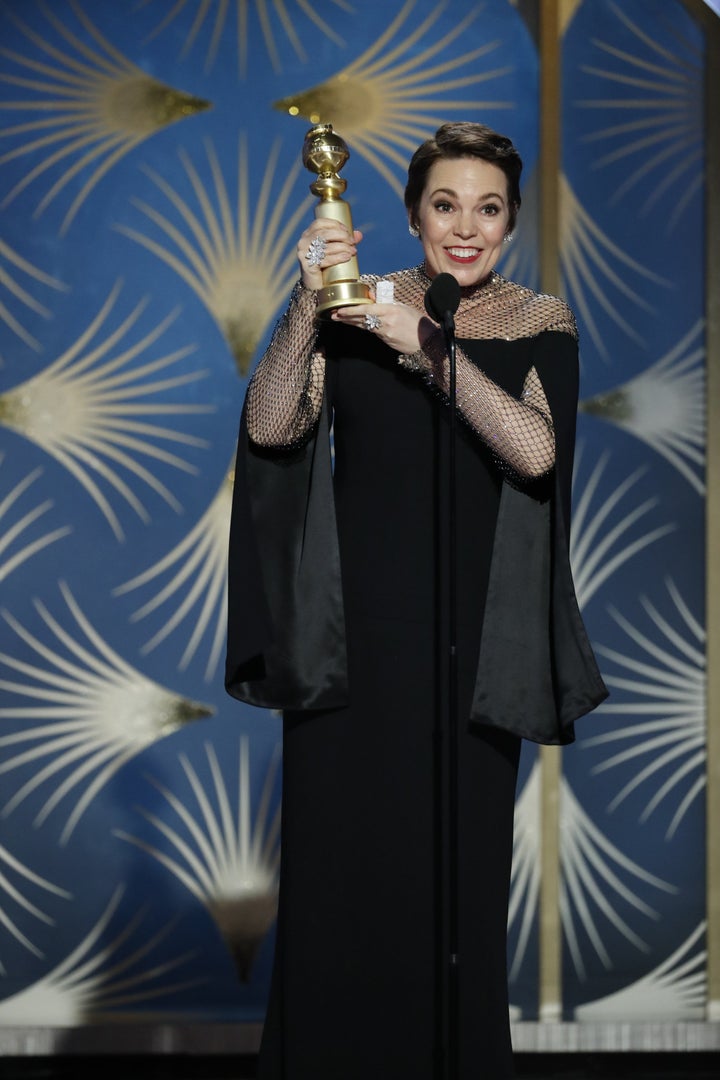 Opening her speech with a declaration of "cor blimey!" (amazing), Olivia continued: "Thank you so much. I'm not going to cry because my entire table will point and laugh at me."
She went on to thank her "bitches", Emma Stone and Rachel Weisz, with whom she co-stars in 'The Favourite', noting: "Every second of working with you was such a joy and I was so sad that it finished.
"I would like to tell you how much working on this film meant to me but I can't remember because I'm too excited."
She then added: "I went on a private jet and I ate constantly through the film and it was brilliant and I promise I will keep on enjoying this, because it's amazing."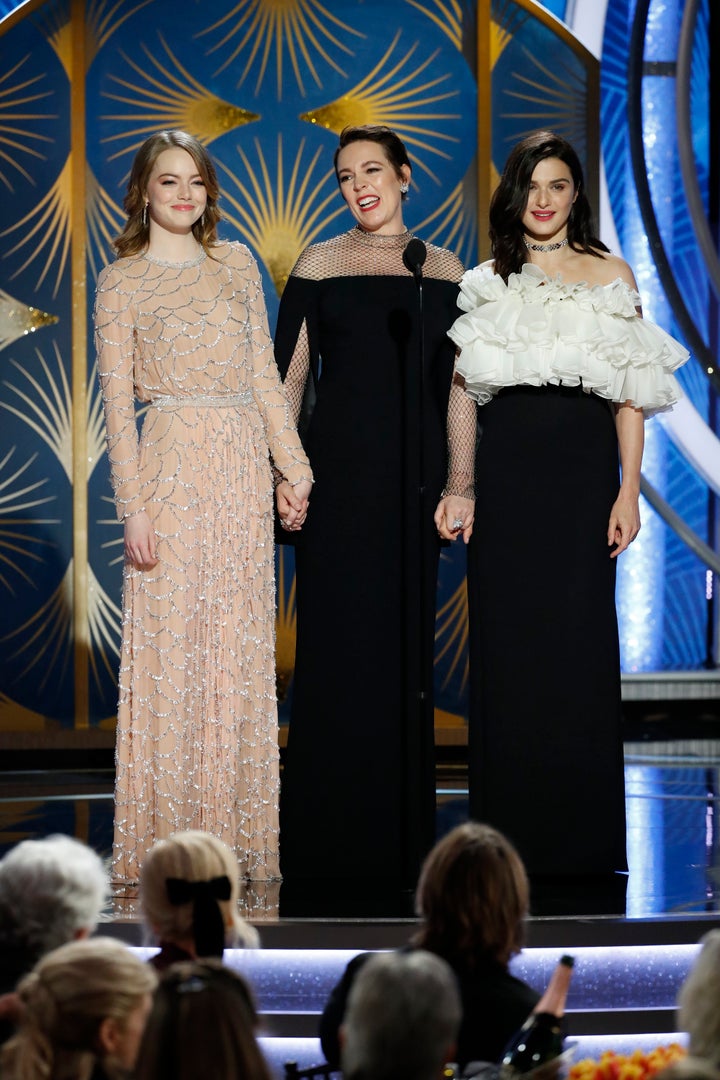 Ending on a shout-out to her husband Ed Sinclair and their children, she said: "Look! Yay!"
Olivia's win comes a year after she took home the Best Supporting Actress Golden Globe for her part in the TV show 'The Night Manager'.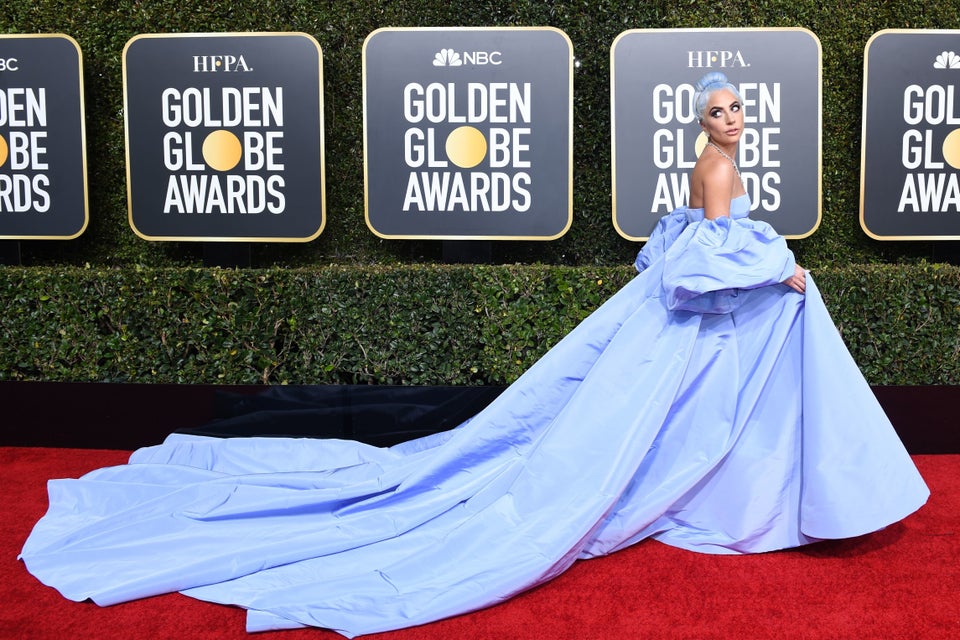 Golden Globes 2019 Red Carpet Pics