Some of the biggest names in the music industry came together to honour the victims of the Manchester terror attack with a special benefit concert on Sunday (4 June) night.
One Love Manchester was the brainchild of Ariana Grande, who arranged the fundraiser after 22 people were killed at her concert last month, when a suicide bomber detonated a nail bomb outside the Manchester Arena.
Take That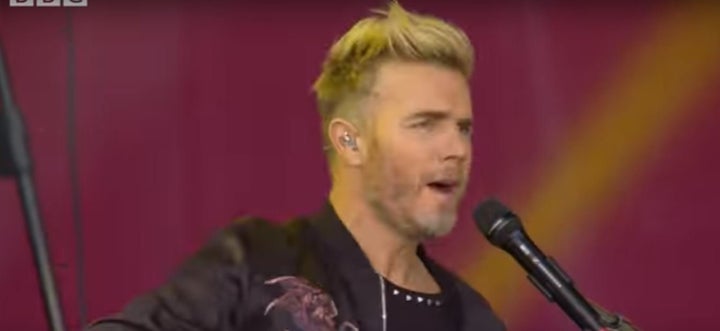 "Our thoughts are with everyone who has been affected by what's happened, but right now we want us to stand strong, look at the sky and sing loud and proud."
Robbie Williams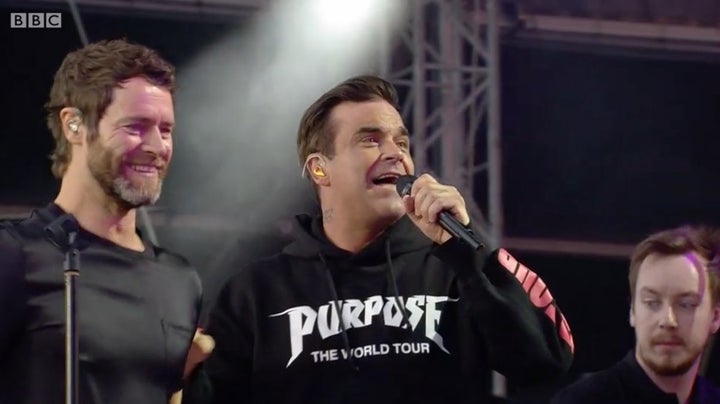 Robbie changed the lyrics to his hit song 'Strong', to reflect the strength of the people of Manchester in the wake of the attack. He sang:
"Manchester, we're strong, we're strong, we're strong. We're still singing our song, our song, our song."
Pharrell Williams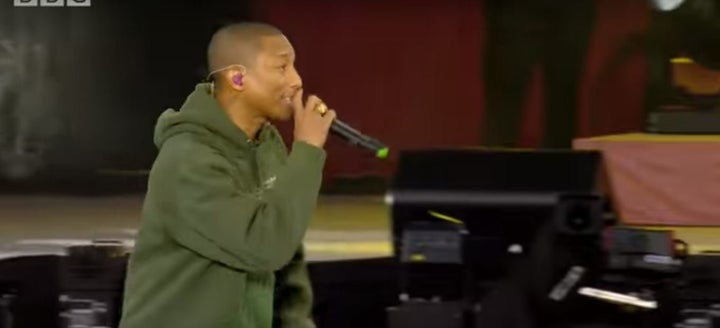 "Despite all the things that have been going on in the place, I don't see or smell or hear any fear in this building. All we feel here tonight is love, resilience, positivity."
Miley Cyrus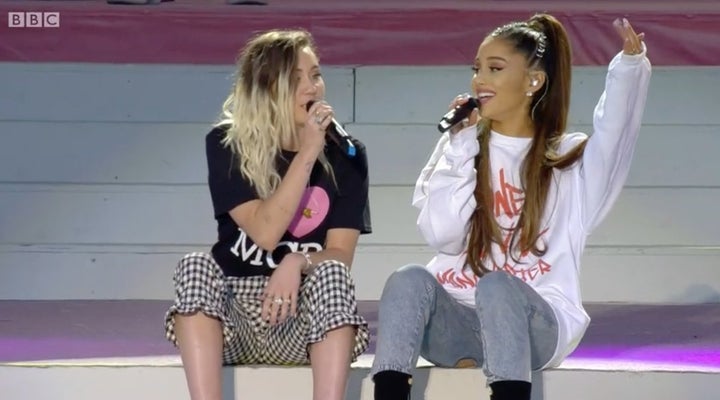 "The most important responsibility we have on this planet is to take care of one another, and look at what we are here doing today."
Niall Horan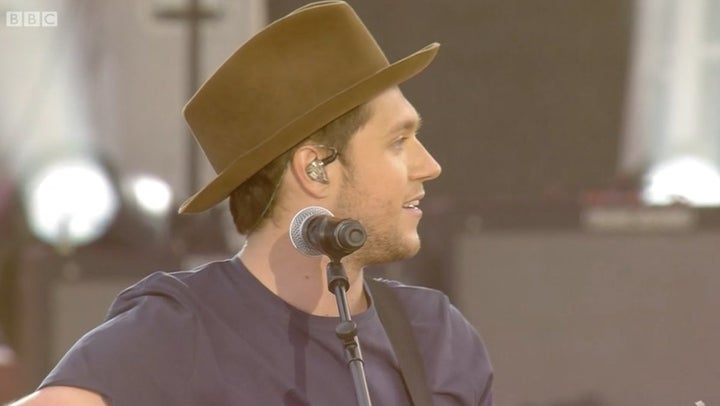 "I just want to say I have been lucky enough to travel all over the world, and every time I come back to Manchester, I am addicted to this place. You guys make everyone who comes from out of town so welcome and the way I saw you all rally together last week was incredible. We love you and we are with you. The whole world is watching and I want to dedicate this next song to you. This is 'This Town'."
Scooter Braun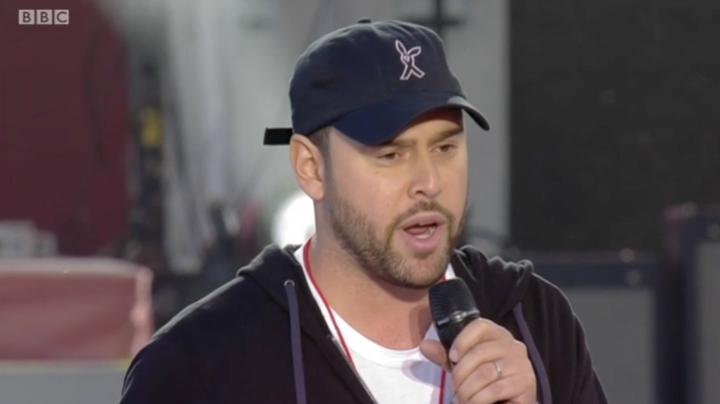 "From my friend Ariana Grande and the entire Dangerous Woman crew, myself and the rest of us around the world are so grateful for you for stepping up and taking action. We also want to thank the Manchester first responders and the bystanders who are probably here tonight and risked their lives to save others. Please give a round of applause to them.
"Last night this nation was challenged, and this nation had to make a decision about whether to come out here tonight, and this is so beautiful. You guys made that decision, you looked fear right in the face and said, we are Manchester and the world is watching."
He also delivered a message from 15-year-old Adam, who is currently recovering in hospital and lost his friend Olivia in the bombing. "Don't go forward in anger, love spreads," he said.
Scooter added: "Hatred will never win, fear will never divide us, because tonight we stood with Manchester."
Little Mix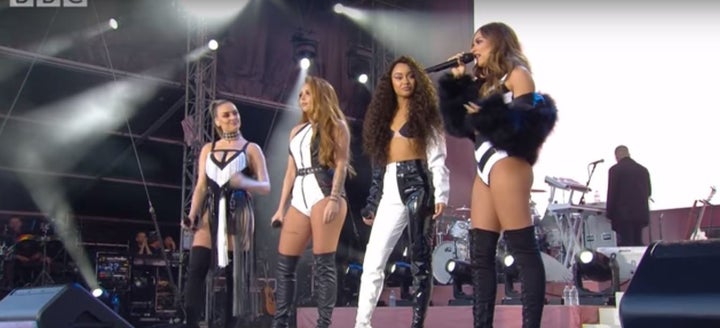 "We are so, so happy to be part of this incredible day, thank you. The song we've chosen to do for you guys, we wrote together a few years ago in the hope it would empower people to stand together and not let anything bring them down. Manchester, this is 'Wings'."
David Beckham
"Manchester is a place that was home for many years. The people are some of the most special I've met in my life. It is somewhere that means so much to me. As a father, what happened made me truly sad, and it is a day we will never forget. I'm proud of everyone there today in the crowd and the artists. Tonight is about remembering that suffered so much on that night, but also celebrating the spirit of this great city."
Ariana Grande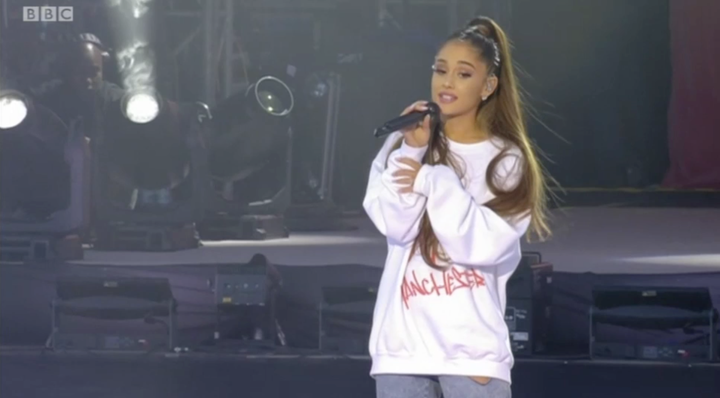 "I want to thank you all from the bottom of my heart for being here today, I love you so, so much. Thank you so much for coming together and being strong and unified. I think the kind of love and unity you are displaying is the medicine the world needs right now. So thank you for being just that.
"I had the pleasure of meeting Olivia's mummy a few days ago and I started crying and gave her a big hug. She told me Olivia would have wanted to hear the hits. So obviously, we had a totally different show planned, then we had a rehearsal yesterday and changed everything. This evening has been so light and filled with fun and bright energy, so I want to thank you for that."
Katy Perry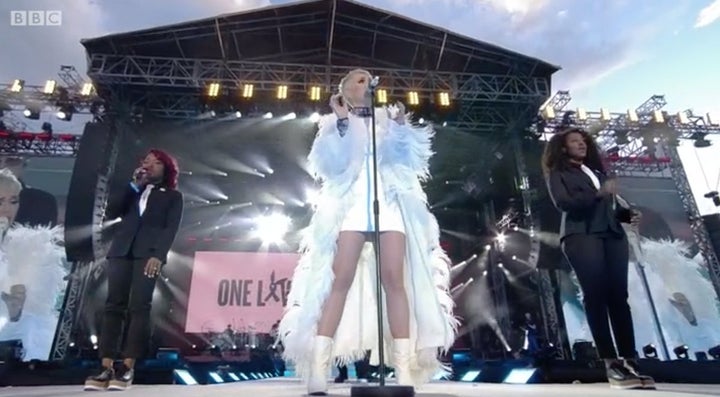 "I'm so honoured an humbled to be here on this stage tonight to spread love. Thank you Ariana for your incredible courage and strength and for inviting me to participate.
"It's not always easy to chose love, is it? Especially in moments like these, right? It can be the most difficult thing to do. But love conquers fear, and love conquers hate, and this love that you chose will give you strength, and it is our greatest power."
Justin Bieber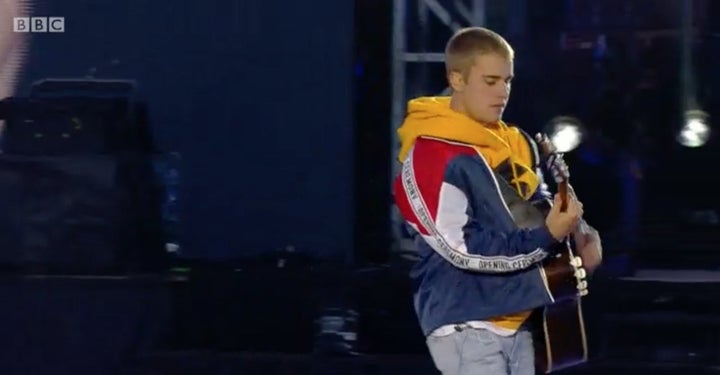 "What an amazing thing we are doing tonight. Would you agree that love always wins? What better way to fight evil that with good. It's an honour for me to be here, and maybe I should play some music right?
"God is good in the midst of the darkness. God is good in the midst of evil. God is in the midst no matter what is happening in the world, and he loves you and is here for you.
"I just want to take this moment to honour those that were taken. We love you so much. To the families, we love you so much."
To donate £5 to the We Love Manchester fund, text LOVE to 70507. Texts cost £5 plus your standard network rate, with 100% of your donation going to the We Love Manchester fund.