'One of Us' concludes tonight, with the final episode promising to tell us exactly who was responsible for the grisly murder of the stranger in the barn.
Yes, we know that Rob Elliott (Joe Dempsie) has already confessed to the killing, in revenge for the slaying of his brother Adam and wife Grace in Edinburgh.
But we have an hour to go, so there must be a twist, right? And writing brothers Jack and Harry Williams (who also wrote 'The Missing') have carefully set up the plot with a few remaining strings, so it really could still be any one of the two claustrophobically entangled families living side by side in their remote Scottish paradise.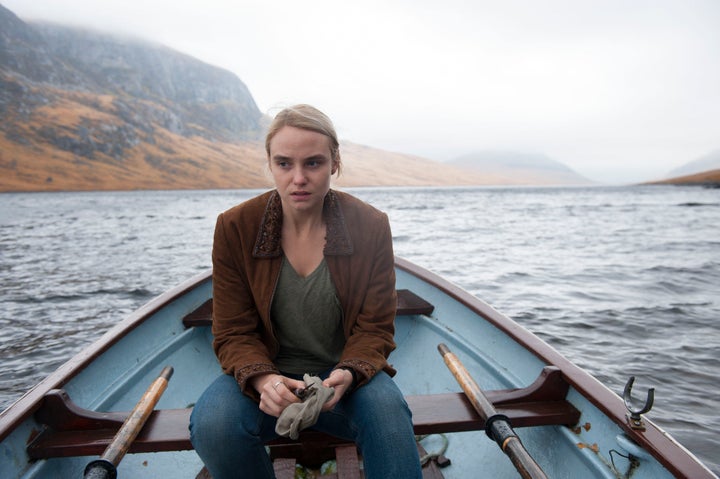 Ahead of tonight's final episode, and insisting that she not spoil it for us, we asked Joanna Vanderham, the Scottish actress who, confusingly, is putting on an English accent to play Adam's sister Claire. Claire SEEMS innocent enough, shocked by everyone else's behavior and the first to suggest they call the police, but that could all be a bluff. We asked her…
When did you know who did it, how long did the writers keep you and the rest of the actors in the dark?
I had an inkling while reading the third episode but I was never certain. It wasn't until the final episode and even then, the reason why was still wonderfully shocking. I was only sent the final episode after I'd agreed to play Claire, so I couldn't wait to find out. The ending really makes or breaks a series like this, and Jack and Harry (the writers) have definitely 'made' it.
Without telling us who actually did it, can you say who you suspected at the beginning, when you were first reading the script, and why?
I kept thinking it was a different person as the story went on. Will (the director) was great at making sure we kept in our minds who the character believed it to be as opposed to us as actors making guesses as a viewer would. But me as audience, I thought it was Jamie... He's so weird! That awkward almost-kiss was genuinely hilarious to film: we'd done about 5 takes and I was trying to keep it fresh for myself so, as Claire, was thinking about Grace Elliot and was really not expecting him to kiss me- he nearly got me! That's the take they used in the end!
What was it like for you filming in your native Scotland?
Well, it was convenient because I could pop home and see my family at the weekend. My sisters actually came to set and got used as extras in one of the scenes! As you can see when you're watching, the landscape is absolutely stunning. The gorgeous shots of the highlands were done by drone which is pretty exciting. The skyline was almost like another character in the show. The storyline wouldn't work without it being set somewhere so remote and I took the time to appreciate that they chose such a beautiful place: I could go running along the river after filming. Stunning!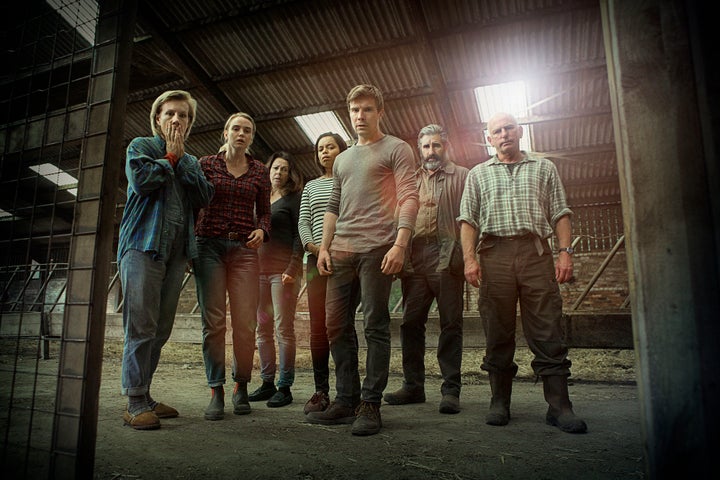 Must have been strange putting on an English accent in those circumstances - how did you not lapse?
It was quite tricky, especially the scenes with Meredith. I don't keep my accent up when I'm not filming (maybe I should, who knows!) but I did catch myself Celting-up the odd vowel here and there but it was easier in scenes with Juliette or Joe as they had the accent I was to meet. I love accents, though, and almost find it harder to act in my natural voice, even Denise from 'The Paradise' had a slight accent.
It's a pretty dark show - what was the atmosphere like during filming - did you manage to have fun between scenes, or was the atmosphere of filming contagious?
We had a ball! Maybe something masochistic in that? There was one shot where I'm on the phone on top of a hill and the camera was set up down the path back in the farmyard and when I turned round everyone had hidden! All the crew and the director and producer! It was during one of the final climaxes of the show as well...naughty! And Georgina and I couldn't keep a straight face when we were in scenes together. All the cast and crew got on really well so there were a lot of jokes, the scenes are so dark that if we hadn't been able to let off steam we might've gone mad.
When will viewers next get to see you on screen?
In the final episode! There are a few things in the pipeline at the moment but I'm not actually allowed to talk about them just yet, but watch this space...
'One of Us' finishes tonight at 9pm BBC One. Catch up with the rest on BBCiPlayer. Tap the first picture below to open our slideshow for others shows coming your way: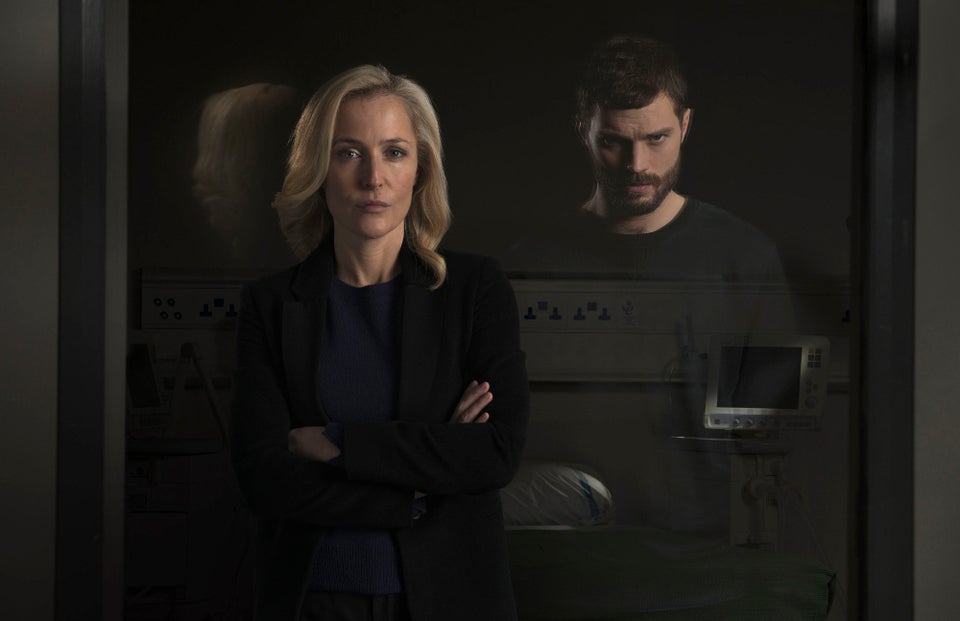 Top Drama Picks For Autumn 2016
Popular in the Community