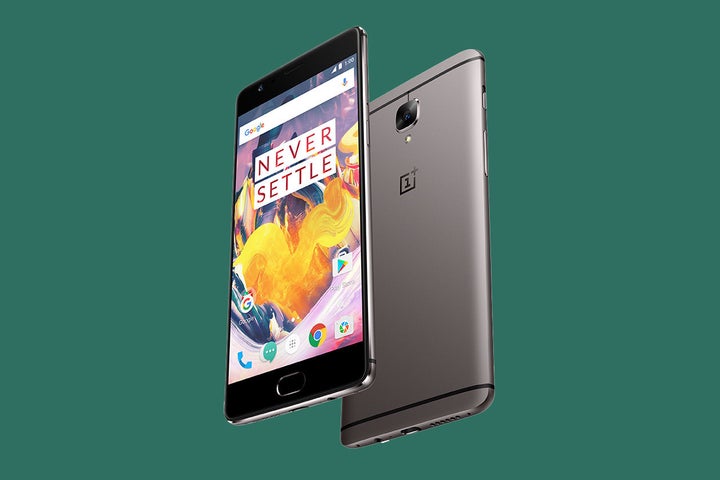 OnePlus has always been a thorn in the side of the major smartphone manufacturers.
As a company it has grown with such speed, leveraging its ability to be nimble and reaping the rewards. If they make a mistake, cancel the product, move on. It's very rare that OnePlus make a mistake either.
The OnePlus 3T is simply a continuation of what the company has always offered then: An Android phone that doesn't compromise but still keeps the cost down.
When you consider that Google's Pixel has firmly moved the company away from its wallet-friendly Nexus range OnePlus is now one of the few companies that can offer this type of proposition.
So what's the OnePlus 3T like to use?
Visually there is almost no difference between the OnePlus 3T and the OnePlus 3. It still sports a minimalist metal unibody design and looks not unlike a mix between the HTC 10 and well, every other smartphone that uses a highlight band as an antenna.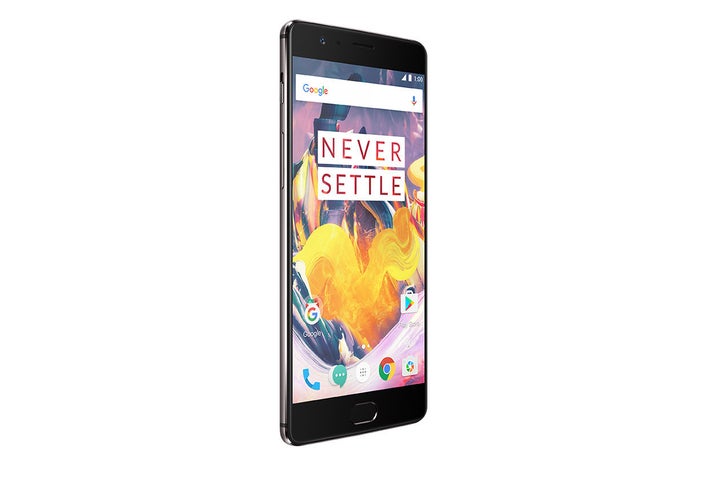 That's not a complaint, and if we're honest of all the phones that sport this design language we prefer the OnePlus school of thinking. It keeps unessential features to a minimum.
Despite weighing only slightly less than the Pixel XL, the 3T feels incredibly nimble in the hand. It's impressive when you think that what you're holding is just a slab of metal.
There's a new Gunmetal Grey colour too that feels more menacing and if we're honest, looks better as well. For those that want something a bit less subtle then OnePlus now do a White/Gold option.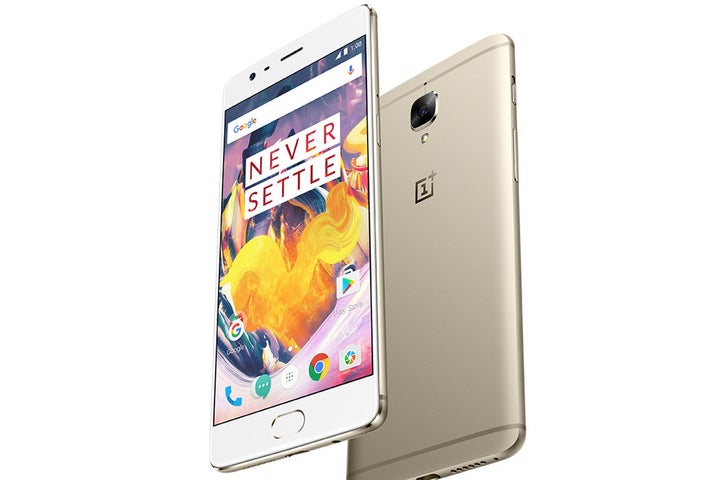 Finally, and we have to mention this, the OnePlus is not water-resistant. This is our only complaint, which in many ways is a compliment when you think about it.
OnePlus have contacted us to say that it meets their own internal standards for basic water resistance so while it might survive the odd shower of rain this isn't a phone we'd recommend dropping in a pool anytime soon.
If you already own a OnePlus 3 then there's going to be very little here that will make you want to upgrade.
For those of you who are now looking for a new phone however this is a power upgrade that's definitely worth taking a look at.
The 3T gets a performance bump in the form of a QualcommSnapdragon™ 821 quad-core processor. There's 6GB of RAM as well so if you're a person that likes playing the latest mobile games or uses your phone for high-performance media editing then the 3T will breeze through.
One usual side-effect of increasing the power is an increase in heat, thankfully despite the upgrade the 3T remains remarkably cool, even when under strain. We're not saying it doesn't get warm, but it's still markedly better than other handsets.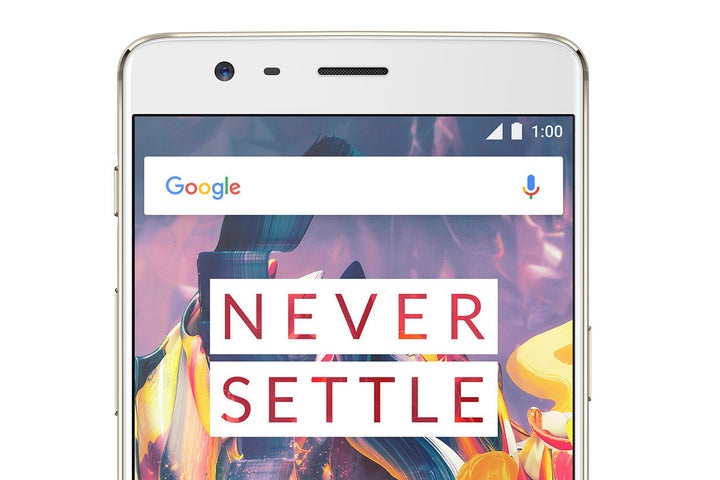 There's a 5.5-inch Full-HD AMOLED display on offer that despite refusing to compete with the insane pixel counts of Samsung and LG's smartphones still offers a stunning viewing experience.
Colours are beautifully vibrant, contrast ratios are also exemplary so if you're worried about it lacking in visual fidelity, don't.
There's a fingerprint sensor at the bottom as well as customisable touch-sensitive buttons on either side.
The OnePlus 3T runs Oxygen, OnePlus' own version of Android that keeps things stripped down but throws in a few extra features that take advantage of the phone's unique hardware like the touch-sensitive buttons on the bottom.
It's a shame it doesn't come running the latest version of Android but overall it's one of the better versions of Android on a smartphone thanks to the almost dizzying levels of customisation options on offer.
There's a Sony 16MP sensor on the back and a Samsung 16MP sensor on the front.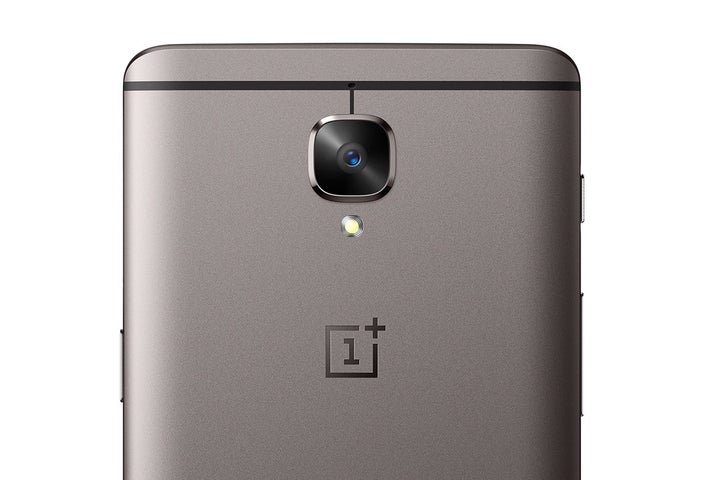 While the rear offers pretty much the same performance as the original 3 the newly upgraded front-facing camera will do your selfies a lot more justice, even in low-light.
The OnePlus 3T's main camera isn't what we would call Pixel or iPhone 7 quality but it is still one of the best smartphone cameras we've ever used and more than up to the task.
4K 30fps video footage looks smooth and ultra-clear thanks to optical image stabilisation.
We'll keep this brief and to the essentials as OnePlus have once again nailed the performance/battery life ratio.
In our usage we got easily a day's use, including short video watching on the commute and then a few messages, phone calls during the day.
What sets the OnePlus apart from the competition however is that if, for some reason, you needed it to be fully charged for the night then it comes with OnePlus' Dash Charge.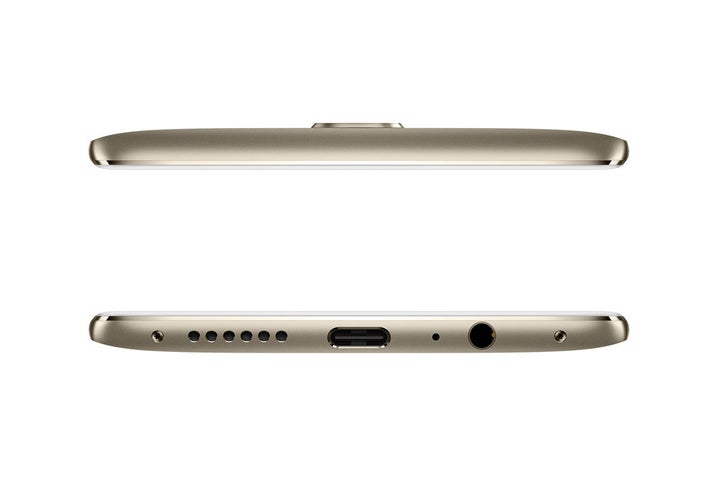 This charges the phone at a much higher current than would normally be allowed.
They've managed this by moving the power management systems to the plug itself, a main reason why smartphones get so hot when they're charged.
This means you can get a day's charge in 30mins without any overheating.
Who should buy the OnePlus 3T?
The OnePlus 3T is simply a continuation of the ethos that makes OnePlus phones so good. It's exceptionally well-built, powerful and offers you everything you could want in an affordable and meaningful package. No smartphone will give you more value for money.
Who shouldn't buy the OnePlus 3T
If the OnePlus has any flaws it is that it isn't fully water-resistant and the camera isn't the best we've ever used. For Android die-hards the lack of a microSD card slot might also be a problem, but we can't see it being a deal breaker.
The OnePlus 3T Price: 64GB £399, 128GB £439
Best smartphones to buy in 2016:
Apple iPhone 7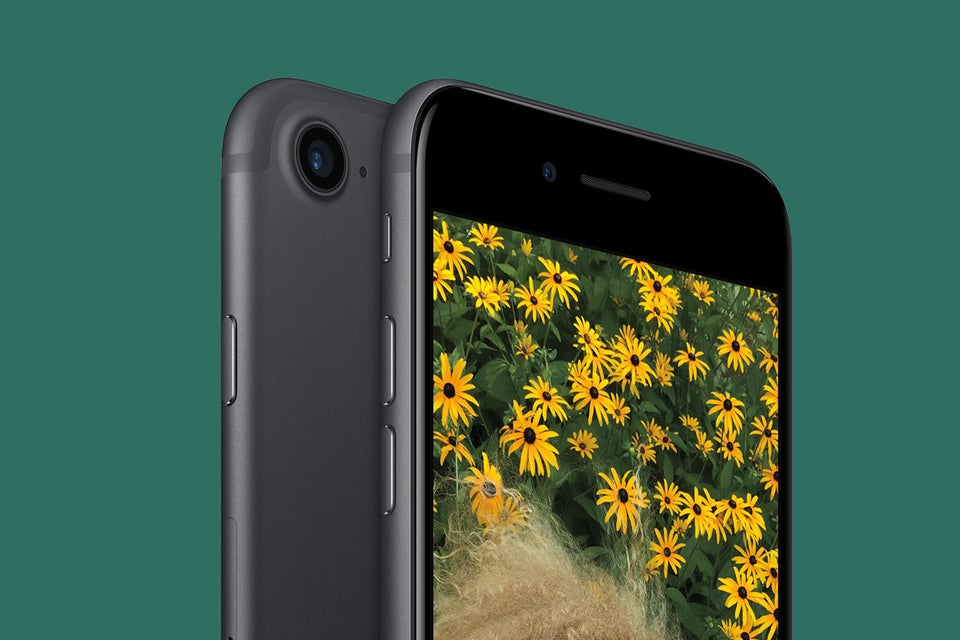 Google Pixel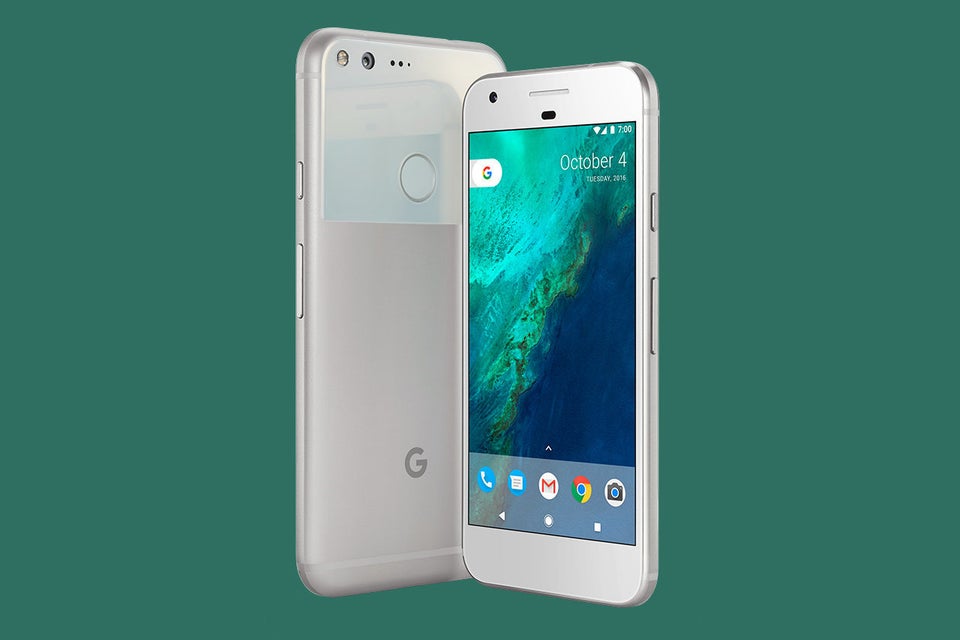 OnePlus 3T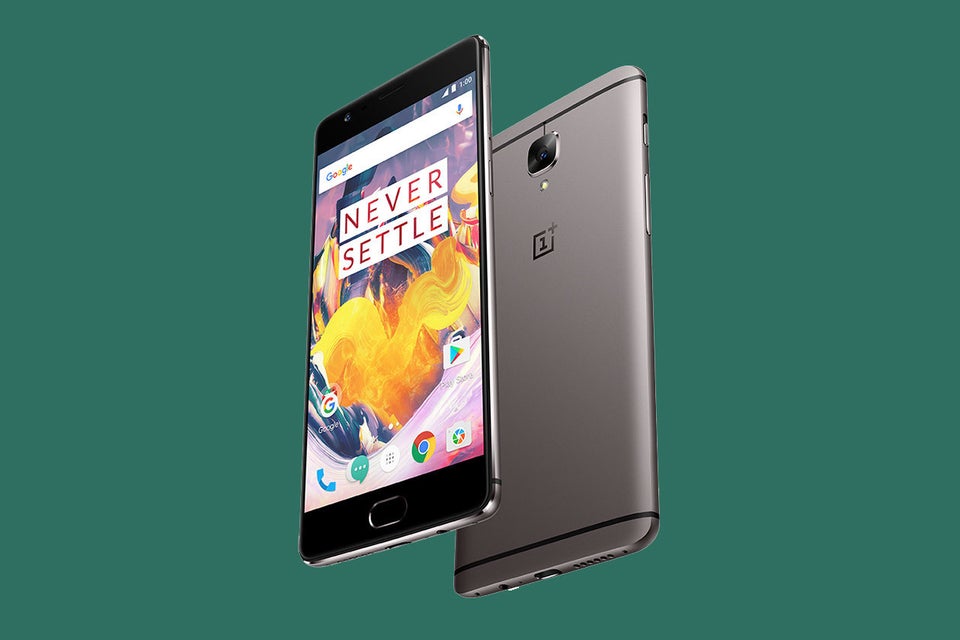 Samsung Galaxy S7 edge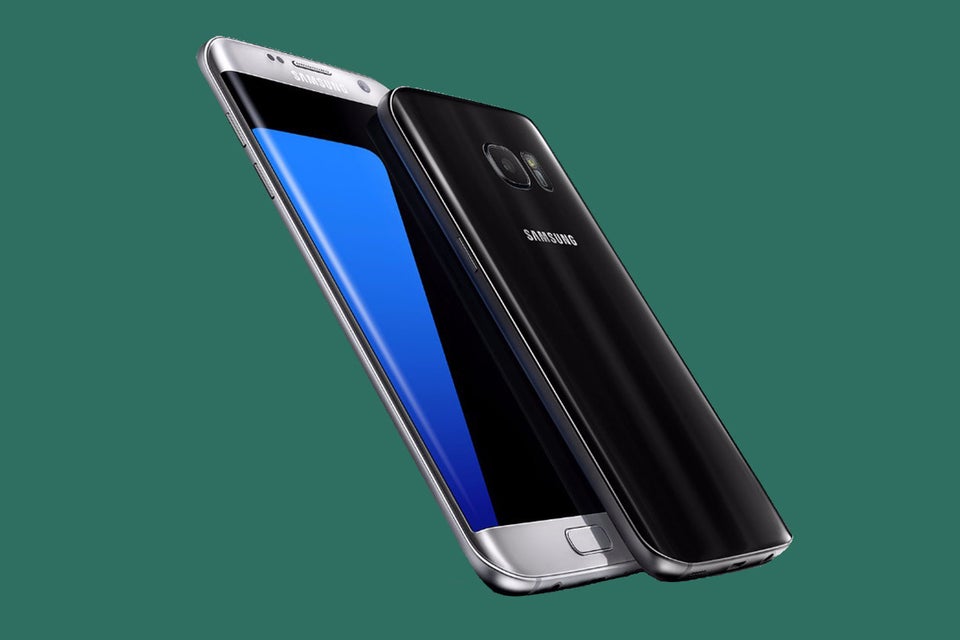 Bloomberg via Getty Images
Apple iPhone SE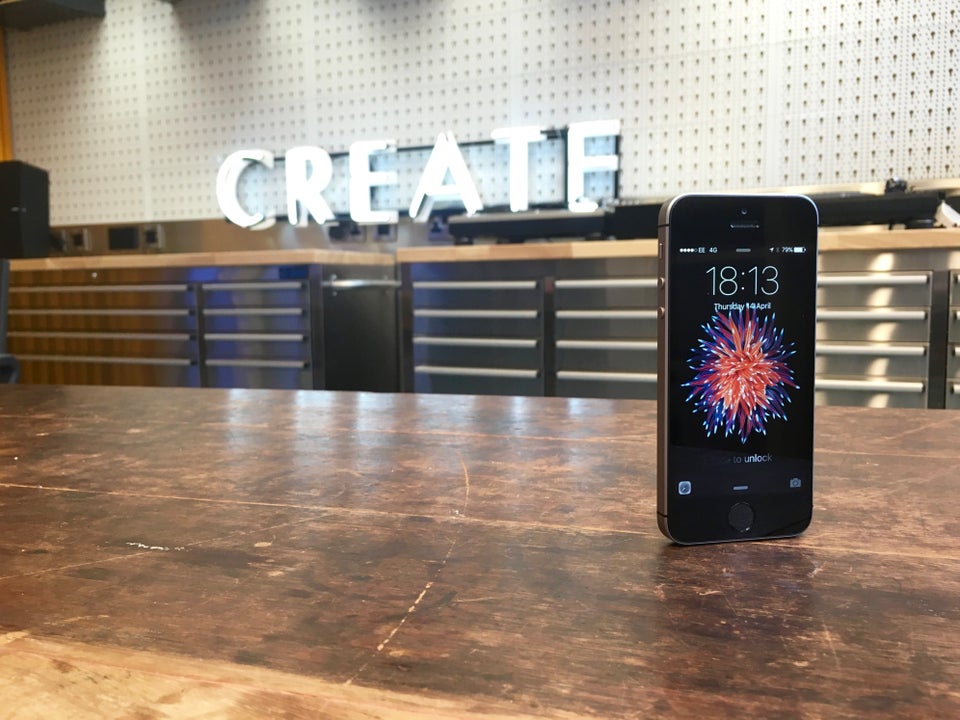 LG G5
Huawei P9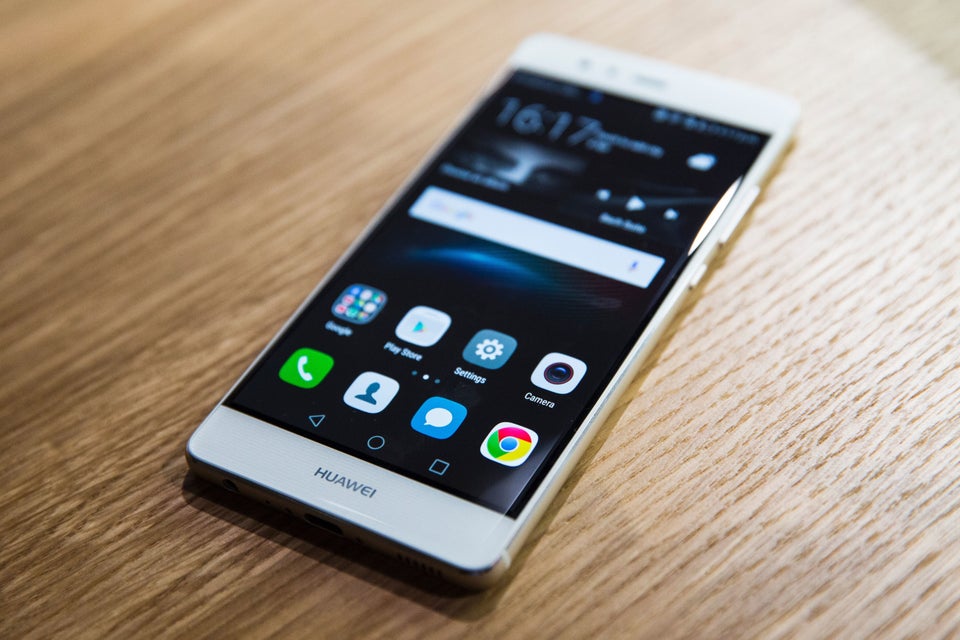 JACK TAYLOR via Getty Images
Google Nexus 5X