Opioid painkillers will soon have to carry a prominent warning about the risk of addiction, health secretary Matt Hancock has announced.
Prescriptions for opioid-based medication have increased 60% in the last 10 years to 23 million annually, according to Department of Health data.
An exclusive report by HuffPost UK previously highlighted the devastating impact addiction to prescription and over-the-counter opioids can have on people's lives. One 27-year-old man told us addiction to codeine, a form of opioid, had caused him to lose his driving licence, relationships with friends and family and almost his job.
Hancock said he was "incredibly concerned by the recent increase in people addicted to opioid drugs".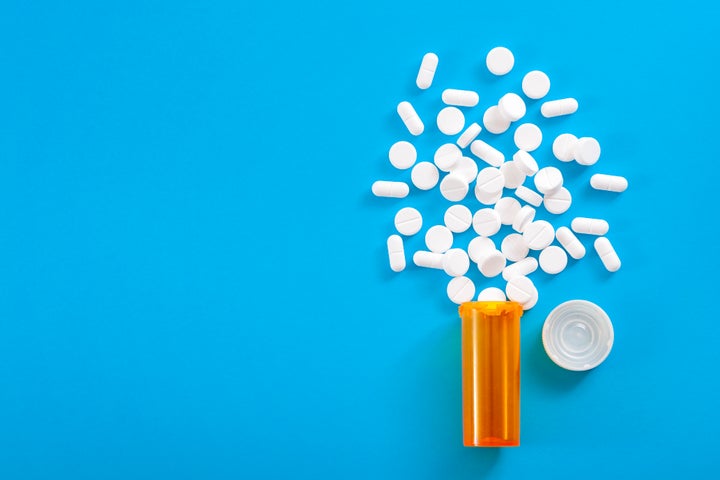 Common opioids prescribed for pain management in the UK include codeine, dihydrocodeine, tramadol, morphine, fentanyl, oxycodone, buprenorphine and diamorphine. Some opioid-based medications are also available over-the-counter, such as co-codamol, which contains codeine in weaker doses.
Opioid painkiller users can build up a tolerance and require stronger doses to have the same effect, then suffer withdrawal symptoms when they try to quit.
The health secretary said: "Painkillers were a major breakthrough in modern medicine and are hugely important to help people manage pain alongside their busy lives – but they must be treated with caution.
"We know that too much of any painkiller can damage your health, and some opioids are highly addictive and can ruin lives like an illegal drug."
He added that the situation is not as bad in the UK as it is in the US, where the opioid crisis is well documented, but said: "We must act now to protect people from the darker side to painkillers."
"We need to place a greater focus on making sure that these medicines are used appropriately and for pain management alone, and make sure people are fully aware of the risks," he added.
Packaging on common medications such as morphine or fentanyl will now have to carry a warning informing patients about the risk of addiction. Currently, the Medicines and Healthcare Products Regulatory Agency (MHRA) stipulates that addiction warnings are marked on the packaging of over-the-counter opioid-based products, but there is currently no law stipulating that these warnings must appear on prescription medication. The new wording on all packaging will be enforced by the MHRA.
Professor Dame Sally Davies, chief medical officer for England, welcomed the new measures.
"I am delighted to see measures put in place to raise awareness of the risks of codeine and prescribed drugs. It is vital that anyone who is prescribed strong painkillers takes them only as long as they are suffering from serious pain," she said.
"As soon as the pain starts to alleviate, the drugs have done their job, and it is important to switch to over-the-counter medication like paracetamol which do not carry the same risk of addiction that comes with long-term use."