Walking your daughter down the aisle is one of a father's proudest moments, but what happens when your dad isn't around to do the honours?
Jeni Stepien waited 10 years to meet the man who would take her to the altar on her wedding day.
After her biological father Michael Stepien, was murdered in 2006, his heart was donated via organ transplant to Arthur Thomas.
Nearly a decade later, Jeni wrote to Thomas - who lives in New Jersey - asking him to do the honours.
After getting permission from his own daughter, Thomas gladly stepped into Stepien's shoes on Jeni's big day.
Jeni, who is a primary school teacher, said: "I am so excited. It's like the whole family's here now. It's like everybody's here."
So Jeni started communicating long distance with Thomas and formed a bond over the years, she was then able to call on him when she got engaged.
Jeni, who got married in Pennsylvania, said: "Just hugging him made me feel like I was close to my dad again, which on this day was perfect. It was what I needed.
She was able to feel her father's heart beat for the first time in almost ten years: "It's just like having my day here, and better because we get to share this story with other people. See that organ donors do matter."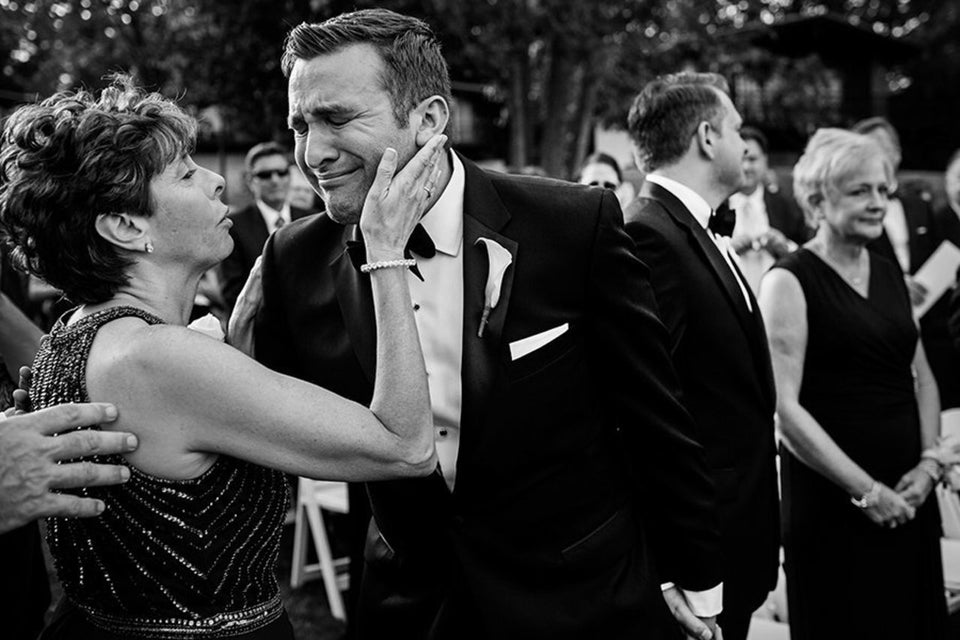 Emotional Grooms At Weddings
Related