But a leading expert has now argued that it might not be worth all the hassle and extra expense after all.
Speaking at The Hay Festival in Wales, Professor Louise Fresco said there's no clear indication that organic food is healthier.
She also argued that food standards in Europe are currently so high that there's not much difference between ordinary and organic food anyway.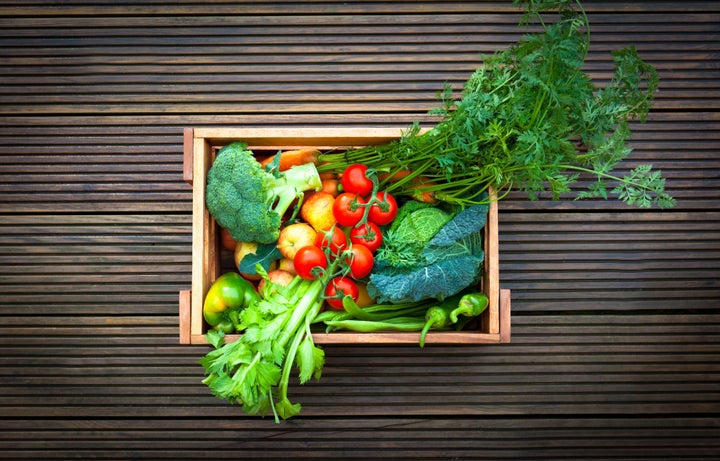 Opting for organic food can result in numerous benefits, according to the Soil Association. Food typically contains lower levels of pesticides and no manufactured herbicides or artificial fertilisers.
It also enables environmentally sustainable management of the land and natural environment.
Fresco said that most people think organic food is great because they don't have the "toxic residues of pesticides on them" which ordinary produce might have.
"[But] in Britain and in Europe, with the rules we have, we cannot have toxic residues and other pesticides because the pesticides applications need to be very long before the harvest," she said, according to The Telegraph. "So in principle you do not have UK apples that have pesticide residues."
Fresco said there isn't really sufficient evidence to prove that organic food is better for health either.
"The health issue is a complicated one. There are tiny bits of implications that milk from organic cows is nutritionally better but it's not a very compelling argument," she added.
Fresco also warned that organic farmers were wasting land by not using fertilisers to help their crops grow, The Telegraph reported.
"If you do not use fertiliser then your yields are going to be considerably lower," she said.
In response to Fresco's comments, Charlotte Stirling-Reed from SR Nutrition told The Huffington Post UK there is mixed research surrounding organic food which means it's difficult to gauge whether it's actually better or not.
"One of the reasons for this is that levels of nutrients depend on such a huge number of factors such as: the type of soil foods are grown in; the environment around them, including sunlight; the type of plant feed used; as well as factors such as transport times and storage," she explained.
"With regards to pesticides, again it's hard to say and research is ongoing. However the Soil Association and some previous research does suggest that organically produced foods do contain lower levels of pesticides, which is one of the reasons why some consumers opt for organic."
She continued: "What is 100% confirmed - and backed by ample research - is that fruit and vegetables, whether organic or not, are beneficial for us and we should be aiming for five or more portions every day.
"So ultimately, whether you prefer to choose organic fruits and veggies or conventional ones, just eat more!"
We couldn't agree more.