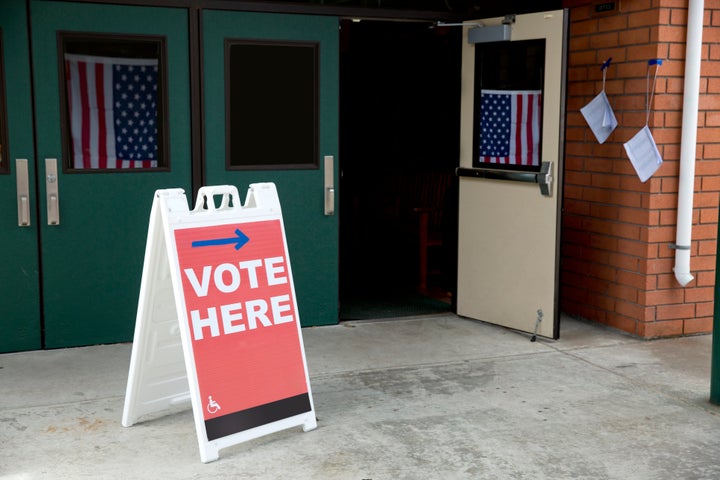 Thousands of U.S. voters living overseas have encountered difficulties requesting absentee ballots because of state restrictions on internet traffic imposed as part of the states' efforts to secure their election systems, according to a report in The Philadelphia Inquirer.
Federal law requires states to provide eligible U.S. voters based in foreign countries with a chance to get an absentee ballot. But some of these voters are having problems accessing official election websites to get information and, in some cases, download ballots, the Inquirer reported. The snags are occurring because of the steps taken by states to restrict traffic from foreign countries or entities to prevent potential interference with the election process, including the vote count
The Inquirer identified five states where voters were unable to load websites this week: Georgia, New Mexico, Pennsylvania, Tennessee and Vermont.
Wanda Murren, a spokeswoman for the Pennsylvania Department of State, said her office first learned of the download problems experienced by overseas voters on Sept. 25. Three days later, she said, the federal agency that helps overseas voters ― including military families ― cast ballots informed the office the problem was more widespread than previously believed.
Murren said her office added a help desk for overseas voters to contact directly if they were having issues. Since Monday, the office has sent out ballots to 530 overseas voters, she said. Around 4,000 overseas and military voters have already registered for ballots for the state's elections, the Inquirer reported.
Murren said the state's current security measures were not in place in 2016.
"While many organizations routinely block internet traffic from certain foreign countries as part of their cybersecurity posture, we are in a unique position because we need to balance the need for strong defenses with the sacred right of every citizen to cast a ballot," she said in a statement. "Our defenses will continue to evolve as we seek the optimum balance of security and accessibility."
States appear to differ in how they are blocking foreign web traffic. Vermont Secretary of State Jim Condos (D) told WhoWhatWhy last month that his state took a more narrow approach, blocking specific IP addresses from countries that were "known or suspected" threats to U.S. elections, like Russia or China.
In an email, Condos said his office geo-blocked certain portions of its website, including the page for voter registration. However, a separate page where overseas voters can request and track ballots is not affected. He said there were several ways an overseas voter could go around his office to register to vote, including going through the federal agency designed to assist overseas voters and writing directly to their local election officials.
"Under these security protocols we are not aware of any widespread issues overseas Vermont voters are encountering, and we will work with any voter who is experiencing problems to ensure that they can register, receive and cast their ballot," he said.
In August, BuzzFeed reported that Georgia was blocking all foreign web traffic from accessing its online voter registration portal. In an email to HuffPost, an official in the Georgia secretary of state's office pushed back on that report, saying a separate page where overseas voters can receive an electronic ballot is not blocked from foreign traffic.
Susan Dzieduszycka-Suinat, the president and CEO of the U.S. Vote Foundation, said eligible overseas voters might not know they have to go to a specific page on an election website to access information. After encountering trouble with a website, Dzieduszycka-Suinat expressed concern that voters might simply give up.
"If [the website] doesn't work, they're gone," she said in an interview.
"It's a form of voter suppression. If you're gonna make this stuff available online and there's not some known procedure ... to get access, whatever kind that is, then effectively you've made yourself unavailable and the voter doesn't have information."
"It's a form of voter suppression."
Turnout among overseas voters traditionally has been poor. In the 2016 presidential election, just 7 percent of voting-age U.S. citizens living abroad cast ballots. During the 2014 midterms, just 4 percent did.
Dzieduszycka-Suinat said overseas voters encountered similar problems dealing with election websites in previous elections and couldn't say if there had been a spike in the difficulties this year. Lt. Col. Timothy Lundberg, a spokesman for the Federal Voter Assistance Program, which assists overseas and military voters, said his agency did not have data on how many people were having issues.
"This is a recent occurrence given the increased focus on cyber security since the 2016 election. The Federal Voting Assistance Program is currently working with the states to understand their policies better so we may continue to educate voters," he said in an email.
Asked what assistance the federal agency was offering to voters, Lundberg said fvap.gov was accessible to military families and overseas citizens around the world.
Dzieduszycka-Suinat described blocking foreign IP addresses as a "kindergarten level of sophistication in cybersecurity" and said other measures like purchasing professional penetration detection systems would be more effective.
Joseph Lorenzo Hall, chief technologist at the Center for Democracy & Technology, said blocking foreign IP addresses would do little to deter malicious actors. He said states should use a "more surgical technique," using lists of malicious IP addresses.
"Blocking IP addresses is an overly naive idea in the first place; it's trivial for an attacker to fire up a VPN to get around the block," he said via an email.
This story has been updated with additional comment from Condos and Lundberg.