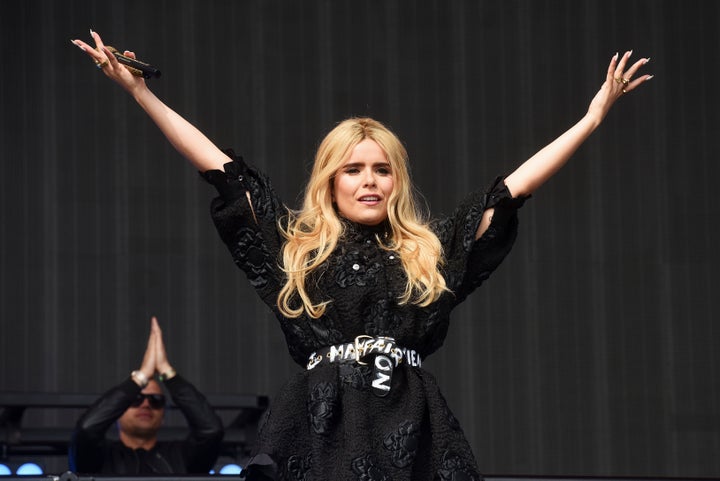 Paloma Faith has urged the public to be kinder and more tolerant towards others as part of HuffPost UK's HumanKind project.
"If we all donated a few kind gestures a day, and let a few more petty things slide, the world would be better," she wrote in an exclusive blog post, which launches the project. "It doesn't matter how big or how small what you do is. It's important you do it."
HumanKind is a celebration of kindness in the UK, where we share stories of people performing incredible, selfless acts to benefit others or the planet. We hope to inspire and uplift our readers, who can get involved in our series through sharing these tales of hope, and by nominating people from across the UK who deserve recognition for their kind works.
We know that readers want us to help them to take action: so through HumanKind, we will also tell them how they can make a difference, and run kindness challenges and initiatives to help focus their efforts.
Faith believes becoming a mother made her think hard about the qualities she wanted to pass on to her children. She has since decided to focus her efforts on teaching them empathy, kindness and compassion. "I wish I was kinder and less selfish and I have decided to try and be," she wrote.
The singer said that kindness is a valuable currency that is available to all, whatever your budget. "You can spend as much of it as you like without breaking the bank," she added. "You can do kind things to help the world, like car pooling, switching the light off when you leave a room, reusing plastic containers, using your own bags in the supermarket, recycling, not littering."
HumanKind is HuffPost's celebration of kindness, featuring people who do incredible things for others or the planet – transforming lives through small but significant acts. Get involved by joining us on Facebook or telling us about the people who you think deserve recognition for their kind works. You can nominate them here or share your personal story by emailing natasha.hinde@huffpost.com.