The Paralympics have been underway for just a matter of days and already we've seen some incredible feats of strength and resilience.
Abdellatif Baka of Algeria, who is visually impaired, won the men's 1,500m athletics event clocking in with a faster time than this year's Olympic gold medallist Matthew Centrowitz, from the United States.
Meanwhile Team GB's Ellie Simmonds went on to win her fifth gold medal in what was an impressive performance in the SM6 race.
All Paralympic athletes have a visual, physical or intellectual disability. They are classified by the type and severity of their disability. Simmonds, for example, swam in the SM6 classification which groups swimmers of a short stature, who have had both arms amputated or who experience moderate co-ordination problems on one side of their body.
To celebrate the brilliance of this year's Paralympians, we've pulled together some awe-inspiring shots of the events so far.
Abdellatif Baka, Algeria, Wins Gold In The T13 Men's 1,500m Athletics
Sascha Kindred, Great Britain, Wins Gold And Breaks World Record In SM6 200m Individual Medley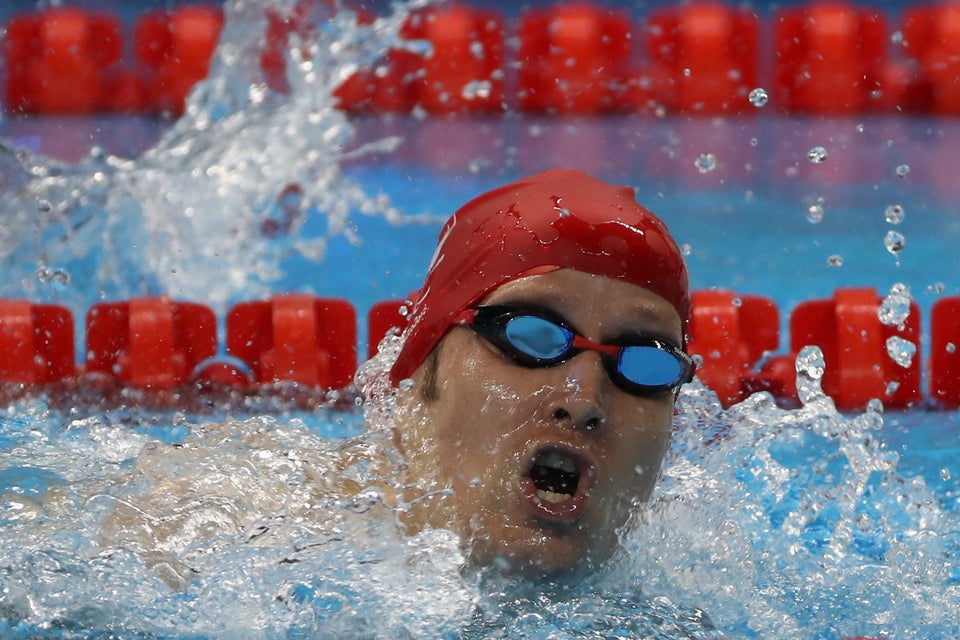 Buda Mendes via Getty Images
Marie-Amelie Le Fur, France, Wins Gold In The T44 Women's 400m Final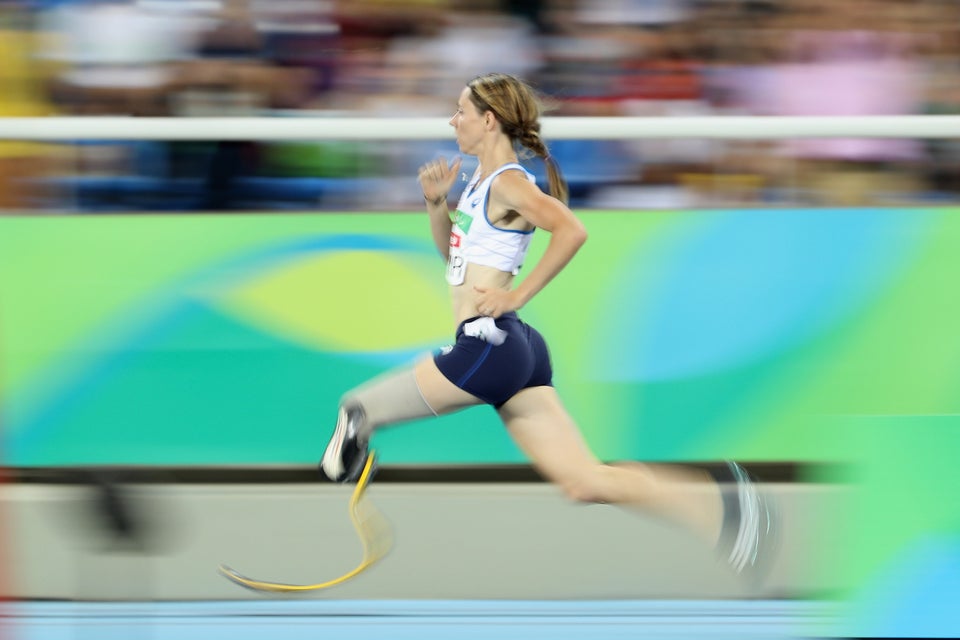 Friedemann Vogel via Getty Images
Kurt Fearnley, Australia, Wins Bronze In The T54 Men's 5,000m Race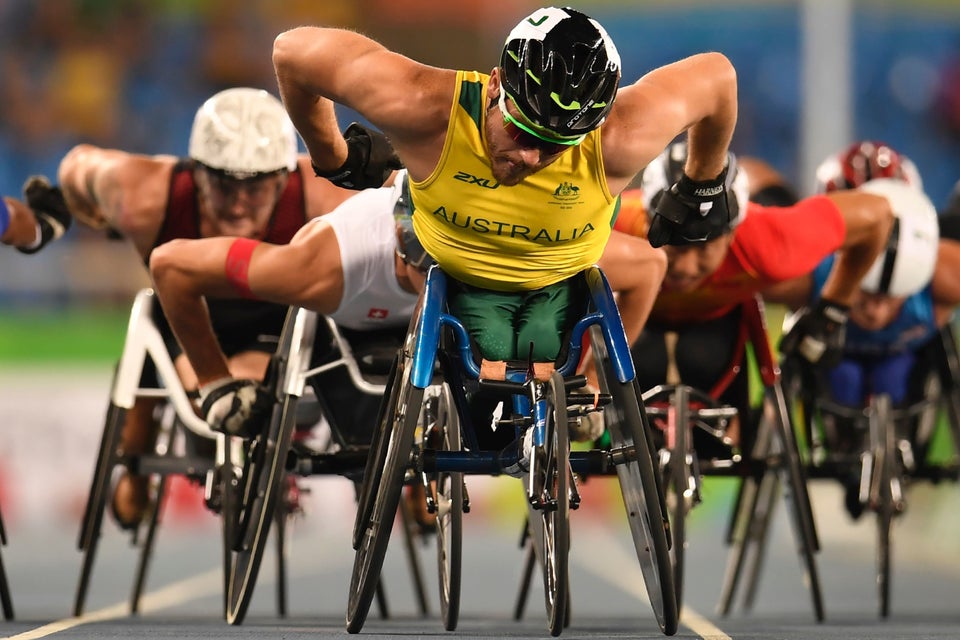 CHRISTOPHE SIMON via Getty Images
Nikita Howarth, New Zealand, Wins Bronze In The S7 Women's 50m Butterfly Final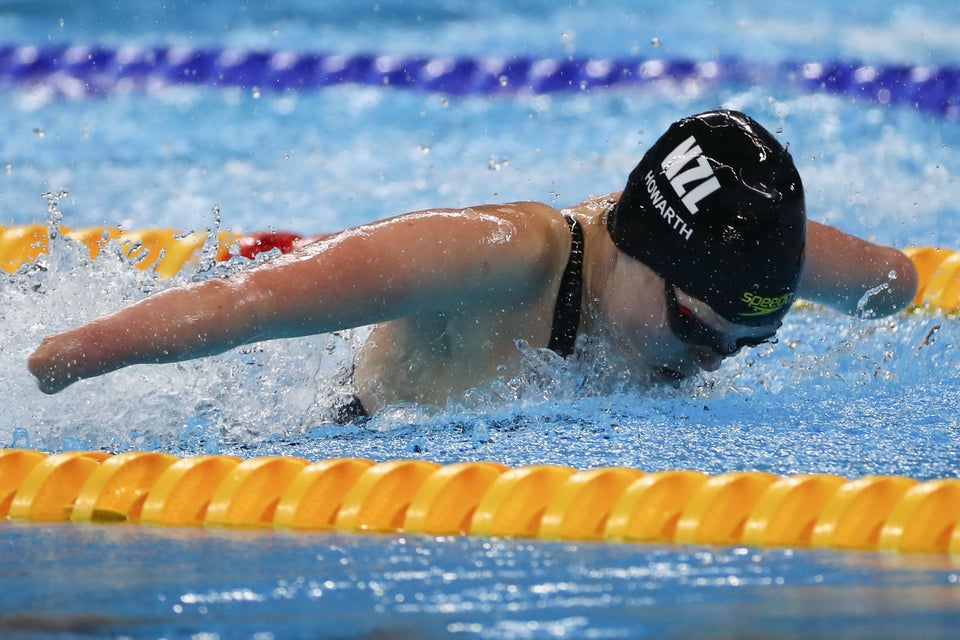 Buda Mendes via Getty Images
Johannes Floors, Germany, Competes In The T44 Men's 4x100m Relay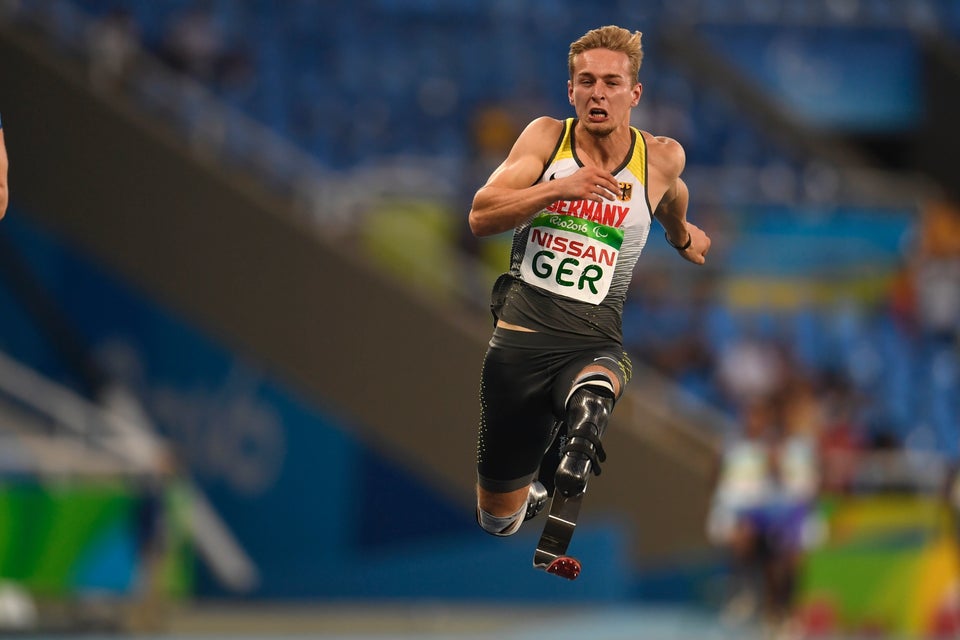 CHRISTOPHE SIMON via Getty Images
Xinliang Ai, China, Wins Gold In The Mixed Team Open Archery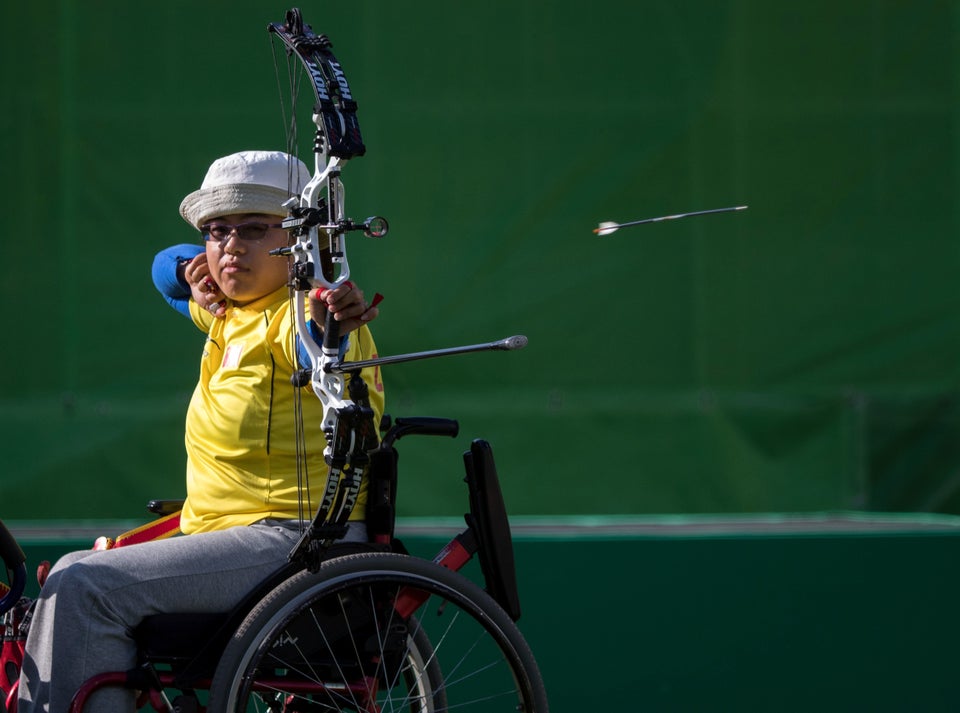 Rodrigo Parreira Da Silva, Brazil, Competes In The T36 Men's Long Jump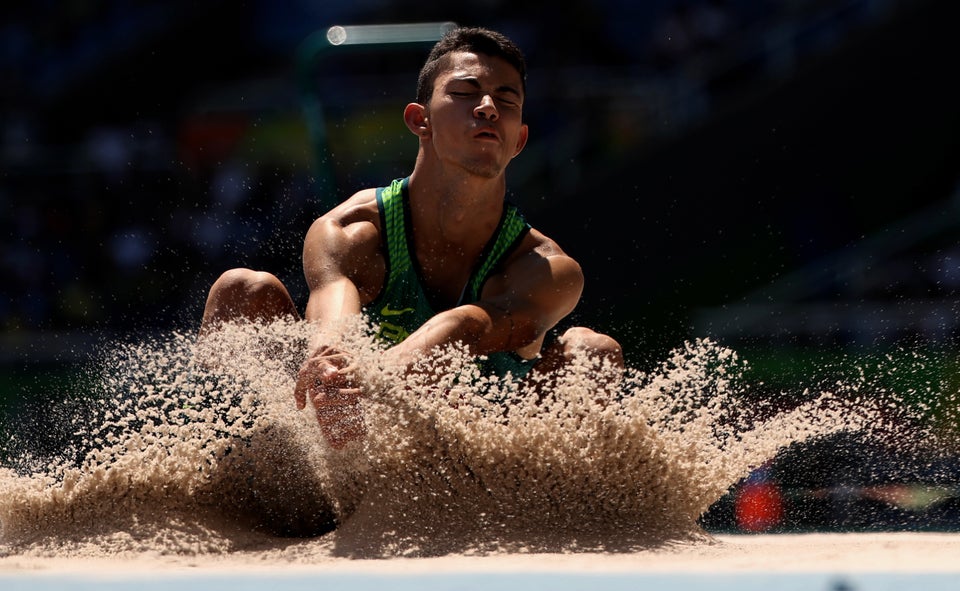 Friedemann Vogel via Getty Images
Tijane Amadou Diallo, Spain, Competes In T52 Men's Wheelchair Basketball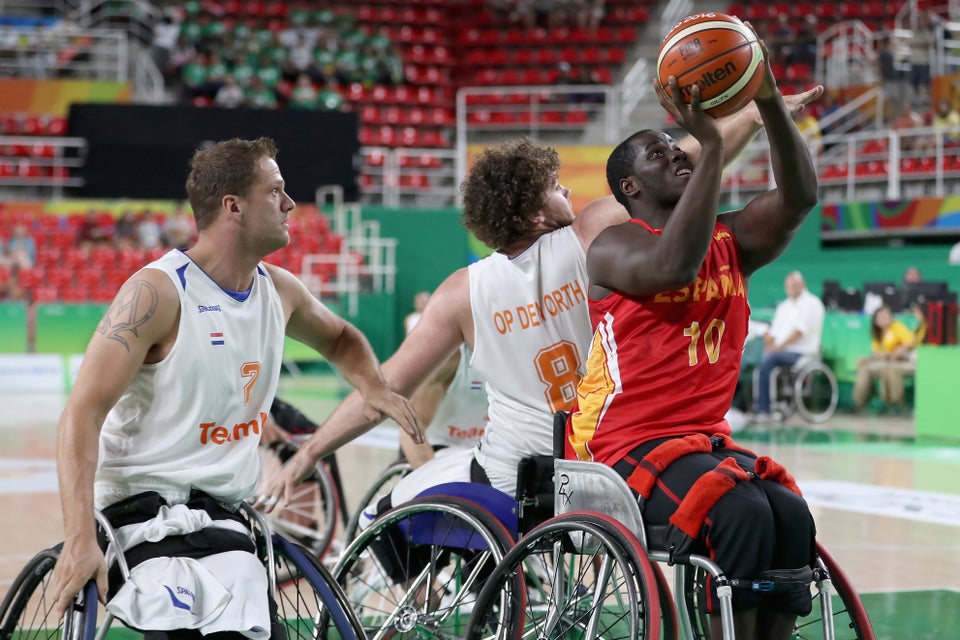 Matthew Stockman via Getty Images
Deirdre Mongan, Ireland, Competes In The F53 Women's Shot Put Final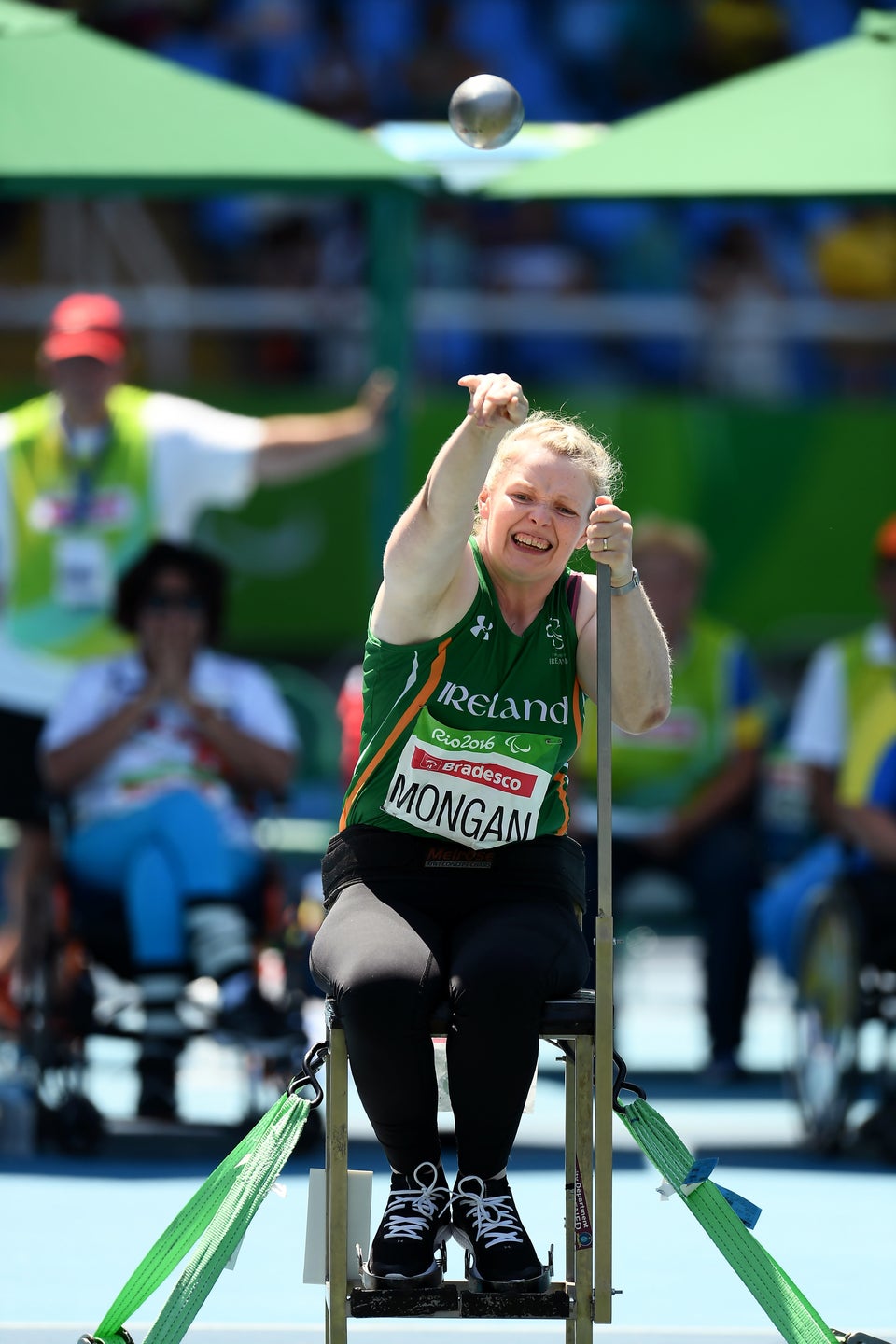 Paul Mohan via Getty Images
Felipe Gomes With Guide Jonas De Lima Silva, Brazil, Wins Silver In T11 Men's 4x100m Race
Toru Suzuki, Japan, Competes In The T44 Men's High Jump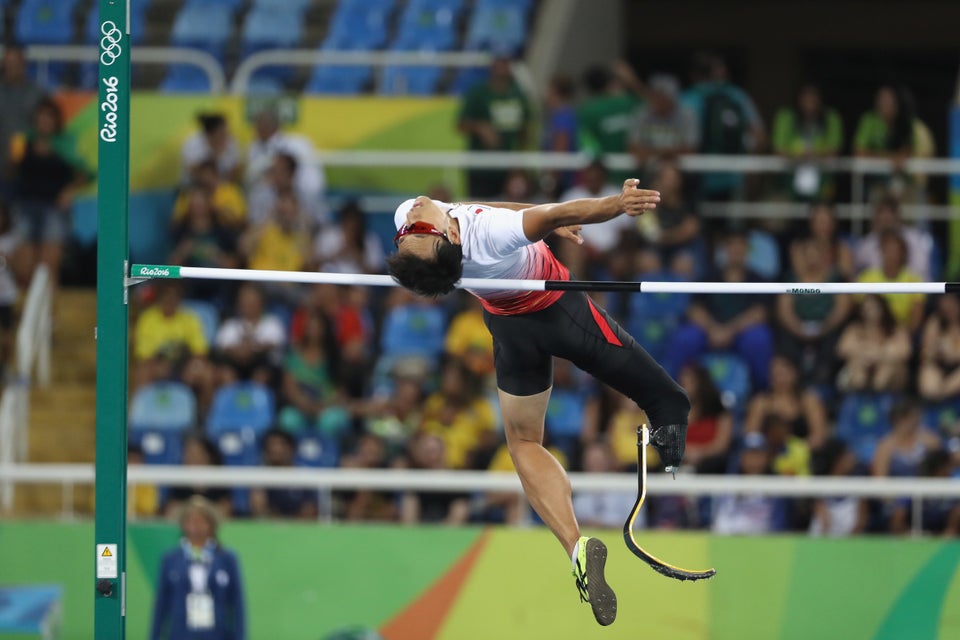 Friedemann Vogel via Getty Images
Yui Kamiji, Japan, Competes In The Women's Wheelchair Tennis Singles Quarterfinal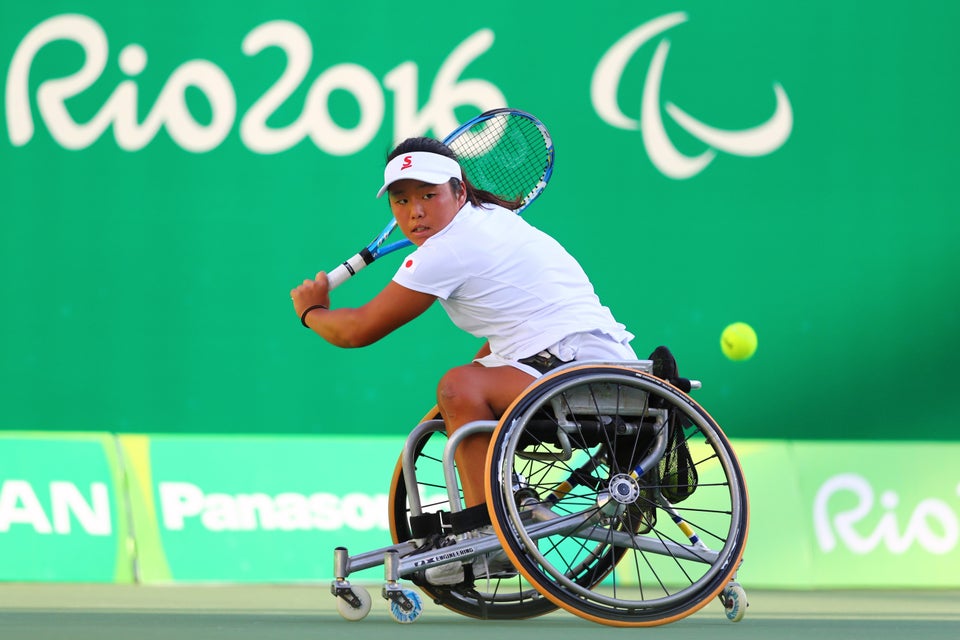 Lucas Uebel via Getty Images
Ellie Simmonds, Great Britain, Wins Gold In The SM6 Women's 200m Individual Medley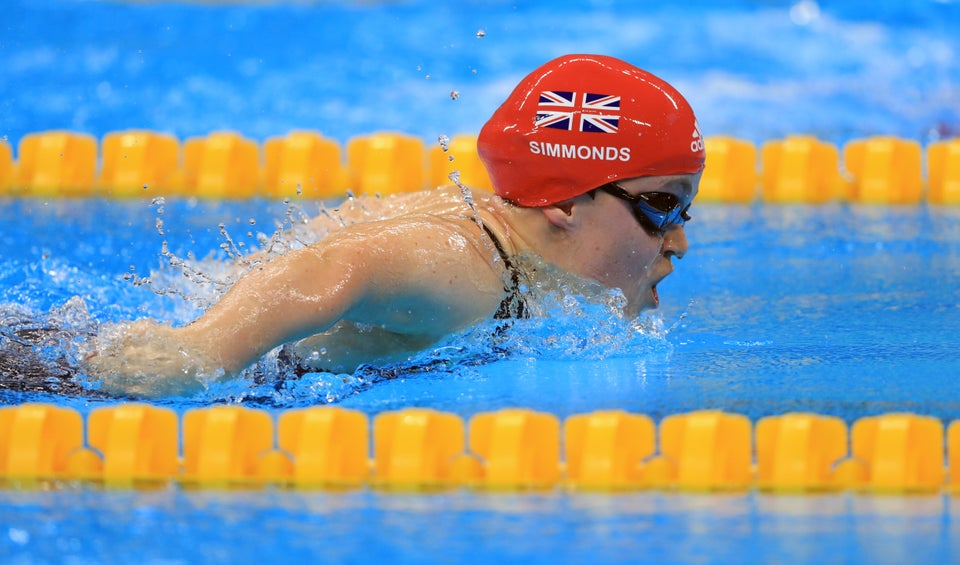 Roman Pavlyk, Ukraine, Wins Bronze In The T36 Men's Long Jump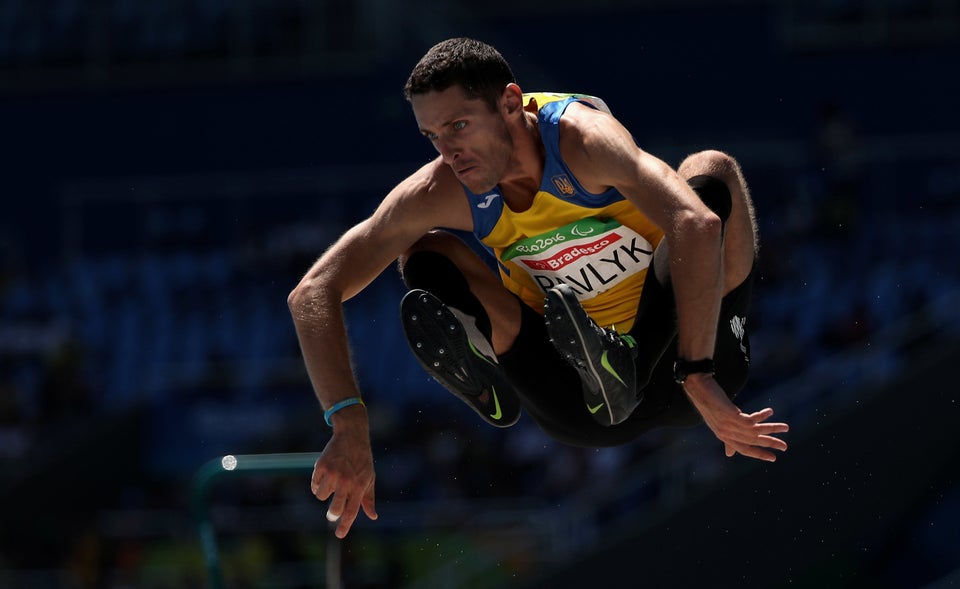 Friedemann Vogel via Getty Images
Richard Whitehead, Great Britain, Wins Gold In The T42 Men's 200m Final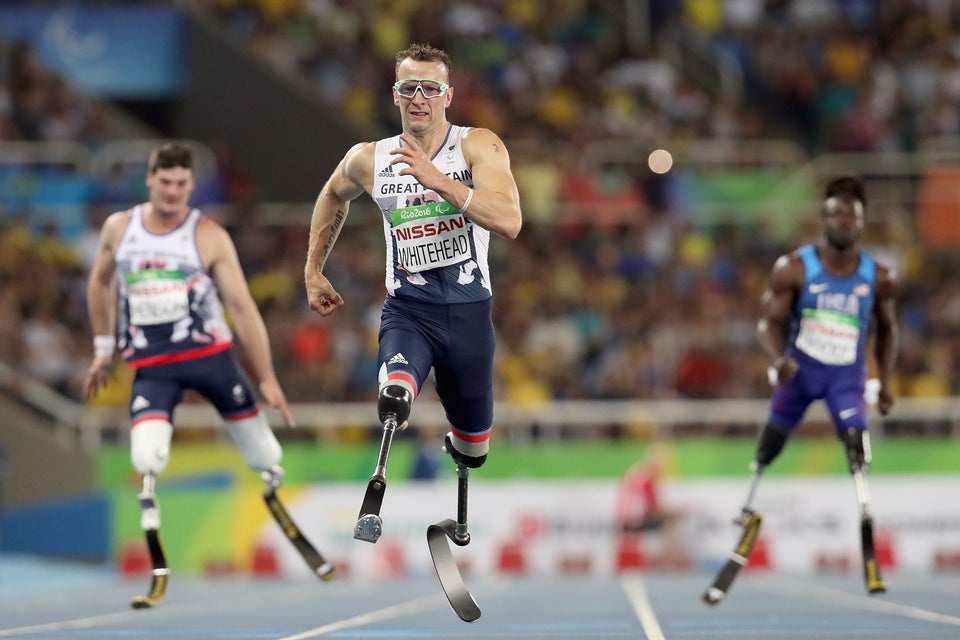 Matthew Stockman via Getty Images
Ibrahim Uzum, Turkey, Competes In The Men's 5-A-Side Football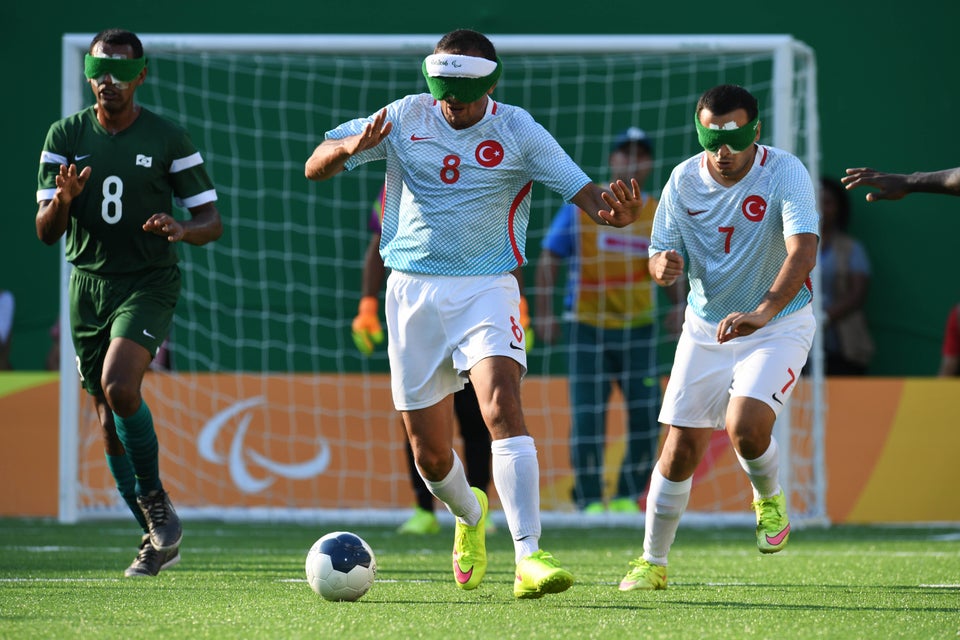 Atsushi Tomura via Getty Images
Lauritta Onye, Nigeria, Wins Gold In The F40 Women's Shot Put Final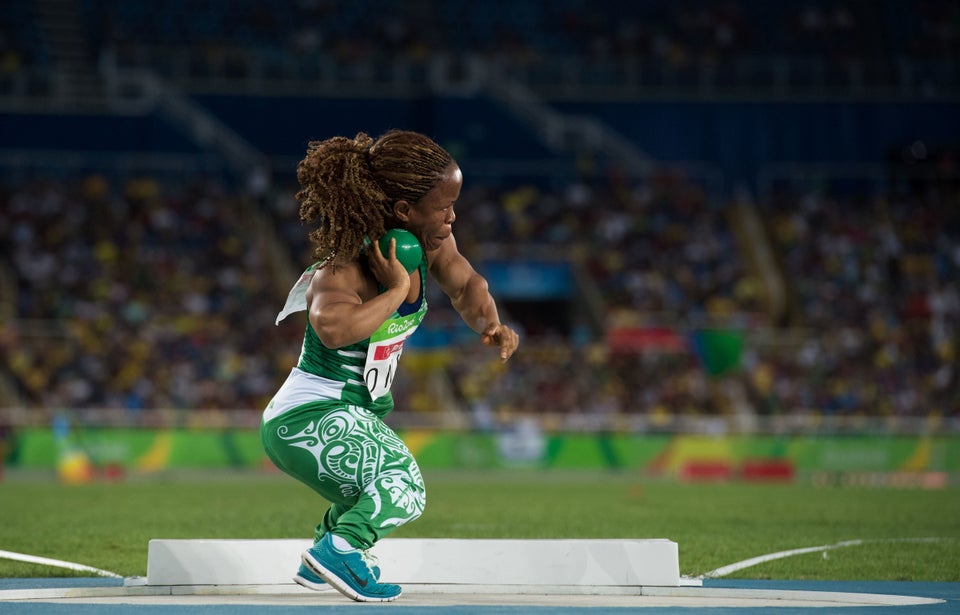 Eroglu Beytullah, Turkey, Competes In The S5 Men's 50m Butterfly Final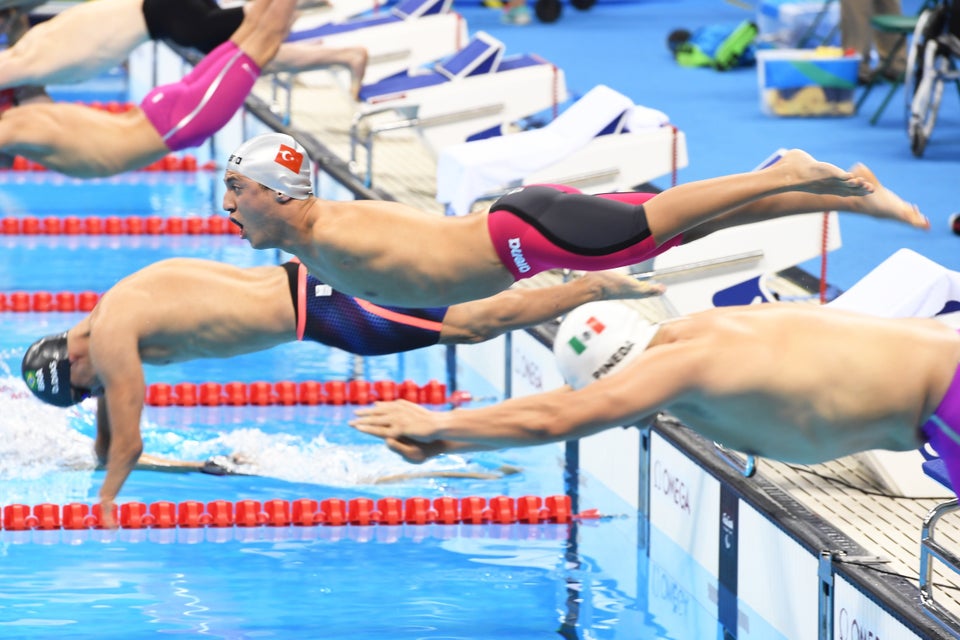 Junya Nishigawa via Getty Images
Kenny Van Weeghel, Netherlands, Wins Gold In The T54 Men's 400m Race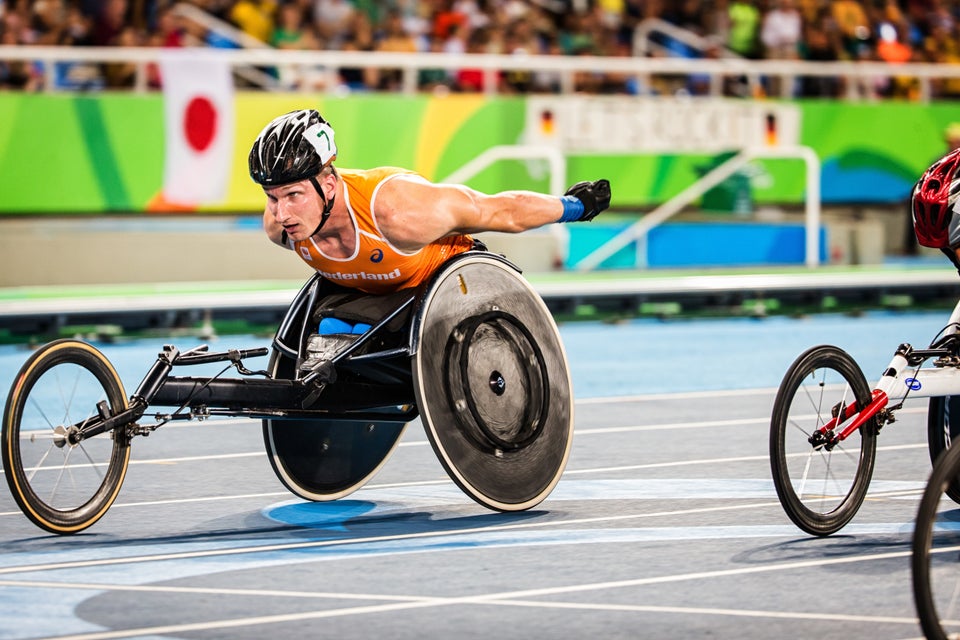 Helene Wiesenhaan via Getty Images
Katie Kelly And Guide Michellie Jones, Australia, Win Gold In The PT5 Women's Triathlon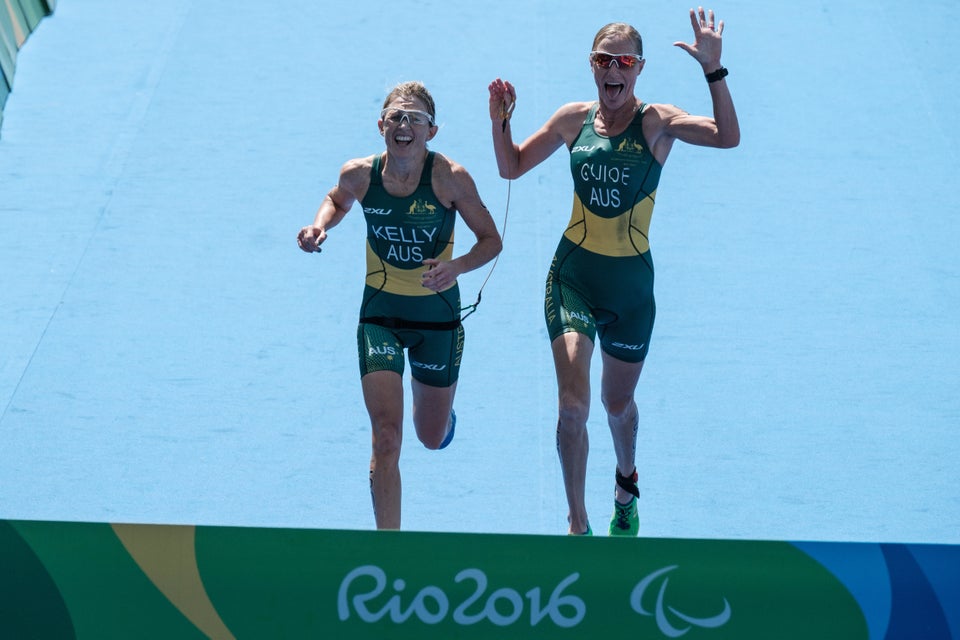 YASUYOSHI CHIBA via Getty Images
Sophie Pascoe, New Zealand, Wins Gold In The SM10 Women's 200m Individual Medley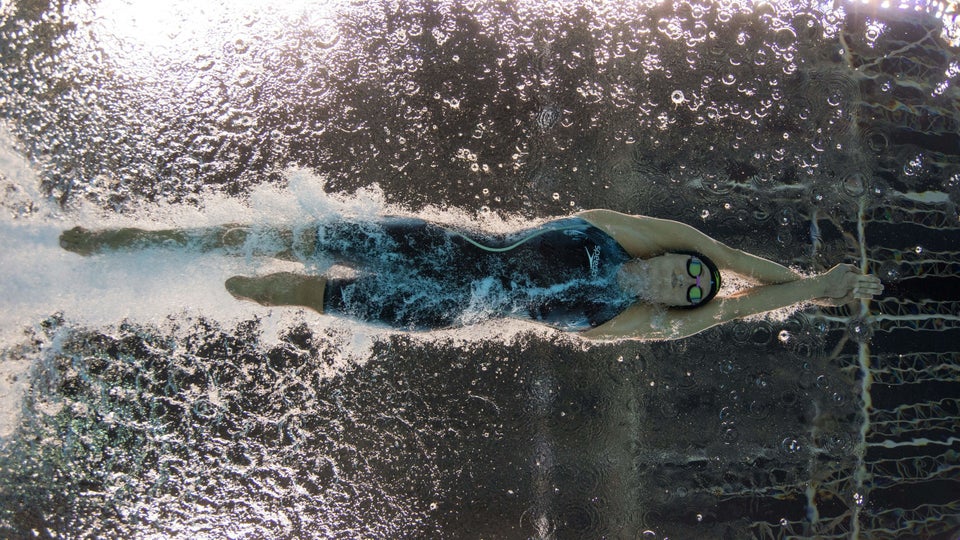 Martina Caironi, Italy, Wins Silver In The T42 Women's Long Jump Final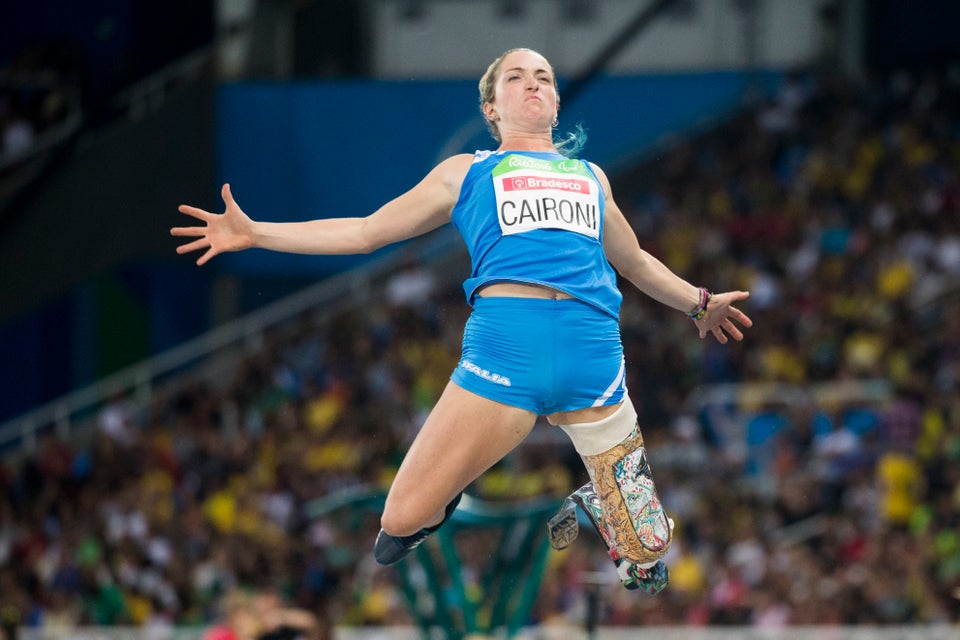 Pacific Press via Getty Images