A bride who was paralysed after a tragic accident made it her mission to walk down the aisle on her wedding day.
Jaquie, who usually uses a wheelchair, surprised her guests when she walked down the aisle to meet her groom, Andy.
In 2008, Jaquie dived into a swimming pool and broke her neck. She sustained a spinal cord injury that instantly paralysed her from the neck down.
"After surgery the doctors told me there was no chance of me walking ever again," she told The Huffington Post UK.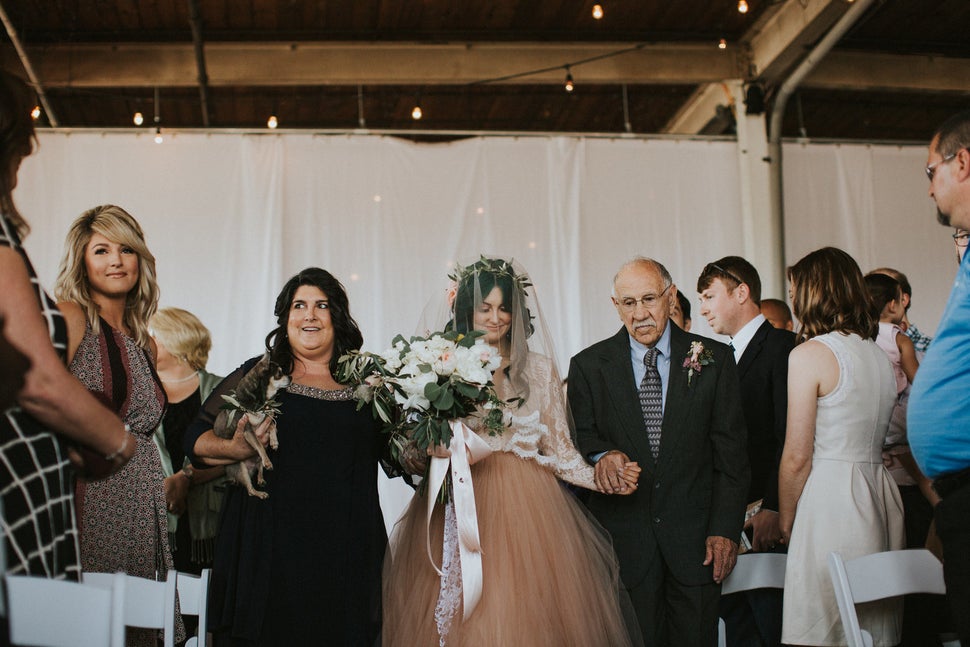 Jaquie spent a year in physical therapy and working in the gym ahead of the wedding, but said the biggest challenge was emotional.
"Learning to walk wasn't really 'learning to walk' for me," she said. "It was more of a mental battle, because I knew what I was supposed to do but my body just would respond."
Not only did Jaquie manage to walk down the aisle, but dance with her husband and others.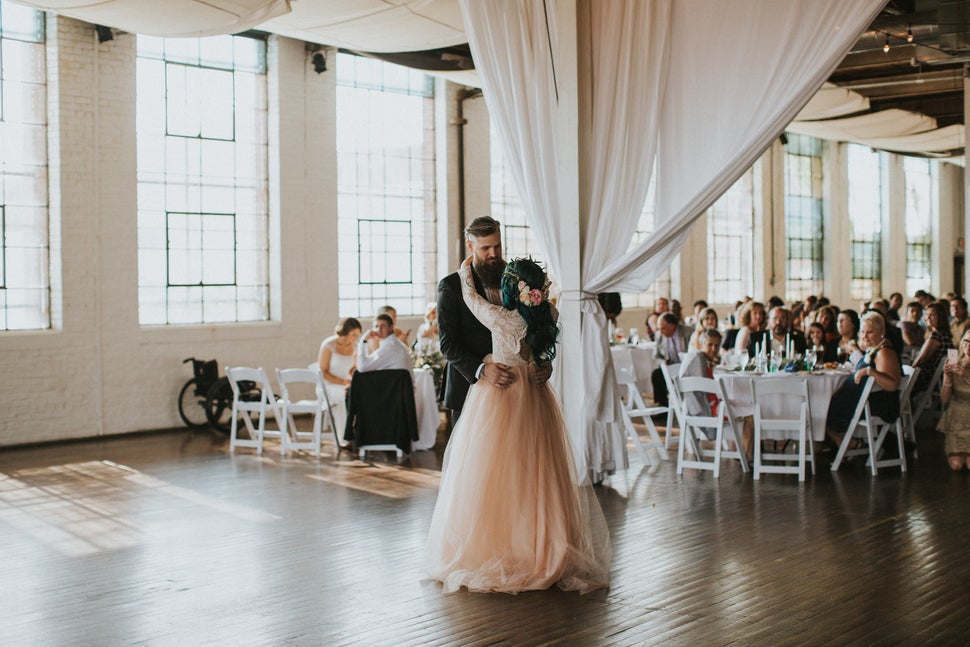 Andy told HuffPost UK how proud he was of his wife: "I knew she was going to walk the aisle no problem, it was the fact that she really only used her chair that day for sitting that blew me away."
The moment was clearly very special for the couple, neither of whom were able to look at each other as Jaquie walked up the aisle. Thankfully, the magical photographs captured the moment for the couple to look back on.
"I can't even tell you what I was feeling," he said. "I didn't actually get to see her walk all the way down as I started crying before that curtain opened up for her."
Jaquie said: "I didn't get to see Andy's reaction the actual wedding day because I think I looked down the entire time due to nerves and excitement. Haha. So I'm very thankful for the photographs showing his reaction. It definitely brought me to tears when I saw that."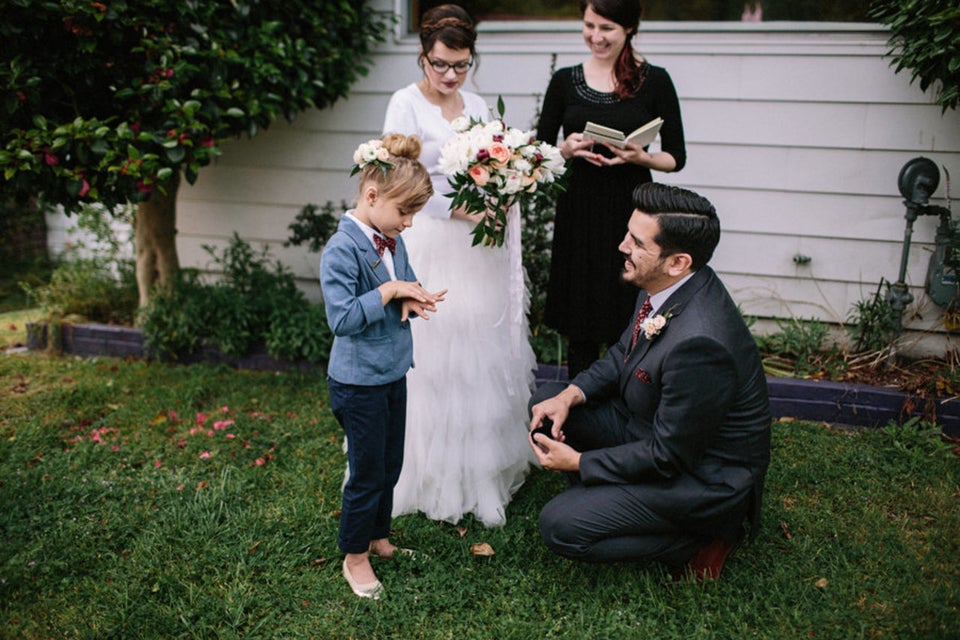 27 Love-Filled Photos