In 2012, Claire Lomas became the first person to complete the London Marathon in a bionic suit. She had been paralysed from the chest down in a horse riding accident just five years before.
Now, the 36-year-old from Leicestershire is set to make history again.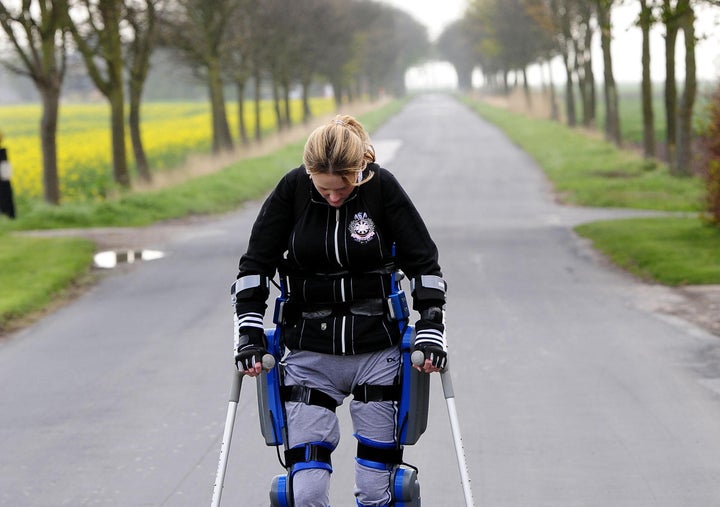 On Wednesday, Lomas will start the Great North Run in another robotic suit, hoping to complete three miles a day before crossing the line on Sunday.
She broke her neck, back and ribs when she was thrown from her horse during the Osberton Horse Trials in 2007.
The former event rider told the BBC: "Training has been challenging so I am actually just ready to give it a go now."
Lomas wrote in a blog: "My accident was an eventing accident. Horses take up your life. I'd just got to the highest level in the sport about eight months before and it was such a big loss for me.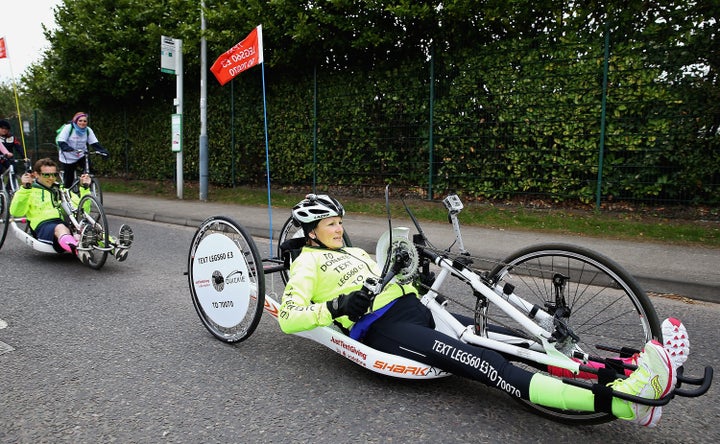 "But as much as I loved it, it stopped me doing other things so since then life has opened new doors for me. I always wanted to do the Great North Run because it looks amazing, with a brilliant atmosphere."
Related