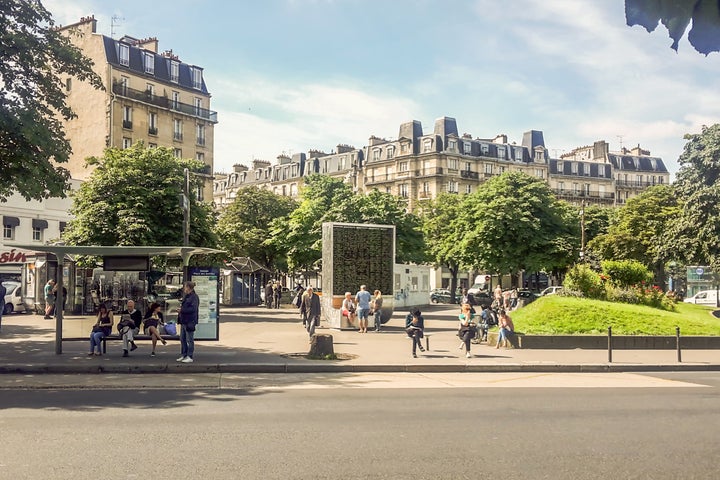 Paris officials are piloting three smart "trees" at the Place de la Nation in a bid to curb the city's pollution crisis, The Huffington Post UK can reveal.
The "trees" combine a vertically-installed moss culture with air pollution monitors and reduce fine dust and nitrous oxides 275 times more efficiently than normal trees, according to the manufacturer.
The project is currently in pilot phase but if successful Green City Solutions could be invited by Paris officials to roll out the "trees" across the French capital.
At the launch event last week, the Green City Solutions team was visited by French President Francois Hollande.
Zhengliang Wu, chief technical officer at Green City Solutions, said: "[Hollande] told us that solutions to pollution are very much needed and that we should move to France!"
The smart "trees" have the potential to significantly reduce pollution in surrounding areas, according to the manufacturer, which has received €100,000 (£85,500) in EU funding to expand its business.
An extensive installation of 100 units in the Mitte district of central Berlin could reduce pollution by as much as 30%, modeling seen by Huffington Post UK indicates. It is hoped that units could have a similar impact in Paris.
The network of CityTrees enable city officials to monitor air quality at the Place de la Nation while internet of things technology optimises their maintenance.
Green City Solutions is currently rolling out eight CityTrees, which cost approximately €25,000 (£21395) per unit, in Dresden.
The company has not yet deployed any units in the UK but is in advanced talks with one major British city. It has also discussed the possibility of installing units in London with city officials.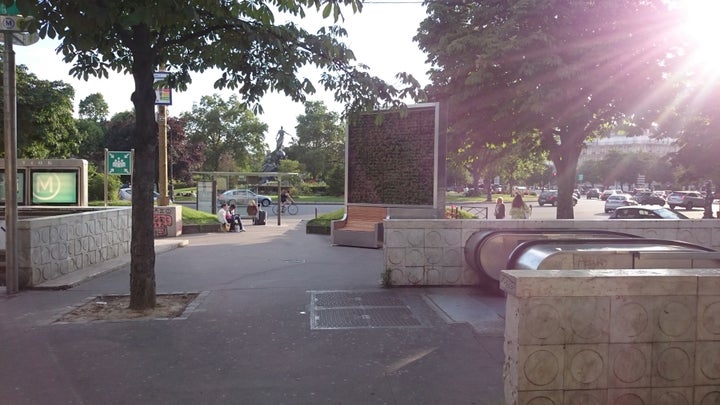 If air quality is deemed to be bad enough, city authorities can introduce alternative driving days for cars with odd and even number registration plates. Vehicles made before January 1997 are banned on Paris's streets from 8am to 8pm during the week.
But the problem is not confined to Paris. Nearly 10,000 people die early due to air pollution every year in London alone and many schools in the capital are located in areas exceeding safe legal pollution levels.
Owners of older, more polluting vehicles will be forced from 2017 to pay a £10 pollution charge to drive in central London. The charge will be in addition to the existing £11.50 congestion and will apply to cars sold before 2005.
In May, the World Health Organisation revealed that more than 80% of the world's urban population is being exposed to extreme levels of air pollution, with indoor pollution alone contributing to 99,000 deaths in Europe.
Popular in the Community