Having been part of ITV's Saturday night line-up for 18 years, you'd be hard-pressed to find an adult who doesn't remember 'Blind Date'. Of course, the dating show is closely associated with its original host, the late Cilla Black, but this weekend sees it return with a new presenter and on a new channel.
Luckily, the beloved series has been entrusted to a safe pair of hands, with Cilla's close pal Paul O'Grady taking the reins, and he insists that her presence will still be very much felt in its new incarnation.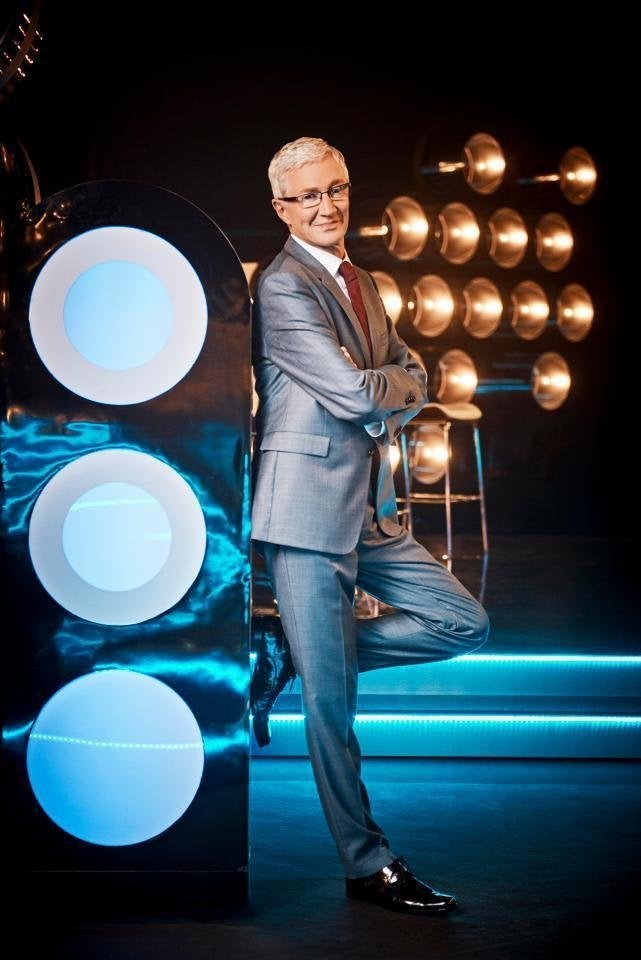 "I'm always mentioning her and saying, 'why did you do this to me Cilla?' You can't ignore her, it was her show," Paul tells us, as he chats to HuffPost UK and other journalists ahead of Saturday's (17 June) debut episode. "She's still there, regardless. It's just so reminiscent of her."
Taking over such an iconic show, that was fronted by an equally iconic presenter, was a daunting prospect for Paul though, admitting he originally "turned it down flat" when Channel 5 approached him about bringing back the show earlier this year.
"I don't really do studio stuff anymore - I'm always out in the muck with the animals or crawling around in dog kennels," he says of his work on ITV's 'For The Love Of Dogs'. "It was so synonymous with Cilla and such an iconic show, I thought 'leave it'.
"But then I spoke to a few people, and Cilla's son said to do it because she'd have loved it. Robert said, out of everybody, I was the only one she'd want to do it. He said she'd have been delighted and she'd have actually watched it. Other things she probably wouldn't. Mind you, she was never in to watch telly!" he cackles.
After accepting the gig, Paul reveals it took him a while to find his feet during filming, as it was difficult not to host it in the same way Cilla did.
"It didn't feel right at first. I thought she just needs to swan out in her leather kecks and do the business. I hadn't prepared for it, and it was a bit of a shock when I first went in," he says.
"The first episode, when I heard the music stood backstage and they said, 'please welcome your host…', I thought it was so odd. Very odd. I expected her to appear and say, 'what the bloody hell are you doing here?' I found myself morphing into her, and going, 'what's your name and where do you come from?... We're gonna have a lorra, lorra laughs..' - I know her so well, and she's still around as far as I'm concerned."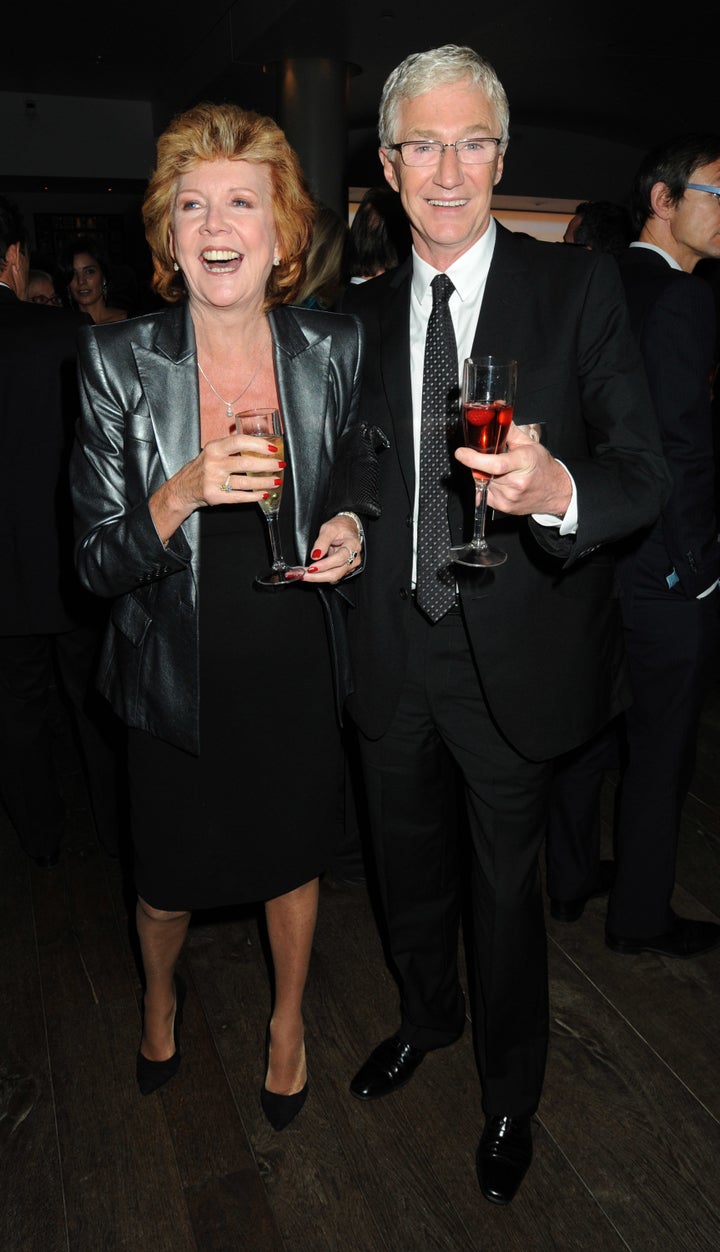 He adds: "I really do miss her, she was like family. Such a shame. Everyone is dropping like flies. I've got to get myself some younger women friends. I'm fed up of turning up at funerals - I'm like a professional mourner!"
The premise of the show still remains the same - three contestants sit behind a retractable wall as a 'picker' then asks three questions before choosing their 'Blind Date' - and staying loyal to the original was something that was important to Paul.
"I wanted to put my own stamp on it, but at the same time, I wanted to keep it as it was. I didn't want it to go hi-tech and half-naked," he says. "I'd have hated them to mess it up and for them to go too far, with it all being about sex - that's not what 'Blind Date' was about."
Channel 5 has won praise for one important change they've made to 'Blind Date' - the inclusion of LGBT+ contestants, who were not able to participate in previous series.
"We've moved on, so we had include them," Paul says. "It's great for Channel 5 to do that, because I said we had to have a bit of diversity, otherwise it's boring. We haven't just stuck to boy meets girl in a certain age group, we've got people from across the board.
"We've also got older people over 80 coming in, and you have such a laugh we them. They've got no filter and they just come out with it."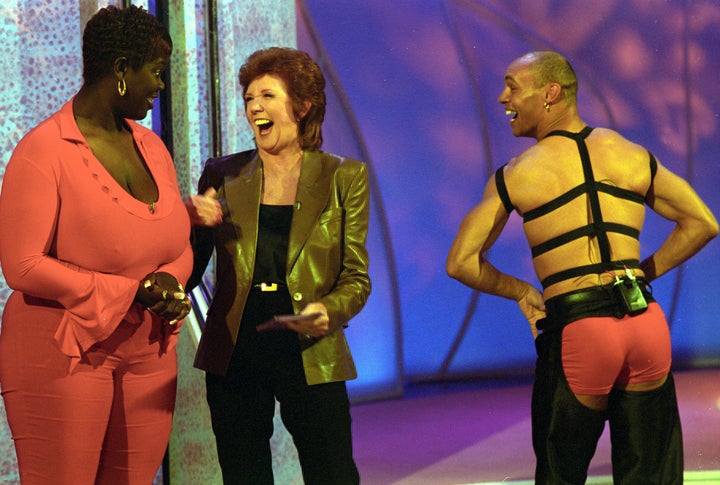 Paul has also started thinking about potential special episodes too - although don't expect to see a celebrity version any time soon, as he admits he detests seeing the "desperados who'll do anything trucked out" ("Sorry, but no. There's enough celebrity shows," he says).
Instead, Paul is hoping for an episode where contestants to bring their dogs on, which would also mean an appearance from his pet pooch Olga, who became a star in her own right when she was a regular on his teatime chat show.
"Her fanbase is massive!" he laughs. "If I come up to London on the train, I get pushed out the way by people stroking her, while she's there giving it the full monty. She goes up to the most strange-looking people, though. There can be an old drunk lying in the park with a bottle of cider, and she'll go straight up and sit on their chest."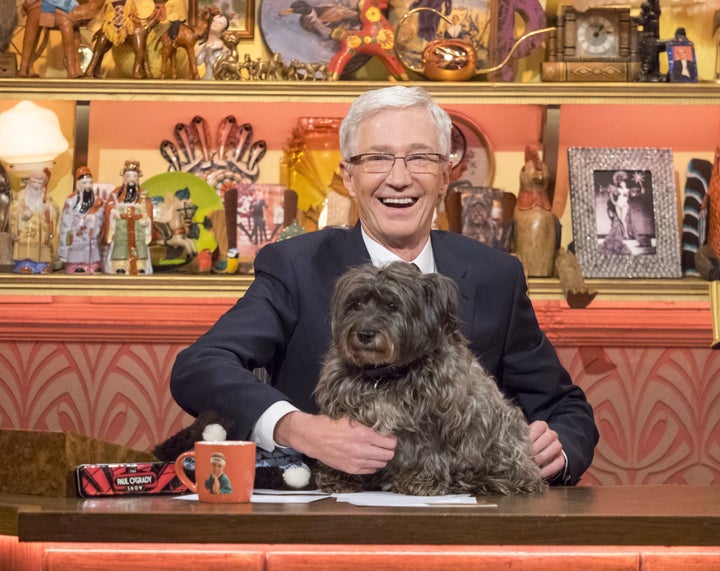 While Paul is clearly excited about his stint on 'Blind Date', talk quickly turns to how Cilla ended hers.
Fans will remember how she dramatically quit live on-air in 2003, after she became increasingly unhappy at the amount of changes producers were making.
Remembering the commotion her resignation caused, Paul admits he wasn't surprised Cilla hit out so publicly.
He recalls: "I was up in Manchester doing panto and she rang me up and said, 'watch tonight if you can'. She'd never said that. I remember coming off to get changed, and my dresser told me she'd quit on air. She'd never even hinted to me, but I knew she was unhappy.
"They all nearly died in the gallery and the producer came running on and didn't know what to say, like a rabbit in the headlights, and she's stood there all defiant, but she was not one to cross. She was quite a tough lady, was Cilla."
With that in mind, what does he think she would have to say about him taking over her show?
"She'd have just said to get on with it," he laughs. "Her saying was, 'if you can't do it, you shouldn't have written in.' So when I used to moan, she used to tell me it was my own fault. She'd be very encouraging though, but she wouldn't say to me 'do it like this or do it like that', because she'd appreciate it was a new person."
However, Paul admits he doesn't see himself presenting the show for quite as long as his pal did.
"30 years?! I'll be 92!" he screams. "Imagine me being wheeled out!"
He continues: "If they want to do another series, I'd do it definitely. We'll see how it goes. It might die on its arse, who knows?"
While the 18 million viewers Cilla pulled in back in the day might be a bit of a challenge in today's TV landscape, we have a feeling Paul is about to do his friend very proud.
'Blind Date' airs on Saturday (17 June) at 7pm on Channel 5.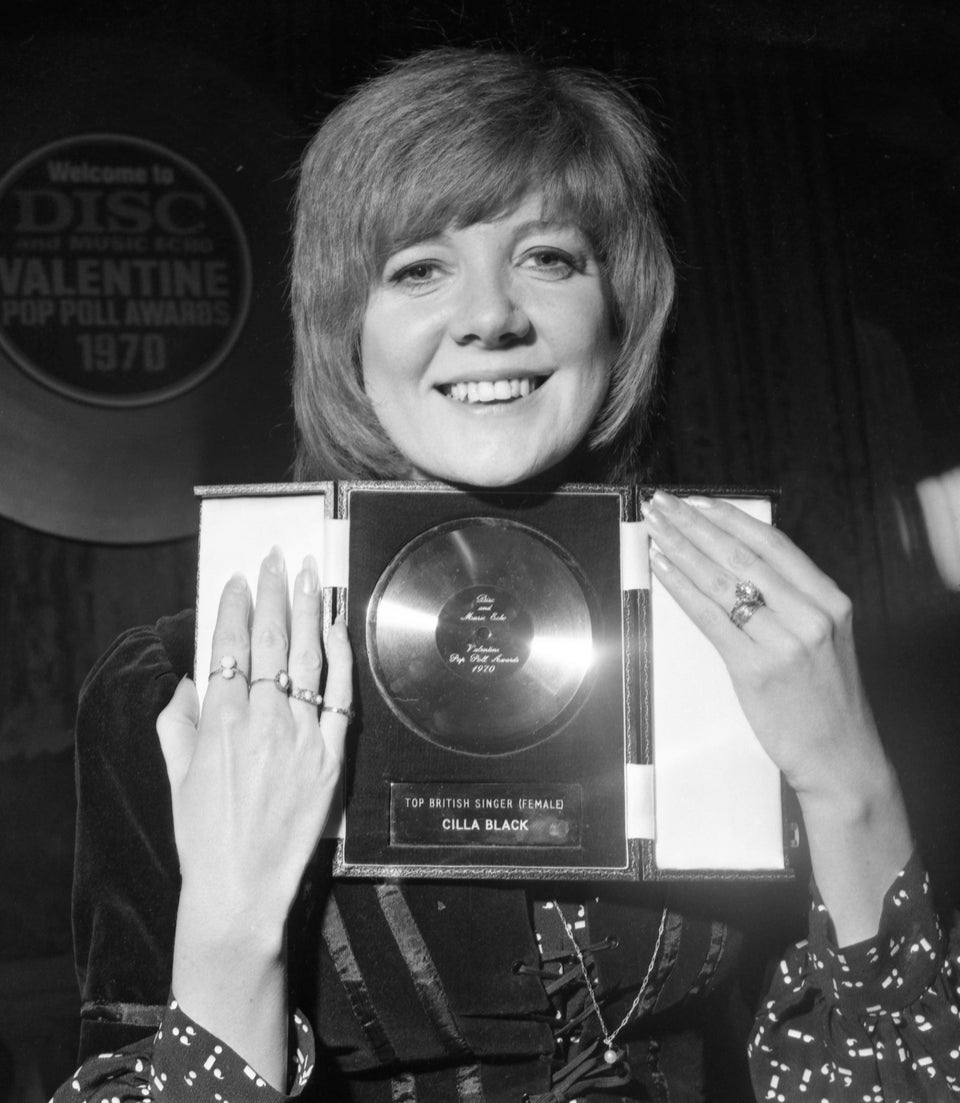 Cilla Black's Life In Pictures