A new bride has spoken of her devastation after her husband was diagnosed with penile cancer just weeks before their first anniversary.
Gemma Harrison, 34, and her husband, Dave, 35, of Bridlington, East Yorkshire, wed in their local town hall on 28 September 2013.
But just months into married life, Dave noticed a pimple on his penis – which turned out to be penile cancer.
As a result, he had to undergo a partial amputation.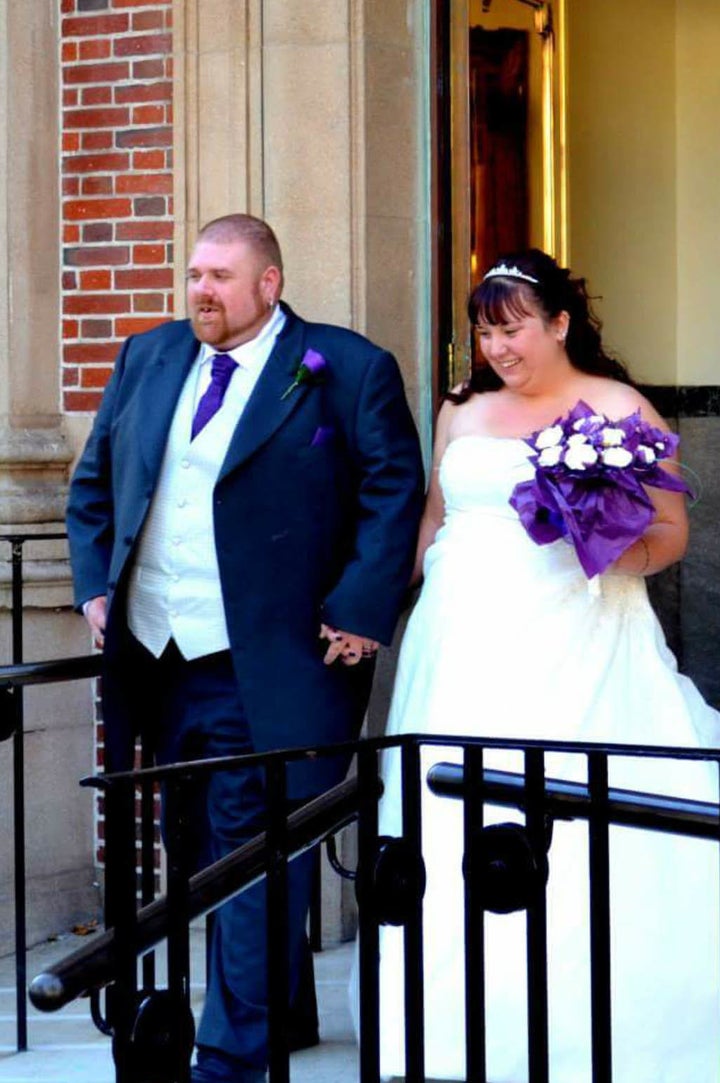 While the young couple are still able to have sex, Gemma said the news devastated them.
"We were inconsolable," she said. "We just felt numb after hearing the word cancer."
Dave first noticed a 5mm mark on the end of his penis while showering in April 2014.
At first, he didn't take much notice – but when it still hadn't disappeared around two weeks later, he became concerned and showed his wife.
"When Dave showed me the mark, we thought he should get it checked, but we didn't worry," said Gemma.
"He has eczema and psoriasis, so we initially thought it was down to that."
By that June, the pimple had still not disappeared, so Dave visited his local GP clinic and was sent to see a urologist at Bridlington Hospital. There, he was referred for a biopsy at Scarborough Hospital.
At this stage, doctors warned that there was an "outside possibility it could be penile cancer".
"We brushed off that it could be cancer due to Dave's age," Gemma said.
According to Cancer Research UK, it is rare for men below the age of 40 to get penile cancer. Most cases are in men aged 50 and over.
The exact cause of the disease is unknown.
Gemma continued: "Days later, Dave got a letter asking him in for a CT scan.
"We hadn't even had the biopsy results yet. Suddenly it seemed serious."
Two weeks after his CT scan, Dave's biopsy results came back and he was officially diagnosed with the disease.
"Dave took it well, but he must have been prepared for the worst," recalled Gemma.
"I think he'd expected bad news ever since we got the letter about the scan.
"The ulcer had spread and started bleeding.
"We were relieved we knew what it was.
"I cried after we got the news, but put on a brave face for our children, Katie, who was then 11, and Dexter, then three.
"We talked about what we would do if the worst happened. Dave was concerned Dexter wouldn't even remember him. But we kept hoping for the best."
Unfortunately, nobody in the local area was able to treat Dave, so he was transferred to Leeds Hospital, 65 miles from home.
By now, the spot had developed into an open wound resembling an ulcer, which was growing rapidly.
However, despite being in near-constant pain, Dave said he tried to "make light of things" in order to cope, often joking that he was "rotting away".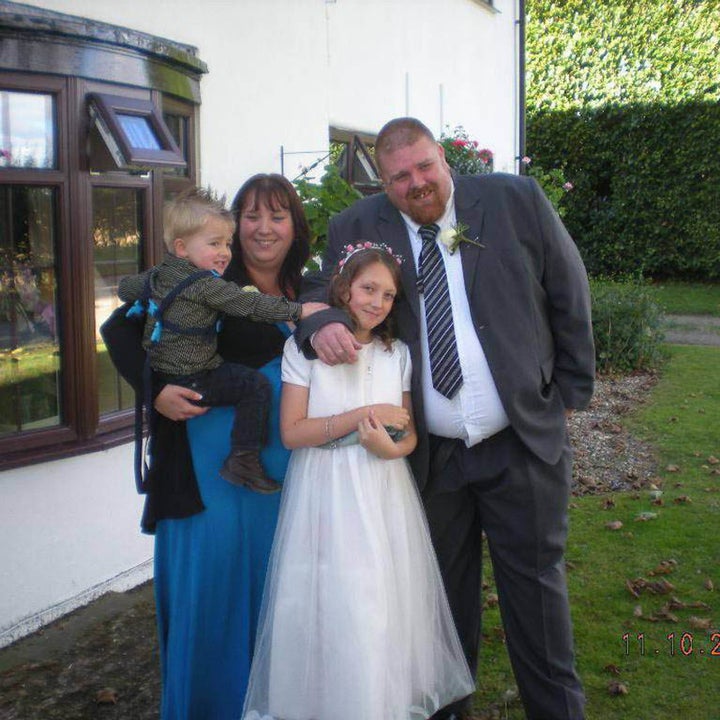 On 3 September 2014, he had a glansectomy – the removal of the tissue at the end of the penis - at Leeds Hospital.
When medics revealed that they would need to cut off part of Dave's penis, the couple were shocked, but knew it needed to be done.
Gemma said: "Obviously this would be a concern for any man.
"Dave didn't want it cut off, but needs must. We wanted to get rid of the cancer."
During the two hour operation, surgeons had planned to slice off the top of Dave's penis, but as the cancer had spread, they had to remove two inches extra.
Next, they took skin from his thigh to graft onto his penis to patch up the wound.
He was also fitted with a catheter, which he wore for three weeks following the procedure.
Dave was in hospital overnight and didn't require any further treatment, as surgeons had removed the cancer in theatre.
In late September, Dave and Gemma finally marked their first anniversary with a quiet meal for two.
Surgery meant that Dave found he was unable to stand up to go to the toilet, as his urine did not come out in a steady stream, but sprayed instead.
Therefore, that December he was given a tube to wear over his penis so he could go to the toilet standing up. He continues to wear it today.
Thankfully, that month, Dave was also given the all clear.
"The news came two days before our daughter's twelfth birthday, so we could have a happy and relaxed day with her," said Gemma.
"It was nice to get back to normal again."
Three months later, the couple tried to have sex again.
Gemma said: "We wanted to test the water. It was nerve-wracking to start with.
"We can have sex again now. Dave's penis may be smaller, but there's no change to our sex life.
"He was self-conscious at first, but we've been together for 15 years, since we were 19, so soon all shyness went out of the window."
Now, Dave goes back to hospital every four months for a CT scan, to check on his progress, and is currently discussing the possibility of penis reconstruction with surgeons.
Gemma said: "I've always checked my breasts for lumps, but Dave wasn't one to check himself before.
"After we got the news Dave had cancer, being a Googler, I think he went online to research penile cancer, though there's not a lot out there on it.
"Everything was vague. There weren't a lot of accounts from real people.
"We wanted to read about other people but no-one talks about it. That's why we wanted to share Dave's story.
"He noticed something wasn't right and now he tells everyone to make sure they check themselves for lumps."
Reflecting on his ordeal, Dave said: "After the diagnosis, pain from the tumour increased daily. I was getting very restricted and literally could only lie down as it was the comfiest position to be in.
"I think everyone is anxious before any surgery, but I was worried. I was losing half my manhood.
"I was glad to be out of pain, and obviously pleased the cancer was gone, but it took a long time getting used to the after effects of operation - I didn't even look at it for months.
"I'm not the type of person to keep something like this private. We used laughter to get through it and to stay positive for our children. It's the way we have always coped with bad times."