A man who received a penis implant after losing his organ in a freak childhood accident has had sex for the first time.
Mohammed Abad was hit by a car at the age of 6, with the vehicle dragging him 600 yards, tearing his penis from his body.
In 2012 Abad received a £70,000 "bionic penis", with surgeons from University College London using skin grafts from his arm.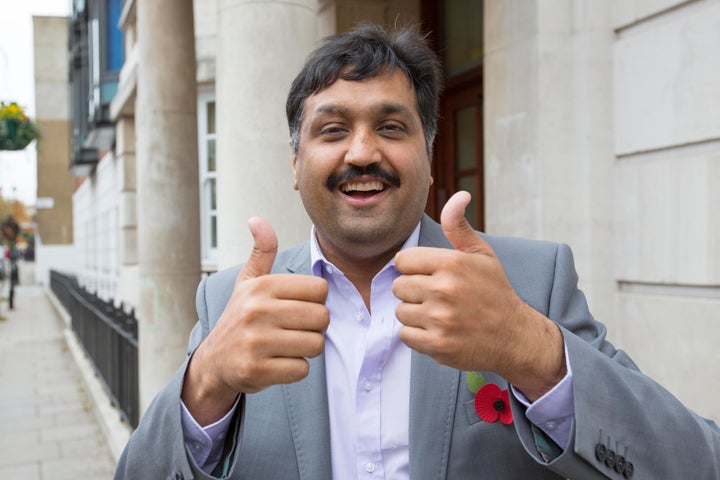 Now aged 44, Abad has made love for the first time – to sex worker Charlotte Rose.
He told The Mirror: "It was great. I've been waiting for this day since I was 18. But now a big burden is off my back and I'm so happy."
The pair spent a few days getting to know each other before taking the plunge in a London hotel.
Abad admitted: "I'm a learner. I've got L plates. I didn't want to go in all guns blazing and make an idiot of myself."
Rose, who normally charges £160 an hour, declined to be paid for her services, stating: "It was a real honour to be asked because your first time is a memory in your life you never forget."
Abad and Rose were meant to do the deed back in January but were waylaid after the hapless security guard was injured in a car accident.
The Edinburgh resident was treated for concussion, a broken ankle and two head wounds, The Sun reports, noting his mid-section was thankfully unscathed.
And Abad faced a further wait ahead of his night of passion with Rose after his new 8in penis, which inflates with two tubes via a button on his testicle, malfunctioned.
Luckily this delay lasted just a day and the pair were finally able to consummate their relationship.
Penile implants are often used for men with erectile dysfunction, including men who have surgery to remove their prostate after cancer and those who have suffered trauma to their pelvis and penis.
While the implant allows penetration, it does not help men reach orgasm, though Abad says tests on his sperm count mean he could be capable of realizing his dream of becoming a father via IVF.
Related