Penny Lancaster didn't hold back when she opted to speak about how her doula made the birth of her children "pleasurable".
The 45-year-old, who is mum to five-year-old Aiden and 10-year-old Alastair with her husband Rob Stewart, said her doula even gave her "euphoric highs".
"She taught me to massage my perineum [the area between the anus and the scrotum or vulva]," Lancaster said on ITV's 'Loose Women' on Wednesday 9 November.
"It can tear when you are forcing the baby out. So you stretch it with oils and lubricant, which can help with childbirth."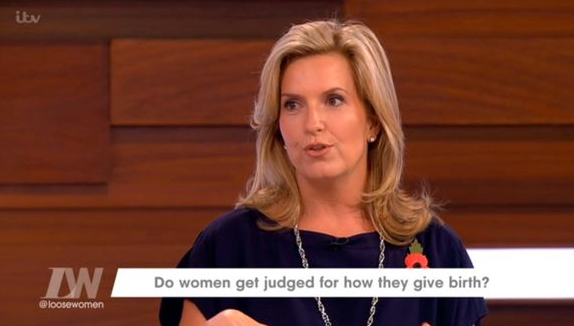 Presenter Coleen Nolan asked if the doula did the massaging for Lancaster, or if she did it herself.
"She would put her hand on my thumb and do the movements," Lancaster replied.
"I found it pleasurable – I went into a hypnotic state in labour."
Lancaster said she hired a doula because her own mum gave birth drug-free and she wanted someone to help her do that.
Prior to giving birth, Lancaster went to see a Hindu lady who taught her meditation.
"We listened to calming music and I felt so connected to my baby that tears fell down my face," she added.