With all episodes available online, many of the 'Killing Eve' fandom have raced through the series and been left with a massive hole in their lives.
But for anyone who's been reading up on Phoebe Waller-Bridge, the brains behind it, you'll have now realised she is also the creator and star of 'Fleabag' - the witty and hilarious comedy featuring the candid (and sometimes cringeworthy) antics of an angry, confused young woman.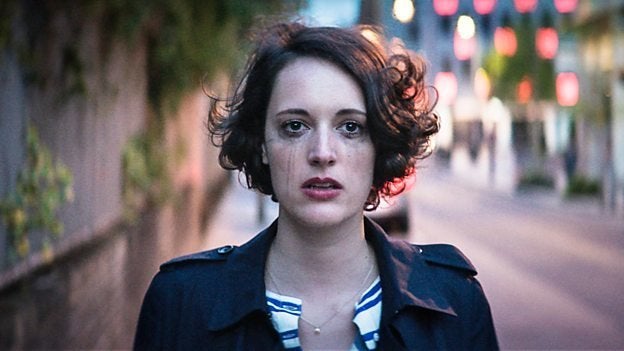 For many, the revelation has proved to be an exciting one.
It has partially explained the quick, intelligent comedy of both of the shows, which is explicit in 'Fleabag', and more subtly woven into the dialogue of the more dramatic 'Killing Eve.'
But for those who missed 'Fleabag' the first time round, a serious binge-watch has begun...
Of course though, they should prepare for a serious fall, because that leaves them with twice the grief to cope with after finishing both of them.
The good news is that 'Killing Eve' has been commissioned for a second season, and filming for 'Fleabag' series two is also underway. A massive result for Phoebe.
But the shows are largely of different genres, which gives rise to a second question – how is Phoebe such a genius in scriptwriting? There are so many gripping and hilarious moments in both series, often with a witty, raw and feminist edge.
Even if you watched the show back when it first aired, we'd recommend a second round before we get the next instalment of the show. Just remember to binge-watch responsibly.
The first series of both 'Killing Eve' and 'Fleabag' are available on BBC iPlayer. 'Fleabag' series two will return to BBC Three in 2019.