Half of people living with Crohn's disease and colitis – the two main forms of inflammatory bowel disease (IBD) – have been shamed for using a disabled toilet, new research suggests.
And of these, 61% have faced verbal and sometimes physical abuse.
IBD is a serious, often painful, illness which can lead to frequent (sometimes bloody) diarrhoea, severe stomach pain and extreme fatigue. But because it's an invisible illness, many people are facing abuse from strangers for using accessible toilet facilities.
Marta Azmy Yousef, a new mum and fashion sales administrator who has Crohn's disease, says she constantly worries about being challenged by someone when she comes out of the accessible toilet. It's got to the point where she feels trapped in her own home because of the stigma.
"I feel as though I have to plan what I would say before leaving just in case someone decides I don't look disabled enough," she says. "I can get really anxious, worrying about someone having a go at me for being in the toilets that are 'supposed to be for disabled people'.
"It's ridiculous. I know I'm allowed to use them, but people can be so cruel."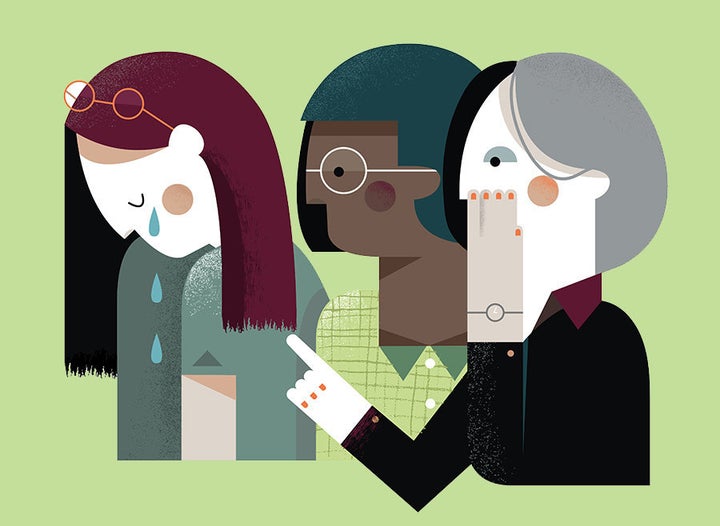 A new UK-wide campaign called 'Not Every Disability is Visible' aims to change signs on accessible toilet doors to help people with invisible conditions feel more confident using them. It's thought more than 300,000 people live with either Crohn's or colitis in the UK.
The sign has already been installed in nearly 2,500 supermarkets, 150 retail areas and 15 of the UK's major travel hubs. And it's already making a difference – more than 80% of people with the conditions said they felt more comfortable visiting places with this signage installed.
A survey by Crohn's & Colitis UK and Janssen of 1,771 people affected by the diseases found nearly two thirds had been refused when they asked to jump the toilet queue in a desperate situation, often resulting in accidents or worsened symptoms.
A separate survey of 2,006 people revealed that 93% think that by challenging a healthy-looking person for using an accessible toilet, they are doing the right thing because they are "standing up for the rights of disabled people" or because it's "not fair" on everyone else.
Sadly, the reality is that this kind of stigma is forcing people either to have accidents or prevents them from leaving the house full stop. Half of people who have Crohn's and colitis said they've avoided going to restaurants and pubs because they fear discrimination.
Hannah Witton, a vlogger living with ulcerative colitis, has a stoma bag which attaches to an opening in her abdomen and diverts all digestive waste out of her body. She has to know where the nearest toilets are at all times and carries supplies everywhere she goes so that she can empty her stoma at a moment's notice.
Emptying her stoma in standard public toilets can be difficult especially as many venues have mood lighting in their bathrooms, making it hard to see. "Once I had to manage with just my phone light in my mouth," she says. "Now I just don't go to those places."
Instead, she uses accessible toilets – however she's always worried about people stopping her and, like Yousef, often plans what to say ahead of time.
Behavioural psychologist Jo Hemmings, who lives with Crohn's disease, says: "When people with Crohn's or Colitis face daily stigma for simply using the toilet, it is unsurprising that almost half develop mental health problems."
She has first-hand experience of the way the public react when someone steps out of an accessible toilet without a wheelchair. "It can be distressing and intimidating and could even make some reluctant to leave the house at all," she says. "I am delighted to see this campaign launch today and hope that it will help ease the struggles that so many people with invisible disabilities have to deal with on a daily basis."
Sarah Sleet, CEO at Crohn's & Colitis UK, adds: "We know that if the public better understand the devastating symptoms of these conditions, they will be more considerate and supportive of people who feel too ashamed or embarrassed to talk about their Crohn's or Colitis.
"It is vitally important that everyone gets involved in the campaign to help increase understanding of the true impact of these conditions."
Related