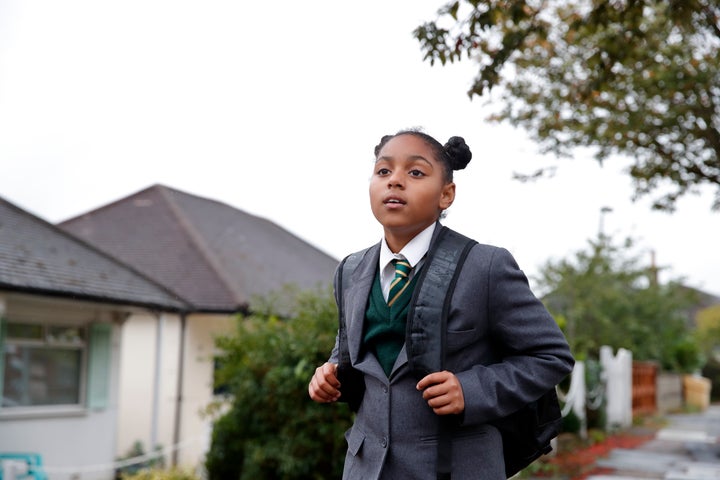 Millions of young girls are avoiding extra curricular clubs after school or doing sports during their period – due to a lack of available sanitary products.
New research has found 26% of girls aged 10-18 years old in the UK are avoiding these social situations, and 27% avoid going out altogether once a month, as a direct result of period poverty.
Period poverty is when women and girls are unable to get sanitary products (because of the unaffordable cost to themselves or their parents) and as a result are being held back from opportunities they might otherwise take.
The research by Always, which spoke to 500 girls, found a further 20% are also not even visiting friend's houses or seeing friends outside of school when on their period. And 25% stop going to the gym.
A quarter of young girls also found themselves in an embarrassing situation publicly because of their period, but had no means to get themselves the necessary products.
"Period poverty is not only affecting girls' education but is stopping them from taking part in the activities they love."
Campaigning around period poverty by the media, and 19-year-old Cambridge student Amika George, led to the government funding free sanitary products in all English secondary schools and colleges from March this year.
The study found 48% of girls are already positively benefitting from the scheme and said they are now taking part in activities they wouldn't have otherwise.
And 60% have used the free products at some point. In April, the government announced it will extend the scheme to all primary schools in England from early next year,
The average age girls starts their periods is 12-13 but some are as young as 10 or as old as 15 when they begin menstruating.
Additional polling of 1500 women was also conducted to look at how not participating in sports and clubs affects girls long-term.
It found more than a fifth of women believe they have been held back due to not always being able to participate in extra-curricular past times.
And 22% believe they now lack skills necessary for teamwork or working with others, and three in 10 believe they find it more difficult to socialise than those who had a better social life when younger.
Steph Houghton, captain of the England women's football team and Always Ambassador, said: "It's really sad to hear that period poverty is not only affecting girls' education but it is also stopping them from taking part in the activities that they love.
"It was in after-school clubs that I found football and being part of a squad really helped build my confidence, introduced me to a new group of friends and shaped my future."