Phillip Schofield's wife Steph has said she supports his "brave step" to come out as gay, and will "still be there, holding his hand".
Steph, who previously said the couple had faced "the most emotionally painful time" in their 27-year marriage, told The Sun of how she still loves her husband.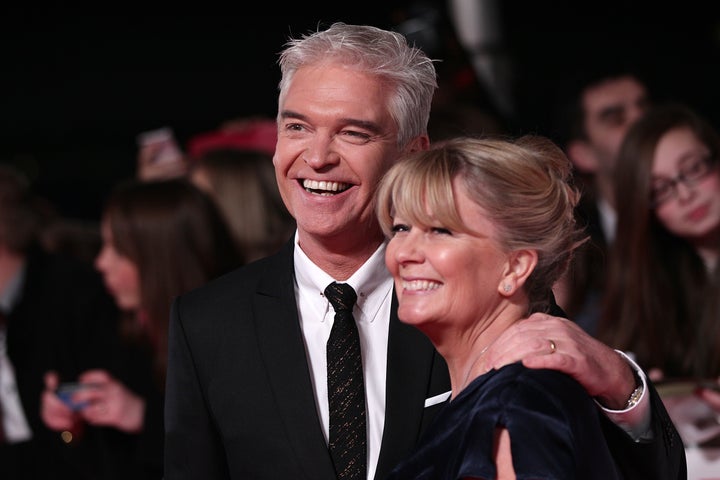 She told the paper: "I love Phillip, as much today as I ever have, and always will.
"At the same time, we've been awestruck by the strength and love of our precious girls, even as they've been trying to make sense of it all for themselves.
"Our family has also been so supportive and will help us going forward."
She went on: "Although this is difficult for us all, I support Phillip in taking this brave step and I will still be there, holding his hand.
"Everyone should be proud to live their own truth."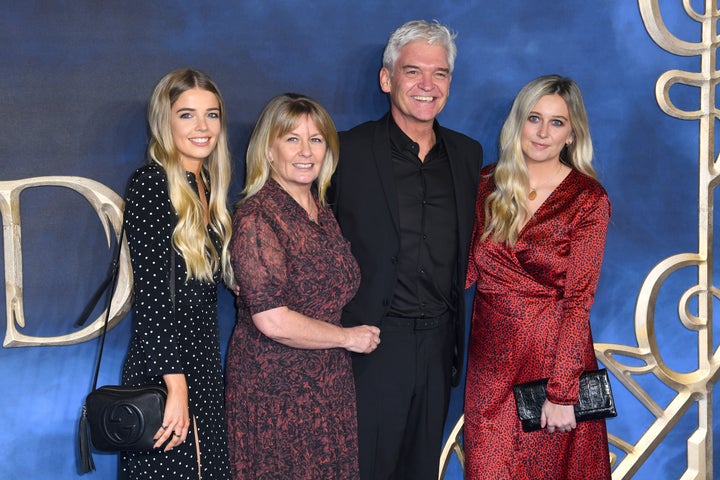 Phillip, 57, met Steph while working on Children's BBC, and they married in 1993, before going on to have two daughters, Molly, 26, and Ruby, 23.
He revealed that he has been struggling with being gay for years, and had experienced some "very dark moments" as he tried to come to terms with it.
Phillip previously paid tribute to his wife and their children, saying their support had been "astonishing".
"We've been honest and open," he told co-host Holly. "Steph, I can't write in any statement what I feel about that woman. She's amazing, she's incredible.
"There is no one in my life who would have supported me the way… as a wife, as the way she's supported me. She's astonishing, literally astonishing."
Phillip was applauded for his courage and hailed as a "legend" as he returned to TV for the first time since coming out on Sunday night.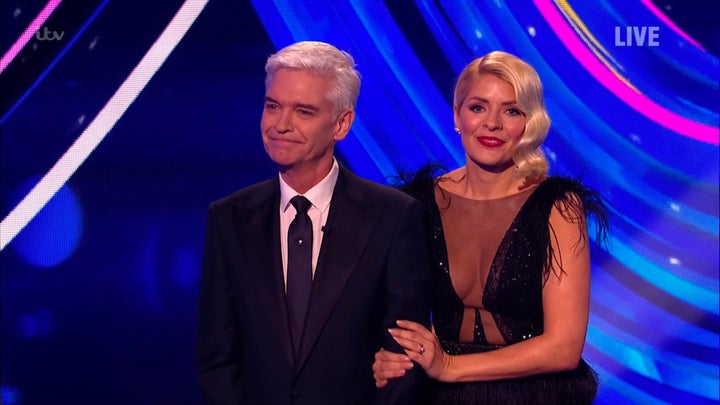 He was back at the helm of Dancing On Ice alongside Holly, with judge Ashley Banjo taking a moment out of the show to praise Phillip after a "big week".
The Diversity star said: "Phil, it's been a big week, a big, big week.
"You have always been an absolute legend but never, never ever more so than this week my friend."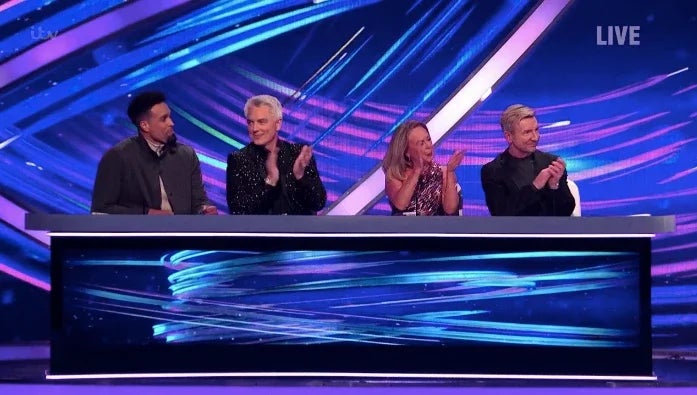 "I think I speak on behalf of all of us when I say we've got nothing but love and respect for you," he added, as fellow judges John Barrowman, Jayne Torvill and Christopher Dean clapped.
Holly squeezed Phillip's arm as the studio erupted into a loud round of applause.
A visibly moved Phillip then joked: "It's not about me! It's not about me!" before they moved on with the ice-skating competition.
Useful websites and helplines: