Who doesn't love being scared out of their wits from the safety of their sofa? And as it's so much more fun being frightened with friends - or a date – get a group of you together and gather round the TV in front of a spine-tingling film or TV show. Grab a blanket, pour yourself a cocktail to-die-for and prepare to be petrified with the perfect horror-based night in – it'll be a scream.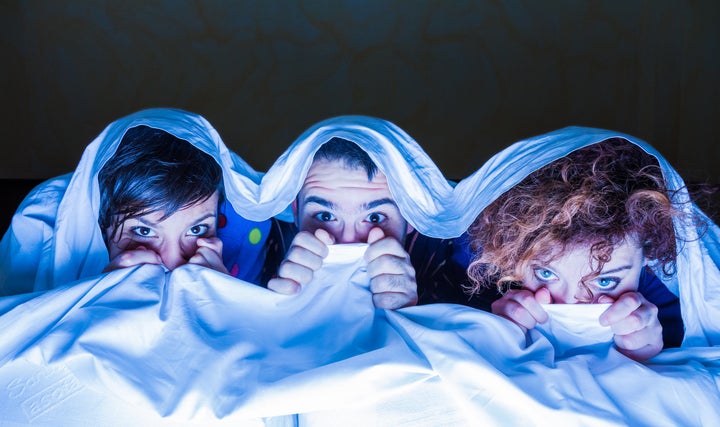 Pick your flick
Choosing the right film or TV show to watch is crucial. What you choose to watch has got to make the hairs on the back of everyone's neck stand up. To give maximum scare, choose a scary series such as the newly released Outcast, or pick a classic horror movie that always gives the blood a good curdle - think The Exorcist, Psycho or Carrie.
Set the mood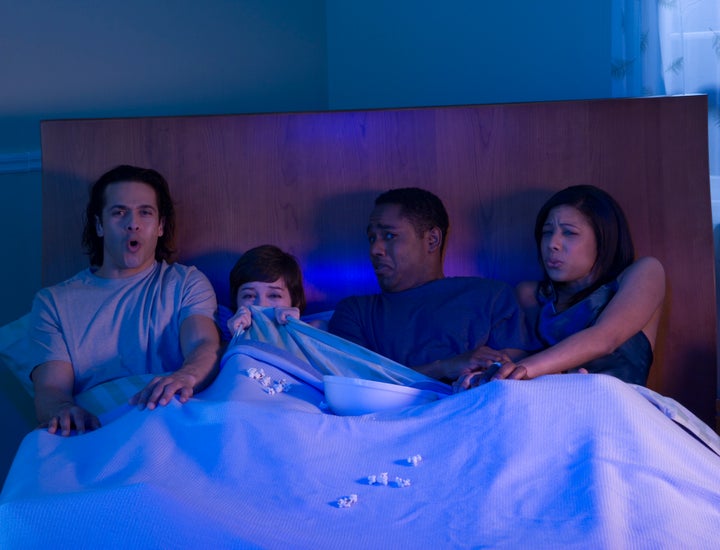 Everything is scarier in the dark so turn off the lights and illuminate the room with pillar candles that add a suitably creepy atmosphere. If you're concerned about booze + a naked flame, then electric candles can be just as effective at producing a moody ambiance. Changing a couple of side lights to red bulbs adds a moody lighting effect over the room, throw a few scatter cushions on the floor and have a few blankets handy to add a cosy vibe (and to give people somewhere to hide when the horror takes hold). If your scary night in is a date night, even better - it's the perfect excuse to snuggle up under a blanket and reach for your date's hand.
Cocktails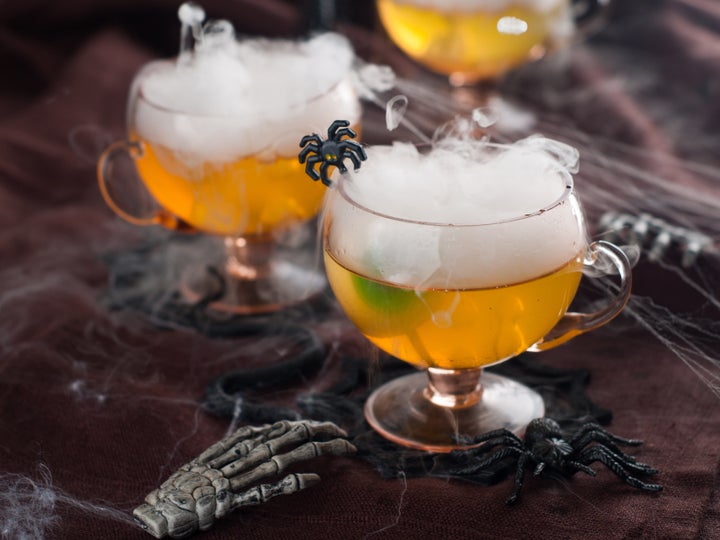 You're going to need a stiff drink to get you through the scary bits on screen. Horror-night-in drinks are best served chilled to accompany that shiver down your spine. Serve up blood red negroni - one part gin, one part vermouth rosso, one part Campari. Outcast's theme of demonic possession lends itself well to the 'Exorcist' cocktail, a potent mix of tequila, Blue Curacao liqueur and lime juice. A kir royale, a French cocktail with a measure of crème de cassis topped up with processo, also matches the mood well.
Food
Serve up a devilish good feast with a buffet of easy-to-eat-off-your lap food that has serious bite. Chicken wings, pitta bread, hummus, crisps and dips are all go-to party foods, but don't forget the popcorn and the bowl of sweets that people can munch on. If you're feeling creative, have some fun with your food. Make skeleton gingerbread men, put sweets in a plastic skull and give your food suitably terrifying name cards - chocolate fingers can become 'finger bones', guacamole is 'brain food' or make 'bloody' eyeballs by stuffing piquant peppers with cream cheese.
Related